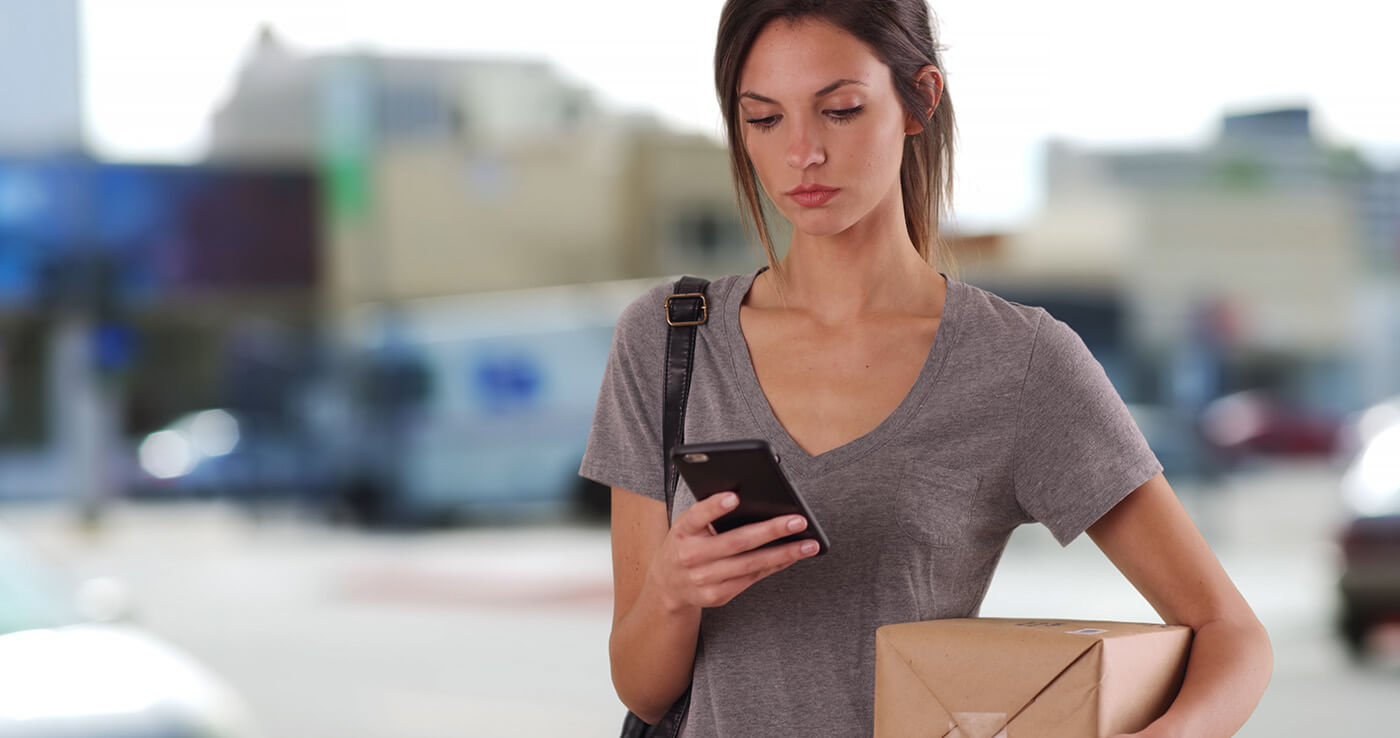 Applications
Parcel and Custom Locker Systems
IT distribution, site to store, & phone charging locker solutions.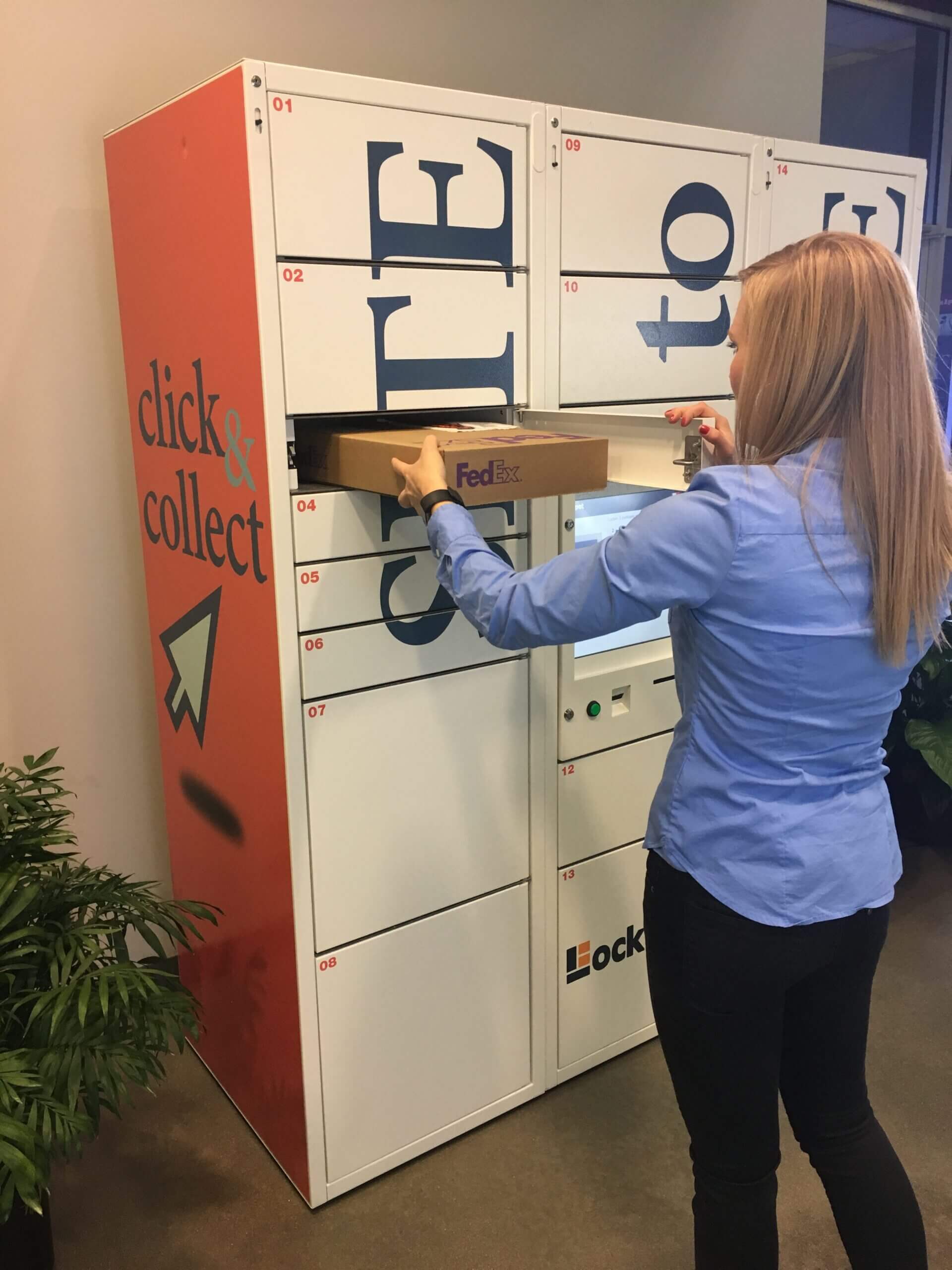 Locker Systems Overview
An increase in online shopping and parcel delivery brings with it a challenge: how to ensure packages are delivered to their intended recipient. The solution? Automated pickup lockers. Once a package is placed in a pickup locker, an email containing a QR code or other identifying information is sent to the recipient. The recipient simply scans the code at a kiosk near the locker to gain access to their package. Automated pickup lockers are the perfect solution for package delivery to apartment complexes, site-to-store operations, and more. They're also perfect for hospitals, manufacturing facilities, and other operations where items may be shipped from one department to another and need to be secured until pickup.
Types of Locker System Kiosk Machines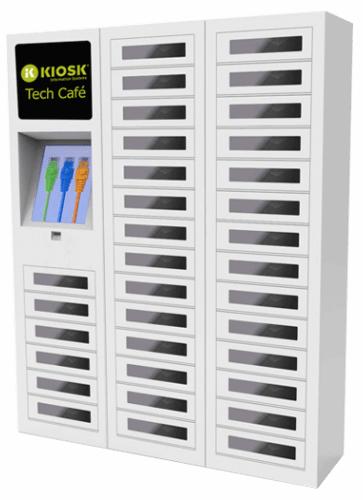 IT Distribution
IT Distribution Locker Systems
Smart locker systems are becoming widely used by Information Technology and Supply Chain personnel as automated distribution solutions for equipment and supplies. Automating delivery of equipment and consumables optimizes the productivity level of employees and the departments that support them. KIOSK's modular asset management locker platform provides an immediate, centralized, and secure source for smart repair intake and distribution of expensive equipment replacements and essential new supplies that staff need to stay productive.
Customized locker software enables you to:
Securely load / unload items
Store Order Codes at the locker for employee pick-up
Notify administrators of locker activity and inventory at all hours
KIOSK developers can customize user flows and integrate API / logic layer requirements, advancing the solution to a client-specific open system.
Standard automated self-storage kiosk locker configurations are flexible in design, with variable-sized lockers (small, medium, large). Further, as the solution demand grows, it's easy to add on columns in the field.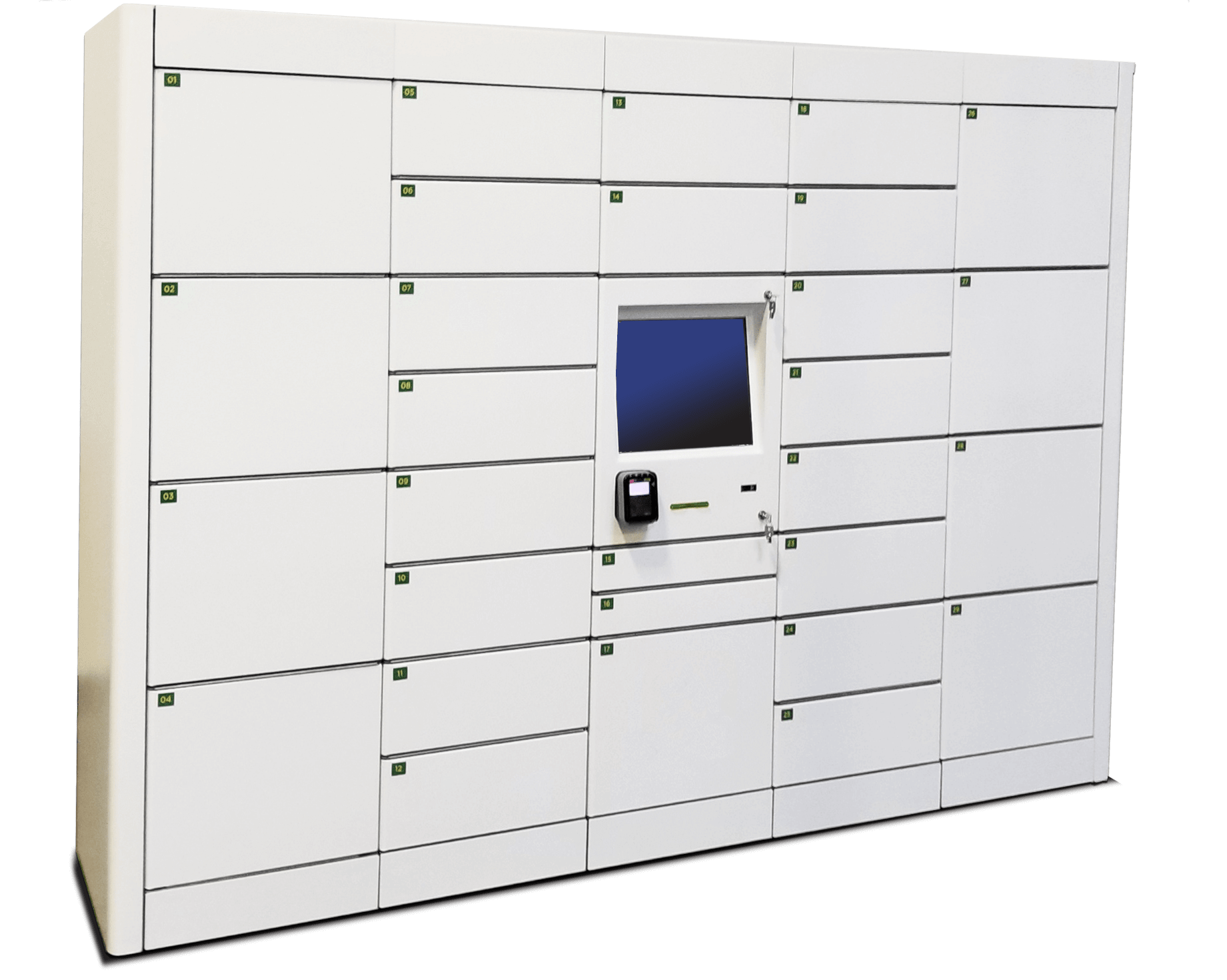 Site-to-Store
Site-to-Store/BOPIS Locker Systems
Although site-to-store and BOPIS (Buy Online, Pick up In Store) have become popular ways for merchants to provide goods to customers without having to carry those goods, getting those goods into customers' hands can be a challenge. If a customer is forced to wait for a sales clerk to become free to give them their purchase, the process can quickly turn from a convenience to an annoyance.
Site-to-store locker systems benefit retailers by:
Introducing a new service channel without additional labor expense
Reducing "last mile" delivery expenses for customer purchases
Increasing foot traffic in-store for secondary purchase opportunities
Retailers may also be interested in convenient in-store returns kiosks.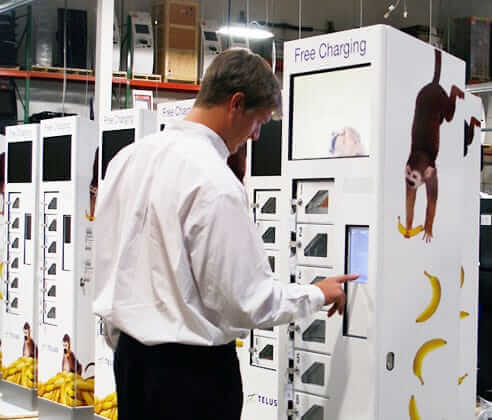 Phone Charging Lockers
Phone Charging Locker Systems
Chances are we've all been there: We're at the airport, train station, shopping mall, or other public space and our phone battery dies. In addition to providing a highly valued consumer service, phone charging locker systems offer the revenue-generating potential of a captive consumer audience during the time required for the charging process.
Key features of a phone charging locker solution include:
Full complement of current charging cable sets
Secure, locked charging station doors
Ad content display capability
These specialized locker solutions are outfitted with a full complement of features enabling consumers to securely charge their phone while they go about their business. KIOSK can also provide outdoor-rated custom options.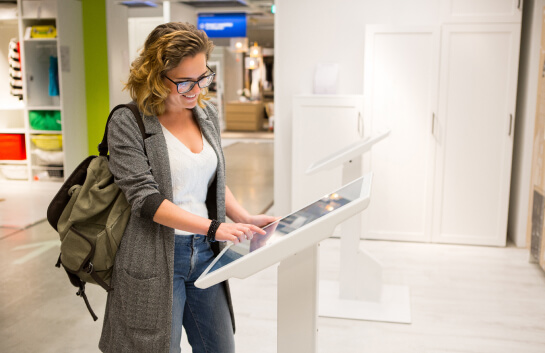 Market Applications
Solutions for any industry
No matter the market, Kiosk applications enables digital transformation through automation platforms that are easy to use, adaptable and supported by end-to-end Managed Services using IoT real-time monitoring. Whether you need a solution for self check-in, automated returns, video conferencing or ticketing, KIOSK has a solution that transforms the customer experience.
Get a consultation on standard or custom locker solutions.