Unsurprisingly, the COVID-19 pandemic pushed shopping online to unprecedented levels. The challenge for omni-channel retailers is that as their stores now re-open, they're opening the floodgates to a returns deluge.
eCommerce spiked during COVID
The impacts of the pandemic were not evenly shared, with major grocers and mass-market retailers benefiting far more than merchandise categories such as apparel and jewelry. For example, Target reported a huge 141% increase in digital sales. That said, overall eCommerce volumes appear to be up around 40% compared to benchmarks, and 55% of online shoppers have placed more orders online during this window of "safer at home" orders.
While slimmer margins online and the precipitous drop in offline sales are of course major concerns for retailers, there's another hidden impact to this shift towards online purchasing.
eCommerce purchases are returned at a higher rate than in-store
Buying online can make it harder to know what you're getting. That's one reason why ecommerce purchases are significantly more likely to get returned. The Reverse Logistics Association estimates that an ecommerce purchase is over 3 times as likely to be returned compared to an instore purchase, with estimated return rates of 25% online – compared to just 8% from instore purchases.
The implication is clear – the movement of demand online is also likely to incur a sizeable increase in return rates. The question, then, is how will retailers effectively process, track and turn these returns to their advantage?
Customers prefer to return goods in stores
To answer that, let's look at the potential channels for returns. 77% of Americans surveyed prefer to return in store, per Inmar research. Of course, if the stores aren't open, this might not be an option. That said, many retailers have extended returns policies with the explicit aim of allowing customers to return items to their stores.
Gap will let customers return items purchased at any time in the first three months of 2020 until July 1st
Kohl's 180-day return window is extended to 30 days after store re-openings
Sephora accepts instore purchases 30 days after reopening and doubled its online returns window to 60 days
Victoria's Secret added 30 days to its returns policy
Consumers are creatures of habit. Most people won't return something until they need to – especially as we are all being encouraged to stay inside as much as possible. It seems likely then, that much of this pent-up returns volume will eventually come through stores as customers return to more in-person shopping behaviours.
Currently, shoppers are still worried about coming back to stores, naming crowded stores as a key fear in research by Wells Fargo. However, 40% still expect to spend the same amount as they usually would. This indicates that while uncertainty remains, retailers who can reassure customers that they're safe and welcome will be able to maximize the value their footfall upon re-opening.
Stores need returns technology
All of these factors point toward higher return volume from uncertain customers. This is where automation and returns technology can make a big difference to retailers, enabling them offer their customers safe and convenient ways to hand over returns.
Automated self-service returns kiosks mean customers spend less time standing in lines waiting to physically return purchases. Checkout lines will be an area of pressure for stores, as shoppers maintain distance between each other, significantly increasing the length of lines. Providing a self-service kiosk for drop-offs enables customers with return transactions to skip the line, save time, and improve social distancing behaviour.
While enhancing the process of in-store returns is essential, retailers should also see this as an opportunity to better understand their customer returns behaviour and how to use that data to improve marketing. Using digital kiosks allows retailers to accurately capture returns data, from return reason to customer profiling, and helps provide an overall picture of the impact of returns on the business.
While some will see the incoming returns as a challenge to defend against, leaders in customer experience are seeing this as an investment in the lifetime value of customers.
"Some brands make it complicated and difficult for the consumer, but that is a short-term vision… They won't come back."

– Melanie Travis, Andie CEO
Providing a simple and streamlined self-service returns experience will be a highly valued customer experience as shoppers return to brick and mortar stores.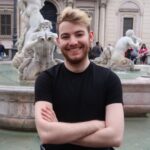 Authored by Ethan Morgan
Ethan is the Content Marketing Executive at Doddle, and covers news and insight across the ecommerce fulfilment space.
Find out how Doddle and KIOSK have partnered to create an automated, fully digital journey for in-store returns.