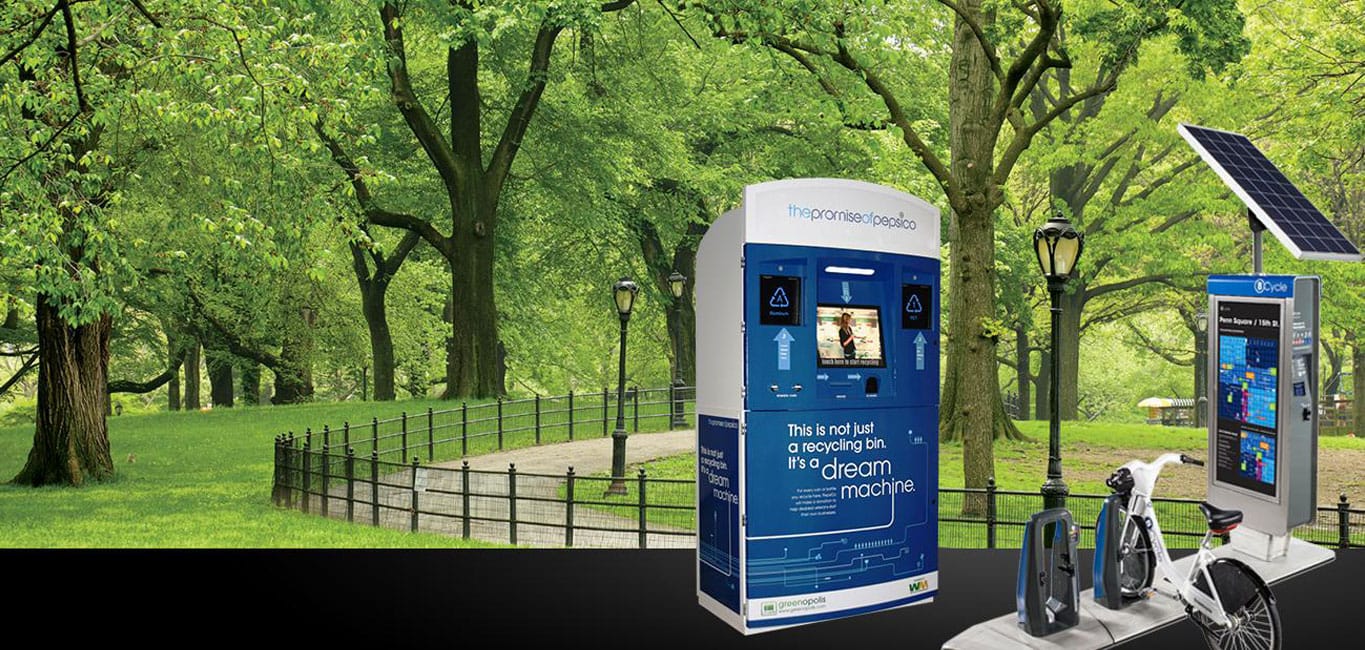 Green Kiosks
Eco-Friendly Solutions: Design, Manufacturing Applications
Green Kiosk Solutions
KIOSK's innovative custom design engineering and alternative component integration capabilities have created a new generation of eco-friendly solutions. We've advanced green standards well beyond utilization of recyclable enclosure materials, designing the unit itself for peak operation efficiency. This brings dual benefit to the environment as well as the project ROI.
Green KIOSK Solution elements include:
Solar powered kiosks with grid back-up
Alternate fan cooling systems, reducing HVAC cost and power demands
Extremely low power consumption component integration
ISO14000:2015 Certified facilities, ensuring recyclable enclosure materials, packaging, and eco-friendly manufacturing processes
End of life recycling services
Environmentally oriented projects require a solid blend of creative engineering and integration capability, combined with outdoor design expertise. Market leading clients with truly eco-friendly self-service initiatives (BCycle, Waste Management / Pepsico) have turned to KIOSK's expertise to successfully implement environmentally sound and reliable outdoor solutions.
CONTACT US FOR MORE DETAILS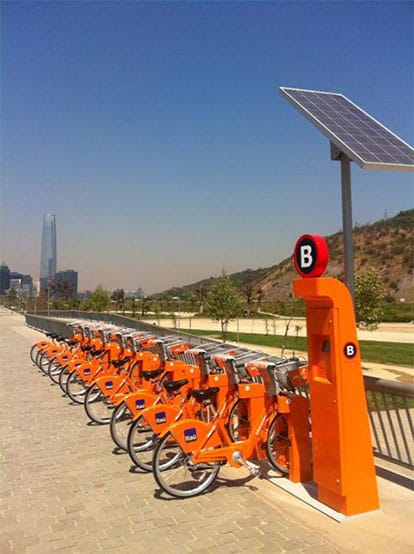 Solar Powered Kiosks
Projects that start with environmentally friendly applications benefit significantly (in both sales and consumer adoption) by integrating solar design measures to minimize energy consumption. By utilizing solar power systems, KIOSK can move your project into a green category that surpasses "lip service" contribution to the environment.
In strategically placed outdoor deployments, up to 100% of the solution power can be solar-based / off-grid. KIOSK also incorporates energy efficient redundant power / battery solutions, as solar backup.
Solar power design not only reduces ongoing energy consumption and deployment costs, but provides a visual cue of environmental consideration. In any deployment, this is a beneficial PR message. In deployments with environmental impact at their application core, it's invaluable.
Green Gallery
Click to Enlarge or Learn More
Green Components and Facilities
KIOSK's expert Design Engineers can specify a variety of low-power consumption devices that optimize performance and efficiency. Several affordable options exist to increase the sustainability of your project:
Computing Options capable of full application support with up to 80% reduction in power consumption.
Low-energy and Energy Star Compliant peripherals.
Stand-alone solar power systems for entirely off the grid design, or solar combined with efficient AC grid backup.
Universally, KIOSK enclosures are manufactured with recyclable metals in our ISO14001:2015 Certified facility, demonstrating the highest process standards to support environmental care. Contact KIOSK for a complimentary consultation on maximizing the environmental benefit of your project.