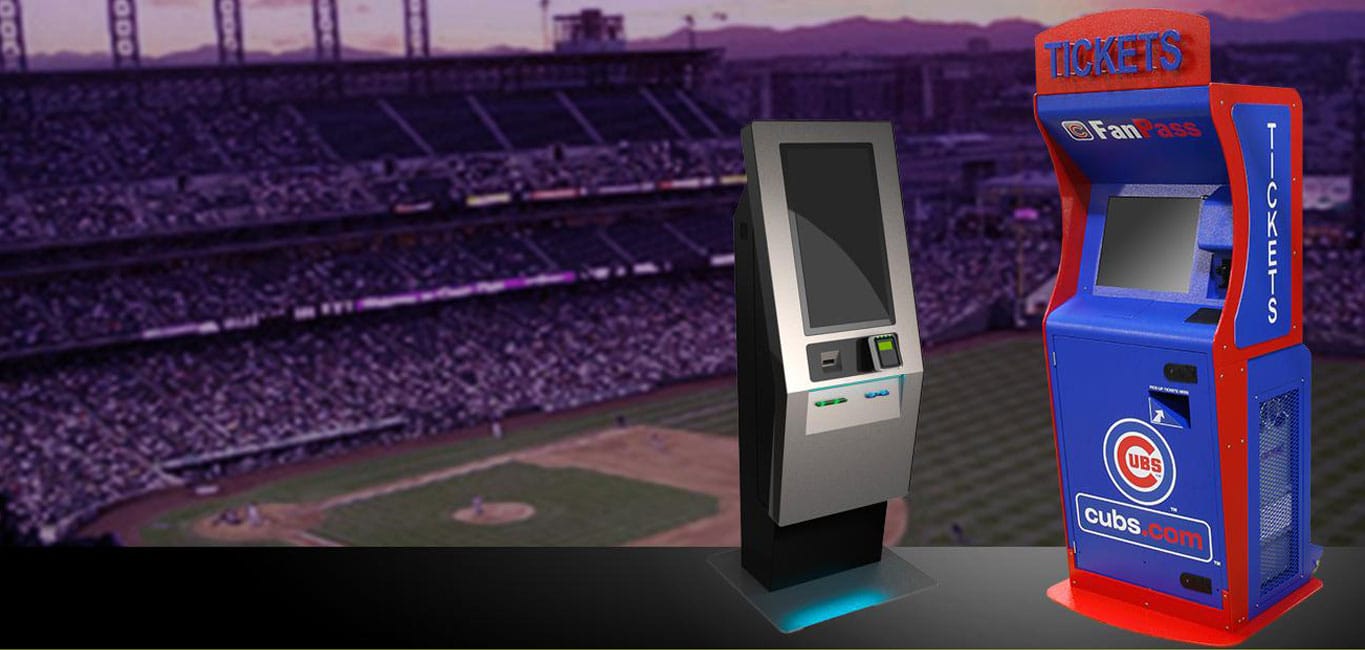 Ticketing and Check-In Kiosks
Complete Entertainment & Travel Ticket Kiosk / Will Call Kiosk Solutions
Ticketing Solutions
KIOSK has a deep reference list of very successful ticketing clients, largely due to our proven custom and outdoor solution design expertise. Major transportation, resort, and entertainment companies have deployed our ticketing kiosk solutions to expand their automated sales and will-call footprint to increase revenues, reduce labor and facility costs, manage peak traffic flow, and provide customers with self-service convenience.
We provide development for complete kiosk ticketing system solutions:
Standard and custom models (indoor, outdoor, and through-wall)
Full feature ticketing application software development and customization of flows
Remote monitoring, reporting, and field service
Deployed Client Applications Include
Entertainment and Sports Venues
Cinema: AMC, Regal, Galaxy for movie ticket kiosk delivery
Museums: Museum of Modern Art (MOMA), Museum of Science + Industry
Sports: Tickets.com / Ticketmaster (Major League Baseball), Ticketreturn (Minor League Baseball)
Travel
Amtrak, John Wayne Airport, Carnival, Royal Caribbean, Las Vegas Monorail, SITA, Mexicana Airlines
Destination Resorts
Disney, Sea World, Six Flags, Universal Orlando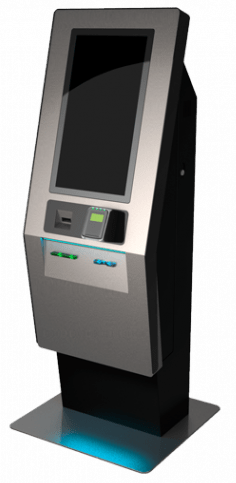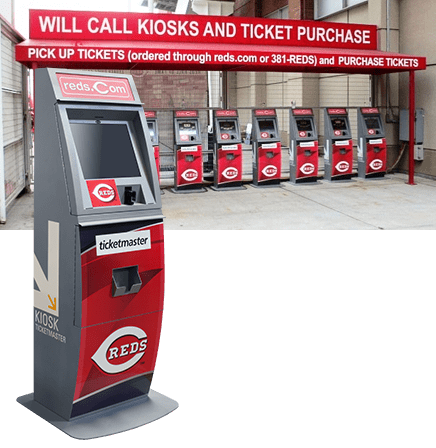 Solution Benefits
KIOSK provides a full array of platforms for standard and custom self-service ticketing kiosks to support virtually any venue purchase transaction and feature set. Most commonly, ticketing platforms include:
Initial guided sale and purchase transaction (card and cash transactions)
Will call kiosk ticket delivery
Remote update of venue promotional content
Customer / document scanning authentication automation (travel platforms)
Self-service ticketing kiosks are among the most widely adopted and well-proven self-service applications. Most major venues have solidly proven the ROI and are well into advancing deployment benefits. Reported results include:
Will call routing of event patrons, managing peak traffic flow and crowd control safety by offering multiple will call entrances with bar code ticket scan access
Customer queue reduction (≥ 30%)
Improved customer sales and convenience.  Indoor and outdoor models provide 24 x 7 availability
Increased promotion participation and cross-sale revenues
Additionally, kiosks at off-site locations offer increased distribution at a much lower infrastructure cost.
Check-In Kiosks
The common solution objectives for airport ticket kiosk / check-in platforms include added customer convenience, improved speed of service, reduced overhead for the deployers, and added security to the check-in process or transaction.
Airline ticket kiosks for check-in with Common-Use Self-Service (CUSS) allow multiple airlines and airports to share the same infrastructure, hardware, and platform resulting in impressive savings to the deployer. Customer processing throughout is dramatically increased, improving customer service, staffing costs, and congestion management during peak flow hours.
Major KIOSK airline client (CUSS platform) – ROI case study shows:
87% improvement in customer passenger transaction time
58% savings in equipment costs for shared kiosks with multiple participating airlines, eliminating redundant equipment purchase / placements
49% savings in floor space requirements (on average)
Similar benefits have been realized in other KIOSK Check-in solutions. Patient Check-in solutions can be found in the Healthcare section of this site.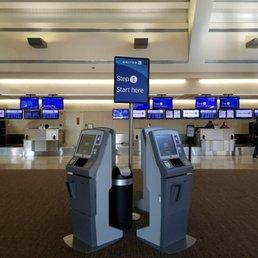 Contact Us For More Details
Ticketing & Check-In Gallery
Click to Enlarge or Learn More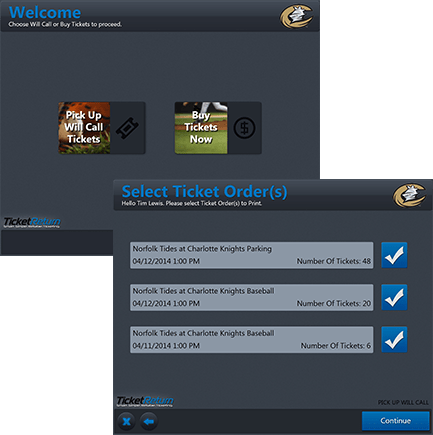 Ticketing Software
Modular Application Design
KIOSK's Application Development Team has authored applications to support complete feature sets for ticket delivery, retrieval and transaction management requirements. User flows facilitate a secure PCI compliant ticket purchase transaction with fast processing, ensuring a positive self-service customer experience.
Ticketing Application Functionality
KIOSK's ticketing applications manage hardware controls for all key components that support ticket purchase and verification transactions. The user interface (UI) flow is client-customized.
KIOSK's developers have created ticketing software application features to support common consumer transactions, including:
Guided ticket selection (UI)
Intelligent inventory capabilities
Sale, ticket print, and receipt
Loyalty enrollment
Advertising and coupon presentation
Complete remote monitoring
Backend integration and UI customizations
Additional custom features are readily supported. KIOSK Software Professionals are available for consultation.