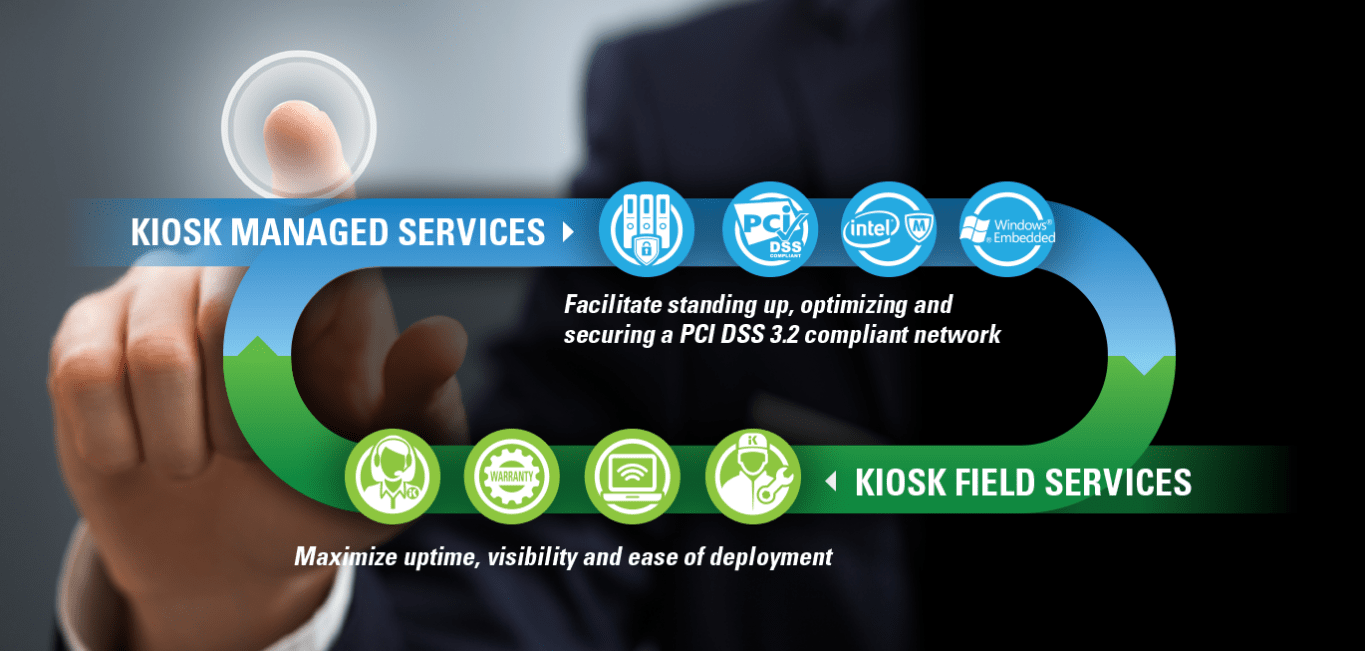 Complete Solution Services
Factory Technician Support
KIOSK Technicians provide factory phone support to diagnose and resolve incoming service issues (hardware, software, or Managed Services). Issues are immediately entered into an automated ticketing system to ensure accurate visibility and communications as issue resolution progresses.
One of three resolutions will occur on a Tech Support call:
KIOSK diagnoses and resolves the issue with the customer remotely over the phone.
For hardware issues that can't be resolved remotely, KIOSK Techs ship replacement parts, and dispatch a field technician to site (overnight, when contracted).
Software / Managed Services issues are resolved by contracted professionals in line with severity response tables in the Statements of Work.
KIOSK Customer Service Experts are available from 6:00 am to 6:00 pm, Monday through Friday, MST. We can readily provide extended hours support plans for mission-critical applications.
Contact Us to Speak to a Sales Professional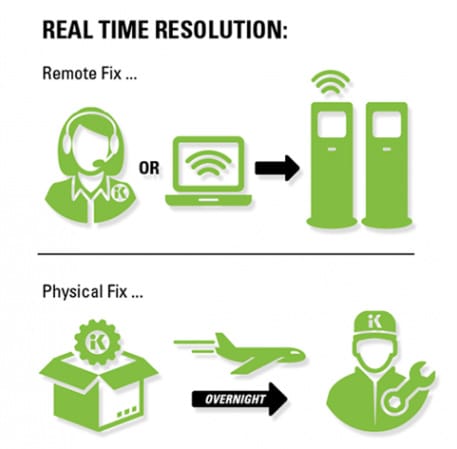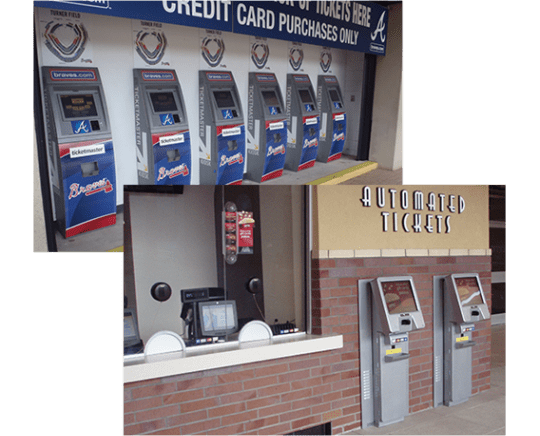 Site Survey and Installation
Seasoned KIOSK professionals are trained to anticipate and resolve all your installation concerns, greatly simplifying your transition into field deployment. Turnkey site preparation, installation, and logistics management services for your project include:
Pre-Installation Site Surveys. These surveys provide a methodical location review ensuring all utility, placement, and logistical factors are addressed prior to equipment arrival. This process step eliminates costly delays during the installation process.
Turnkey Installation. Installation by KIOSK professionals ensures the quickest and easiest project start-up for both indoor and complex outdoor services. For larger deployments, KIOSK can provide custom deployment services to help stage, schedule, coordinate, and track deployment steps from start to finish.
Advanced Exchange Warranty
Maximized uptime is the objective of KIOSK's Advanced Exchange Warranty service option. This plan provides for KIOSK-stocked spare parts in the factory, enabling overnight parts shipment to the deployment site. "Hot swap" arrangements ensure the replacement part is dispatched immediately, before receiving the failed part back. Advanced Exchange Warranty can be purchased individually or paired with a Field Service Technician plan.
Stocked warranty provisions are a common-sense safety net to eliminate supplier lead-time issues on component repairs. Factory sourcing of spares reduces overall field resolution lead-time and client overhead expenses tied to localized parts management.
While every kiosk unit comes with a 12-month Standard Factory Warranty, Advanced Exchange Warranty is a highly recommended upgrade to ensure safety stock is in place.
KIOSK's Sales Representatives can provide you with full details and quotes of available service options (one, three, and five-year plans).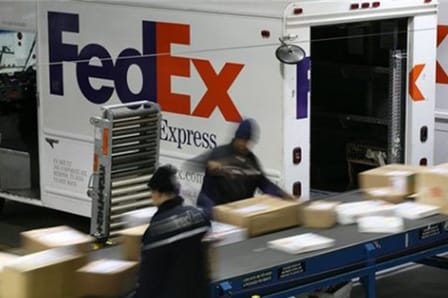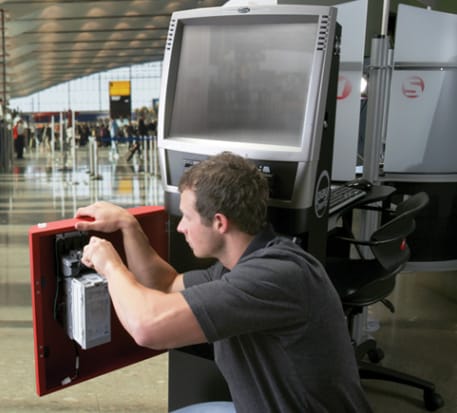 Onsite Field Services
KIOSK offers flexible service plans, with a proven track record of supporting stringent Service Level Agreements (designed for "mission-critical" deployments in retail and financial services).
KIOSK Field Service contracts support single-visit resolution, meaning the Field Technician arrives with a replacement part in-hand. Parts ship the same day of the service call,* eliminating the customer expense and inconvenience of two visits. The two service options that have proven to be the most effective are:
Same Day Diagnostics, 24 Hour Technician Response (M – F): A KIOSK Factory Service Representative provides same-day support and kiosk diagnostics. If needed, a KIOSK Field Technician arrives with the replacement part to complete the repair, typically within 24 hours (best overnight shipping utilized).
Same Day Diagnostics, 24 Hour Technician Response (7 Days per week): This plan provides same-day diagnostic response from a Factory Service Representative, Monday through Sunday. If needed, a KIOSK Field Technician and parts may be scheduled on weekends. Saturday shipments are available (customer's additional expense / discretion).
Charge per hour arrangements provide access to KIOSK's service team on an "as needed basis," and does not require a contract. *KIOSK Representatives can provide full Service Plan terms and options. For a consultation or quote, contact us.
Field Maintenance Services
Dirty equipment is the #1 reason kiosks fail in the field. Regular maintenance is a simple preventative step that reduces failure rates, extends component life, and reduces customer fees paid on false failures by 60% (on average).
Preventative Maintenance is a contracted service available through KIOSK. Semi-annual or quarterly preventative maintenance ensures the units and components are cleaned, inspected, and tested regularly (frequency recommendation based on deployment environment and daily usage rates). As part of the service, KIOSK proactively schedules the technician visits to review a complete checklist of customer-specific components and perform the following:
Component cleaning services
Cabling integrity check
Regular hardware-related tests recommended by KIOSK/ requested by customer
Paint integrity inspections / metals cleaning for outdoor units
Contact KIOSK for a turnkey Field Maintenance quote.