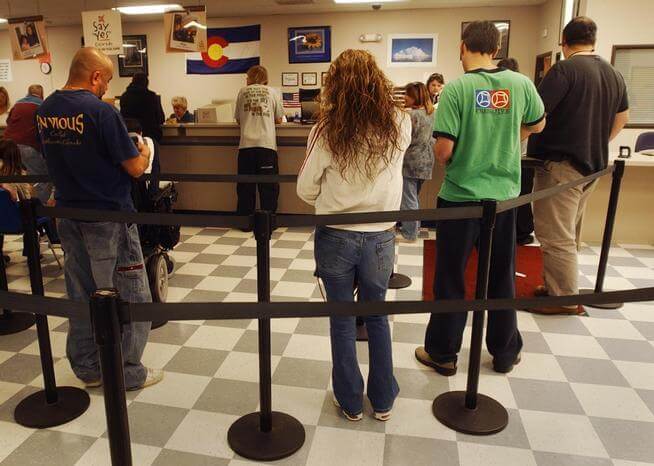 DMV Solutions Overview
Chances are anyone who's ever owned a car has experienced long lines at the Department of Motor Vehicles to accomplish a task that likely takes just a few minutes. With a DMV services kiosk, long lines can be a thing of the past. Placed at convenient locations such as supermarkets, banks, and the lobbies of government buildings, DMV services kiosks allow drivers to perform basic tasks including renewing car registrations, ordering duplicate registrations, printing out a driver history report for insurance or employment purposes, and reinstating registrations that have been suspended for lapsed insurance.
Attributes of DMV Services Kiosks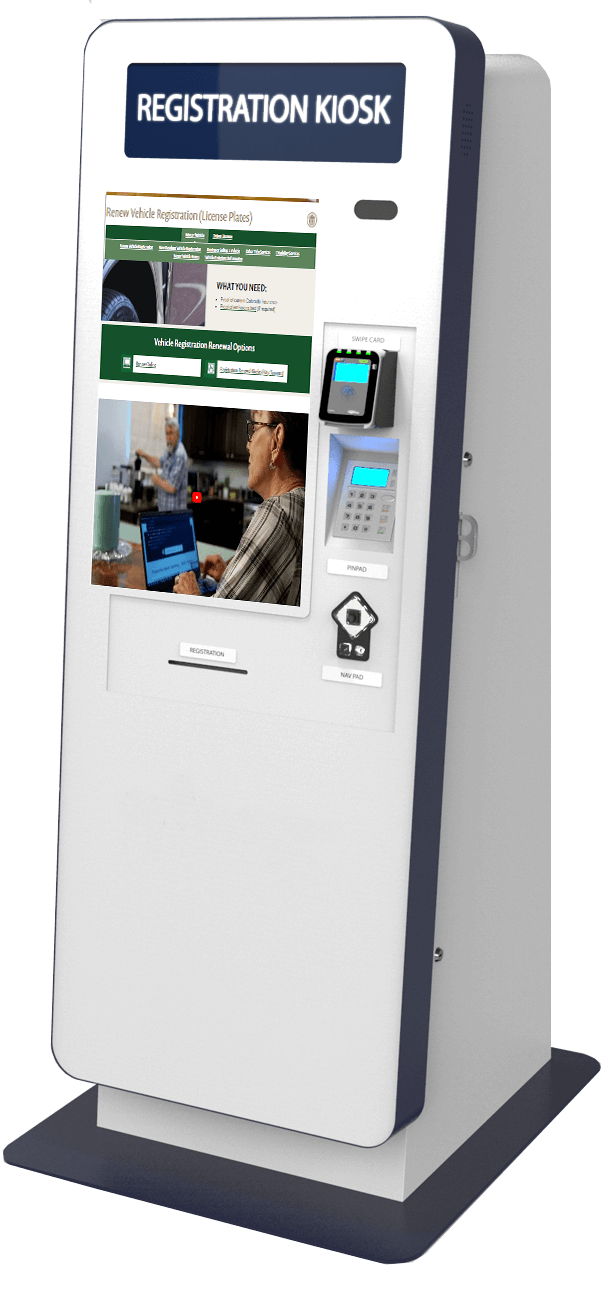 Value Drivers
KIOSK's custom solutions can be used to automate virtually any Department of Motor Vehicle transaction need, letting users take care of their transportation-related issues quickly and conveniently. Self-service transactions can dramatically reduce both staffing costs and customer wait times, and kiosks located in grocery stores or other high-traffic areas minimize the need for a trip to the DMV office.
DMV kiosks can automate tasks including:
Vehicle registration renewal
Ordering replacement titles and registrations
Temporary registration
New and personalized license plate orders
Paying traffic citations
A DMV services kiosk allows citizens to take care of their DMV business in minutes and be on their way.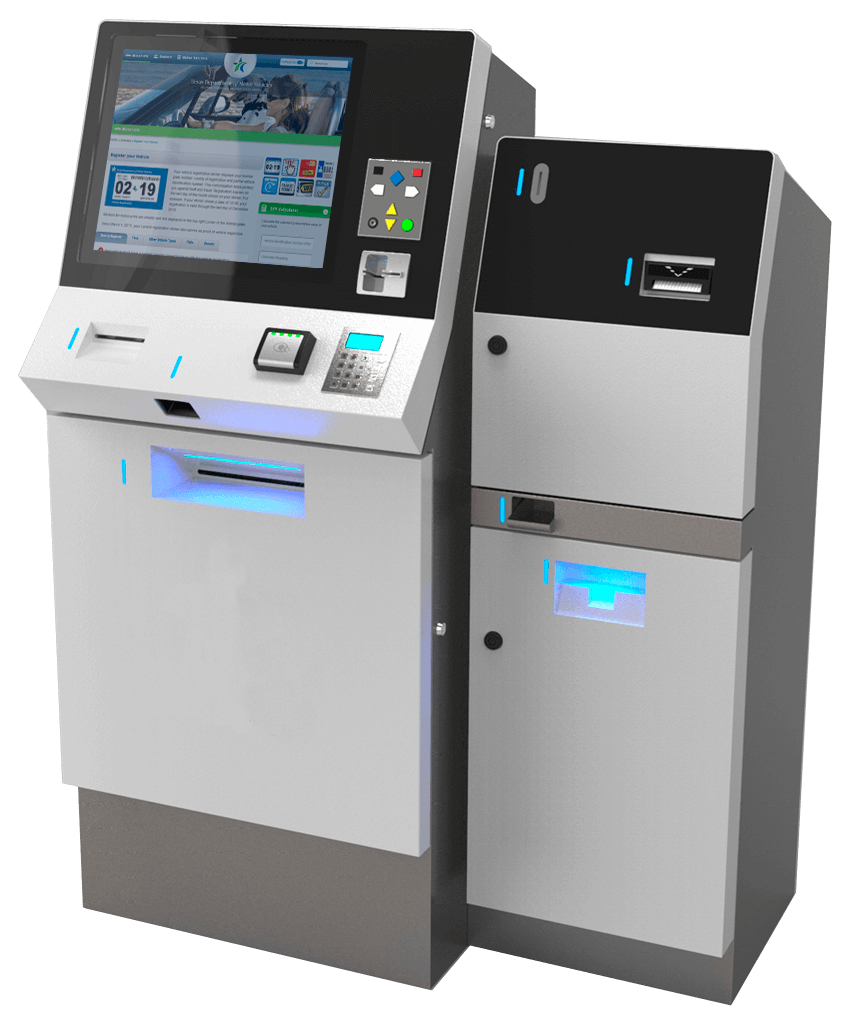 Product Features
KIOSK offers a full complement of standard and custom platforms with varied functionality. KIOSK platforms paired with partner software applications pave the way for complete automation of DMV services, meeting citizens' needs via the kiosk as well as the web or mobile device. A reliable automation platform adds convenience, improves services, and reduces government spending over time.
A kiosk solution can reshape the way governments offer DMV services:
Accept all forms of payment including cash
Free up employees to handle more complex customer requests
Install nearly anywhere for convenience and after-hours accessibility
Structure as a Managed Fee-for-Service arrangement, minimizing up-front investment
We can provide state government organizations with actionable data to support the business case for DMV Kiosks, and help you better understand how they can save money while improving service.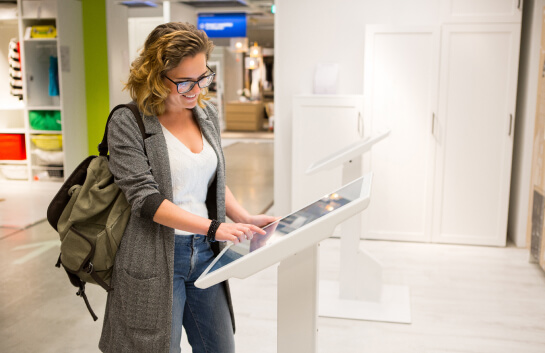 Market Applications
Solutions for any industry
No matter the market, Kiosk applications enables digital transformation through automation platforms that are easy to use, adaptable and supported by end-to-end Managed Services using IoT real-time monitoring. Whether you need a solution for self check-in, automated returns, video conferencing or ticketing, KIOSK has a solution that transforms the customer experience.
Find a DMV solution that saves your agency both time and money.