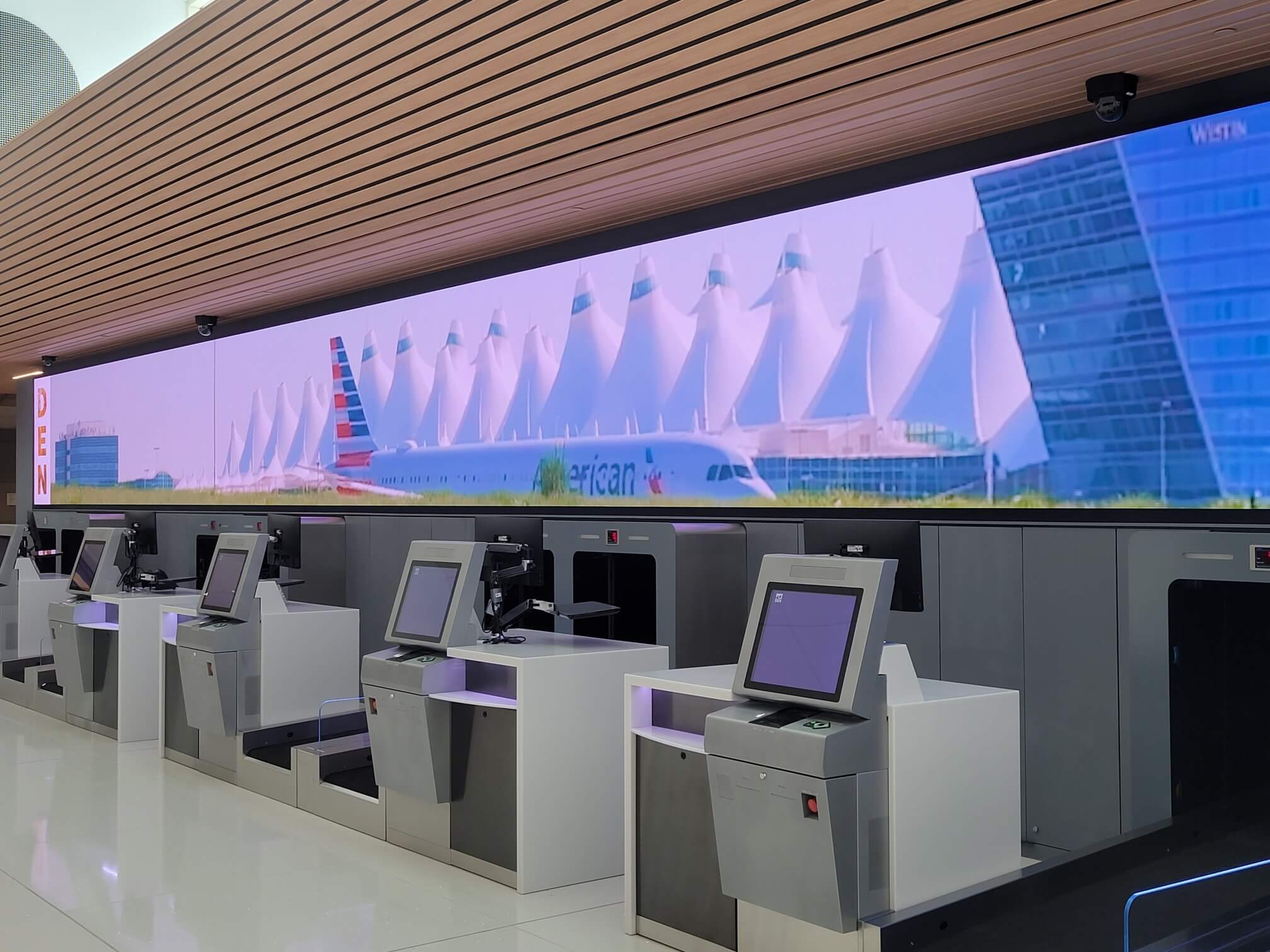 Applications
Self Check-In Kiosks for Hotels, Healthcare, & Airlines
Lessen wait times, improve traffic flow, and increase accuracy of identification process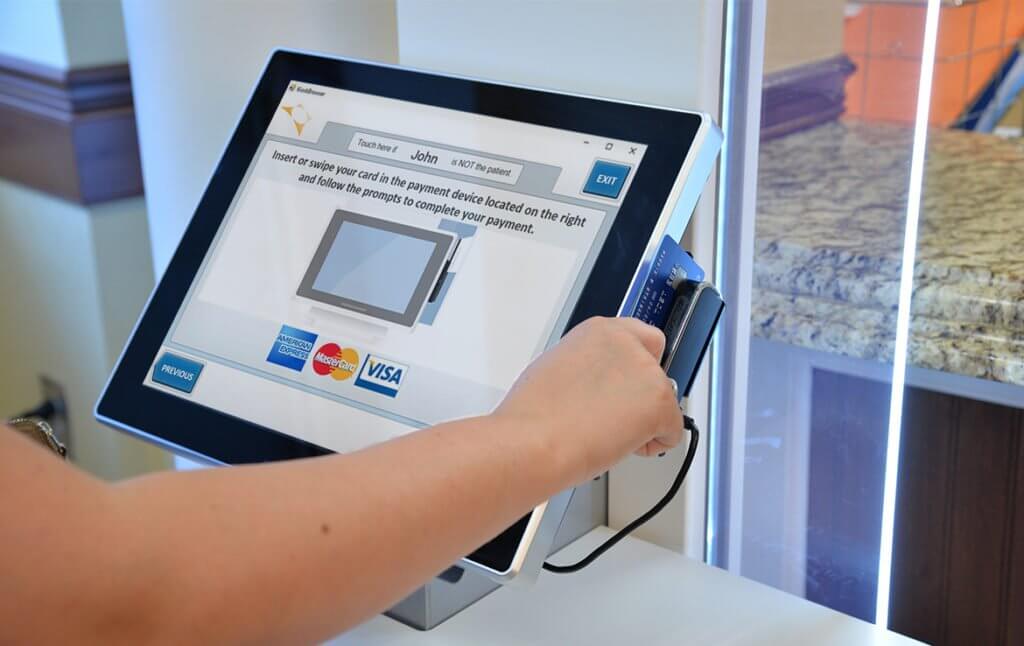 Automated Self Check-in Kiosk Solutions Overview
Check-in kiosks increase convenience, allowing visitors to a health care facility to self-identify when they arrive; view and confirm record data and insurance information, electronically sign consent documents, and make payments. Information entered can be seamlessly integrated into the facility's back-end system, reducing administrative costs and minimizing errors by eliminating the need to manually transfer information from paper forms.
In addition to health care facilities, check-in kiosks can help increase efficiency anywhere where a queue needs to be managed. Businesses ranging from mobile phone stores to banks to tire shops can allow customers to add their name and information to the list, ensuring staff can identify their concerns and assist them quickly.
Types of Self Check-In Kiosks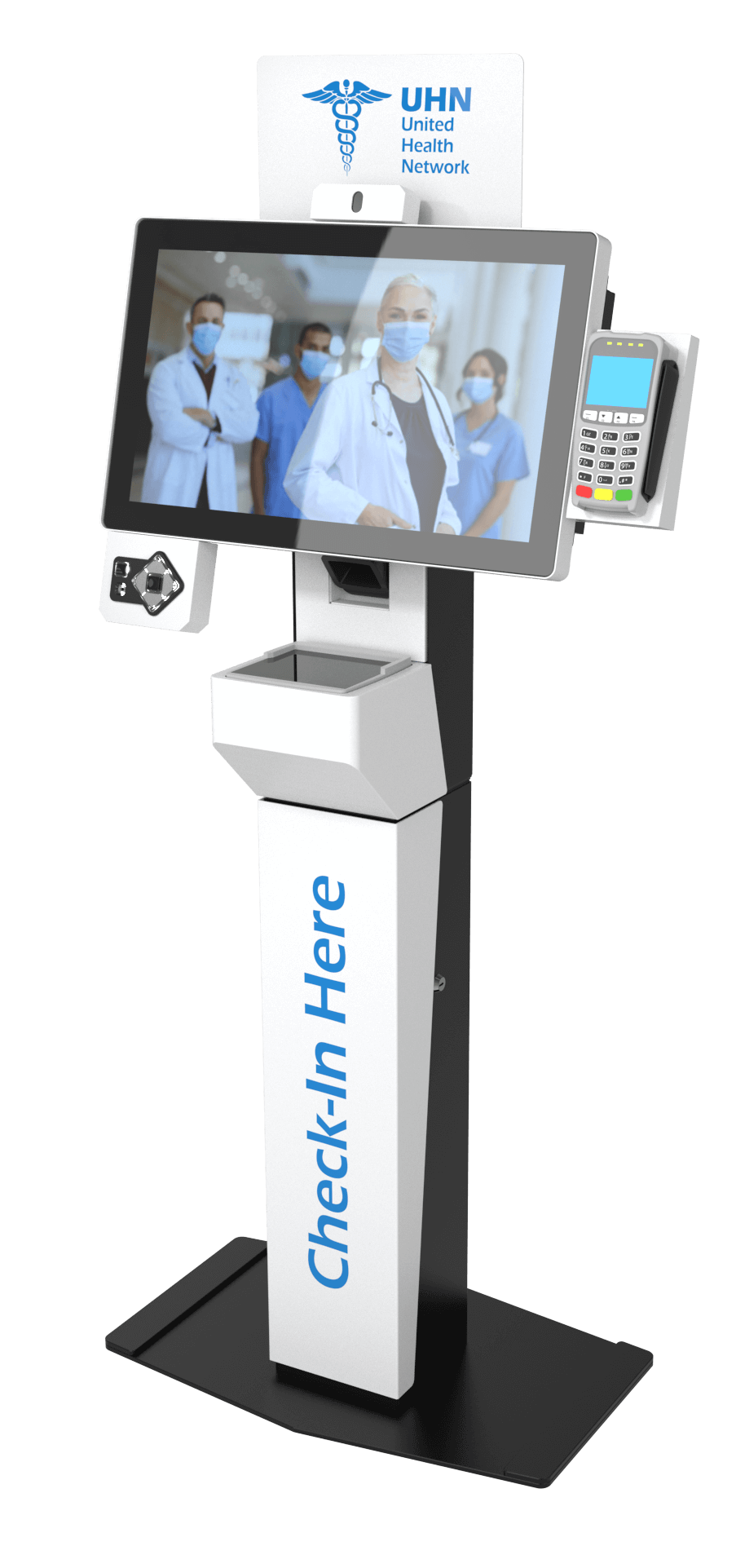 Patient Check-In
Automated Healthcare Patient Check-In
In an ambulatory care facility, doctor's office, or dental clinic a check-in kiosk allows patients to notify staff they've arrived for an appointment, fill out forms, scan insurance cards, and swipe payment cards. In addition to added convenience, those kiosks help minimize contact with staff to assist with social distancing efforts. And to better serve a diverse population of patients, those kiosks can be programmed to allow users to select their preferred language.
Patient self check-in benefits include:
Reducing labor costs by eliminating the need for personnel to perform data entry tasks.
Minimizing the need for face-to-face contact between visitors and office staff.
Ease of use. One survey showed that 39% of patients found check-in easy and 53% found the process comparable to paper forms.
Better control on Patient Queue management
Patient Check-In Kiosks

Automated Guest Check-In
Hotel Guest Arrival Kiosk
Hospitality kiosk platforms at hotels are ideal for guest arrival, concierge services and self check-out. Guests can easily and quickly check-in and take care of identification verification, room key allocation, and loyalty program confirmation. Additionally, concierge self-service kiosks can provide personalized guest services like special event registration and ticketing.
By leveraging kiosks for self check in, hotel operators can re-deploy staff to more value-add activities like guest experience or help mitigate staffing gaps as well as alleviate wait times during peak traffic for hotel arrival and check-out.
Guest arrival and hotel self-checkout kiosks can:
Improve guest experience with greater convenience upon arrival and checkout
Reduce overhead and staffing gaps for hotel operators while helping to ensure service quality
Accelerate guest service operations – from room key encoding to folio updates and concierge services
Hotel Check-In Kiosks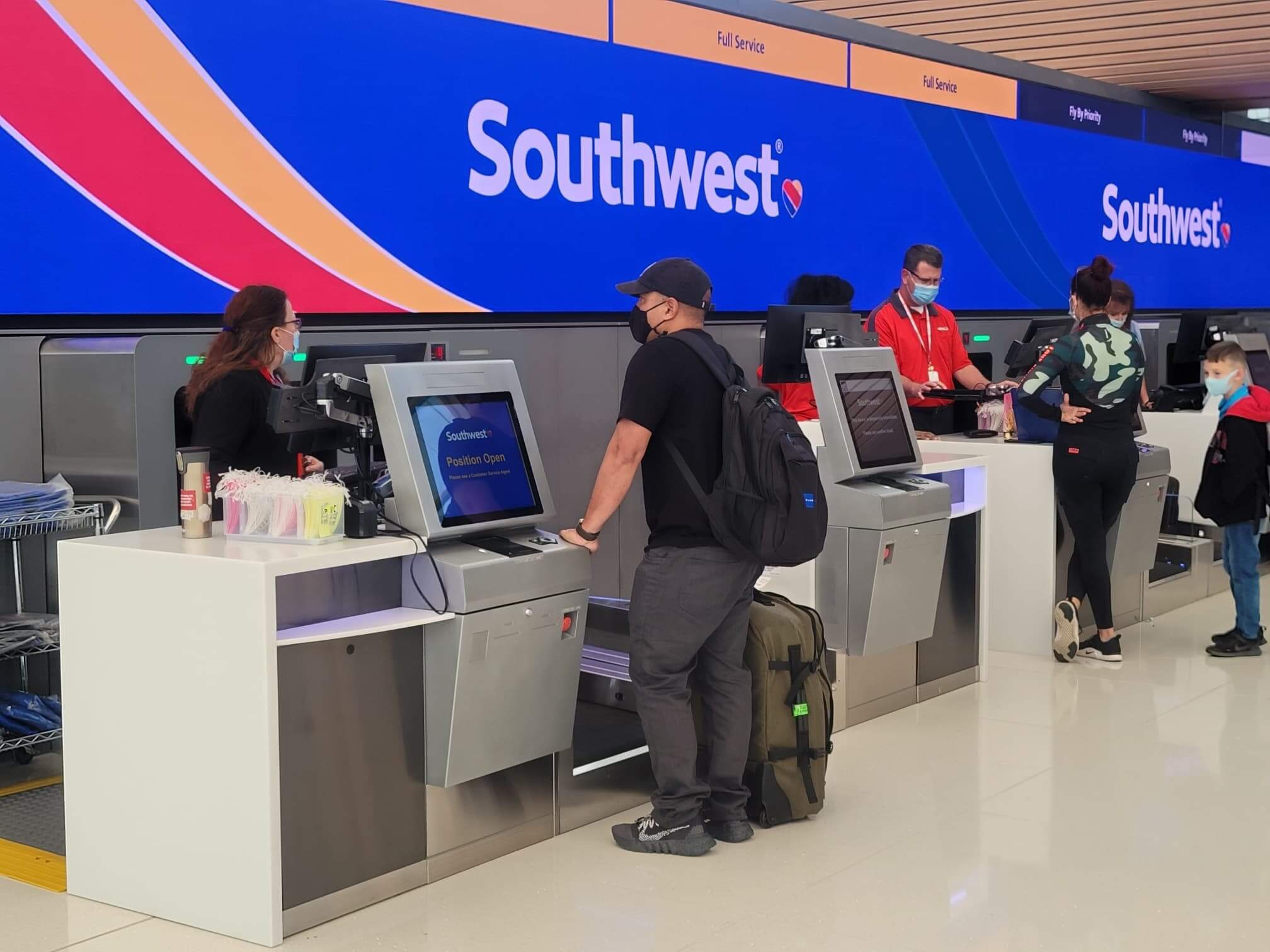 Airport Ticketing
Airport Self Check-In Kiosks
Airport ticket kiosk and check-in platforms enable increased customer processing, improving customer service, staffing costs, and congestion management during peak flow hours.
Airport check-in kiosks can:
Improve customer passenger transaction time
Reduce overhead for the deployers
Add security to the check-in process or transaction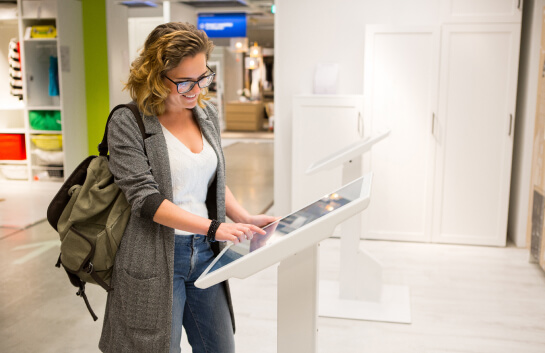 Market Applications
Solutions for any industry
No matter the market, Kiosk applications enables digital transformation through automation platforms that are easy to use, adaptable and supported by end-to-end Managed Services using IoT real-time monitoring. Whether you need a solution for self check-in, automated returns, video conferencing or ticketing, KIOSK has a solution that transforms the customer experience.
Check-in & Queuing Kiosk Downloads
Find a check-in & queuing solution that saves time, money, & stress.