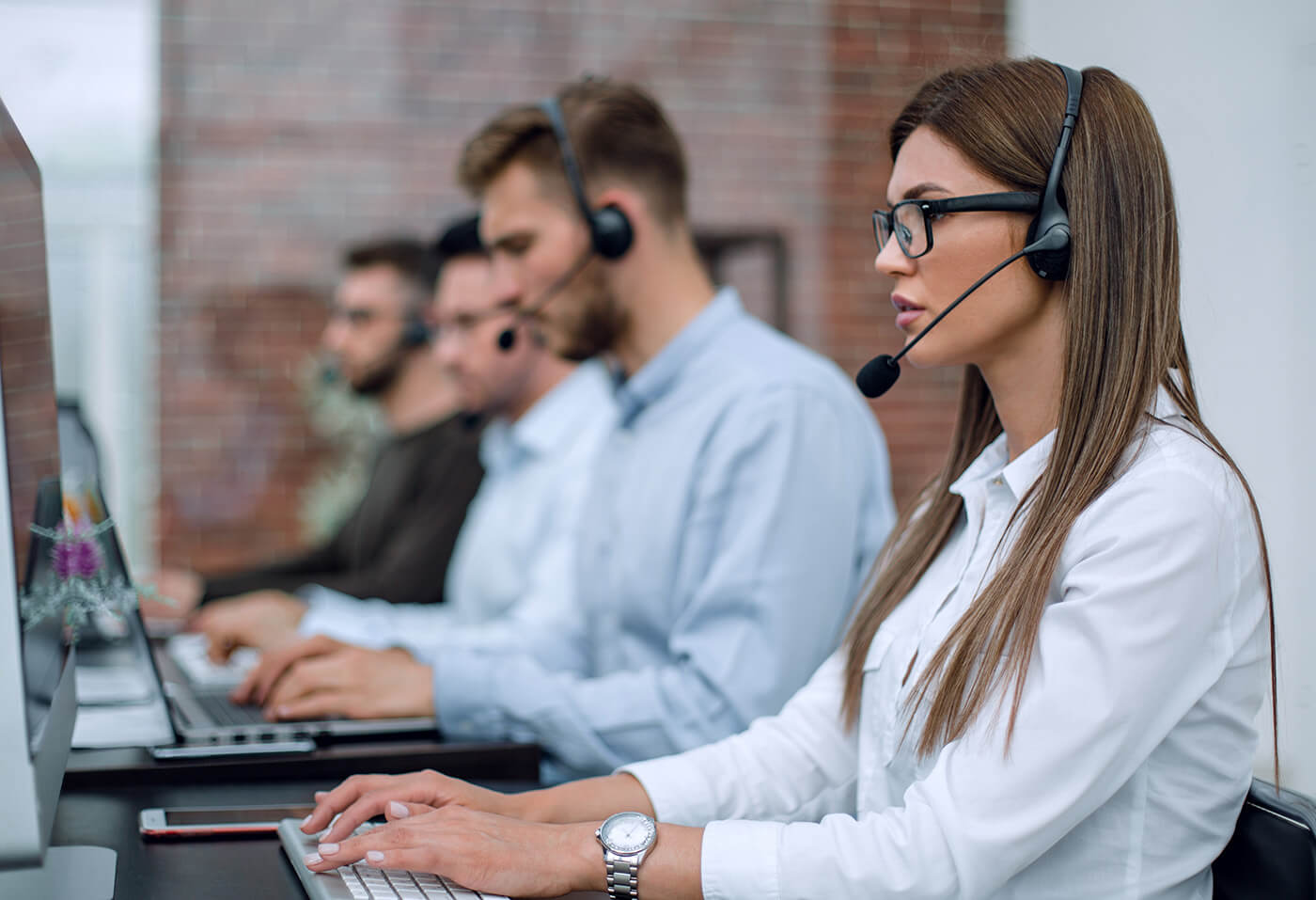 Applications
Video Support and Virtual Assistant Kiosk Solutions
On-Demand Personal Assistance for Retail, Healthcare, Storage Facilities, and more.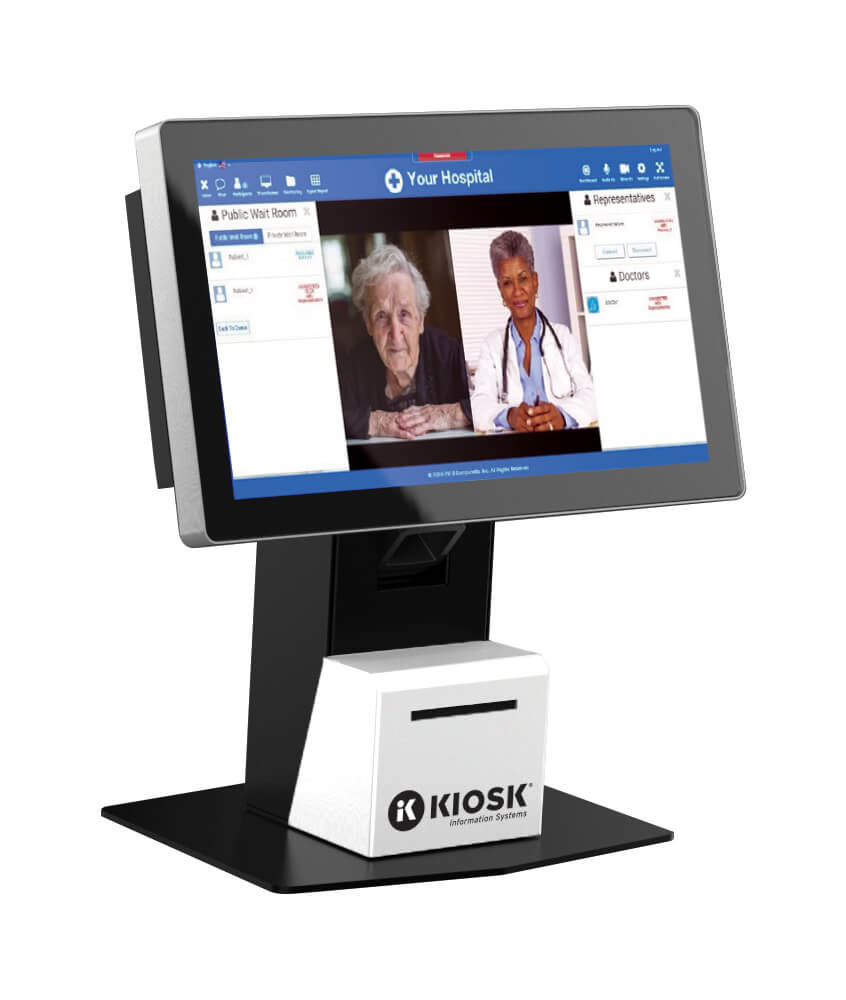 Virtual Video Support Solutions Overview
As businesses of all types seek to create efficiency while improving the customer experience, many are finding that video support / virtual assistant kiosks are the perfect solution. Rather than staffing an expert on-site at each location to answer customer questions, an organization can serve multiple sites at once. A customer simply sits down at a video-enabled kiosk and connects to an agent who can address their concerns with immediacy and personalization.
Attributes of Video Support and Virtual Assistant Kiosks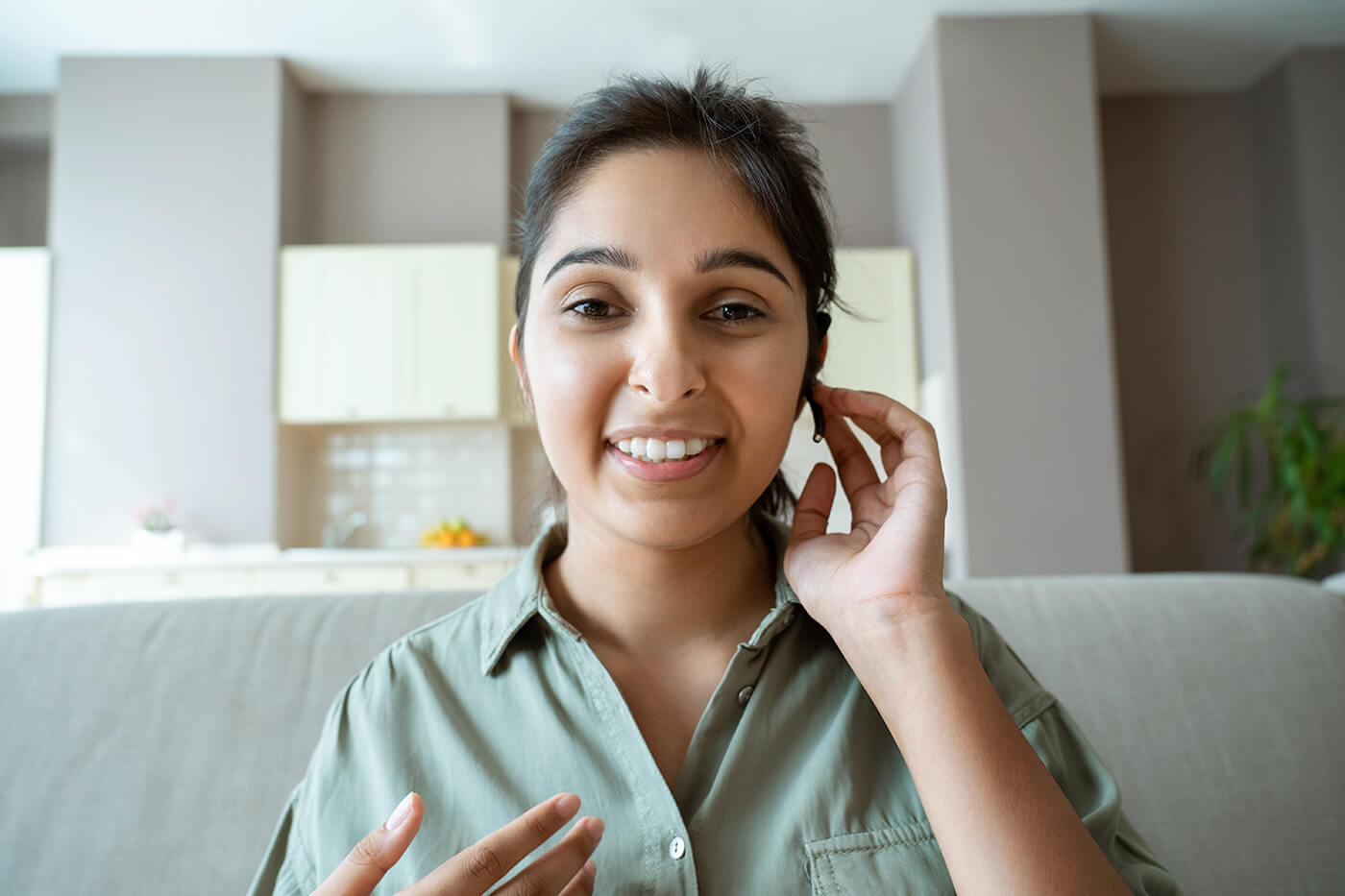 Value Drivers
Providing live service support in healthcare, retail, self-storage, and government environments is challenging. To meet the needs of the growing number of customers with greater variety and complexity of requests, many organizations are looking to technology. Video support solutions deliver better ways to connect with clients at scale, enabling a more personal experience as well as improving cost and operational efficiency. KIOSK partners with video application providers to offer video call center kiosk solutions to help make it easy.
Virtual kiosk applications include:
Healthcare facility patients can speak live with a doctor virtually about advanced care questions or patient support about billing
Self-storage facilities can assist customers during the rental and payment process
Government institutions can ask questions about public services spanning licensing, registration, and visitor check-in
Product or service specialists at retail stores can hold a video kiosk chat with customers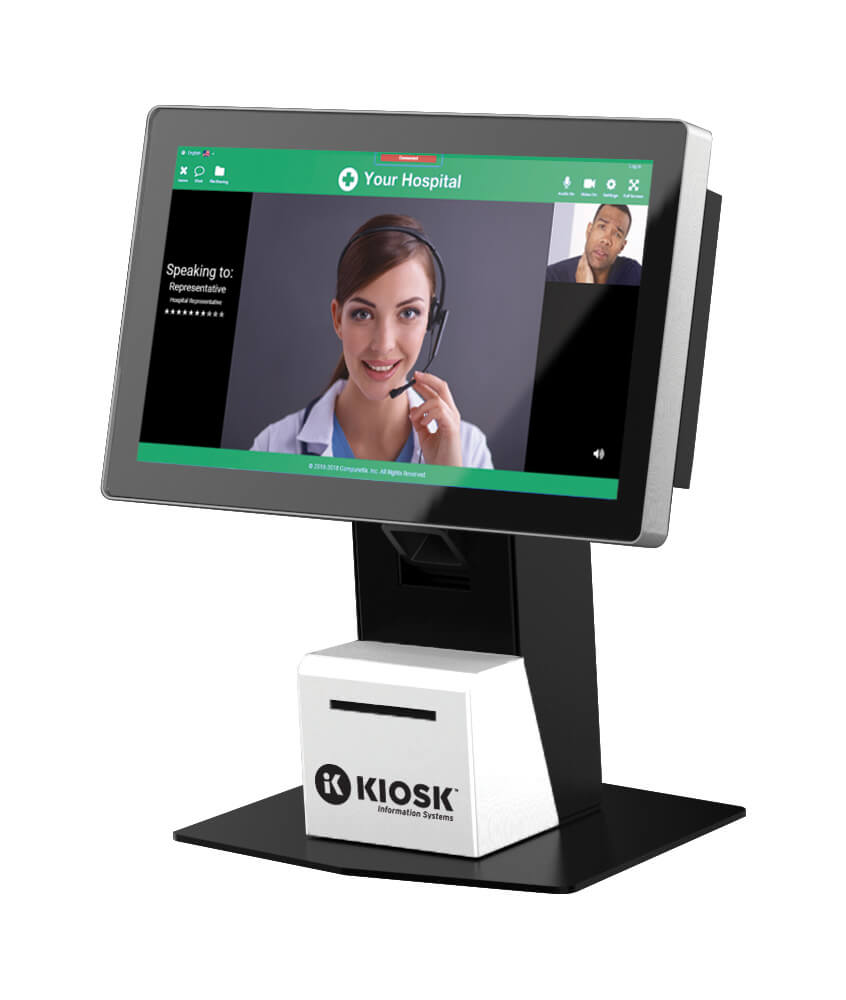 Product Features
The virtual video support solution enables instant, personalized service wherein a customer can converse face-to-face with a remote representative. The solution's HD video and audio allow for clear communication, while its transfer and routing capabilities let the kiosk representative direct the call to the right specialist providing access to advanced support without the need to travel or wait at higher traffic facilities.
The virtual video kiosk solution provides:
Easy, one-click connection (no download required) to professional representatives with the ability to escalate to multi-party calls
Flexible kiosk designs with pedestal, countertop, and wall mount options along with advanced service features with industry-leading quality and reliability
Secure and encrypted media and data connectivity with secure password authentication
Cloud service or on-site deployment
Multi-language support
Application and desktop sharing, customer agent chat, and file transfer capabilities
Expanded capabilities for video support / virtual assistance can include quality call monitoring and statistics for assessment tools to improve call center performance. Additional expanded features include ID verification and automated waiting room and after-hours processing.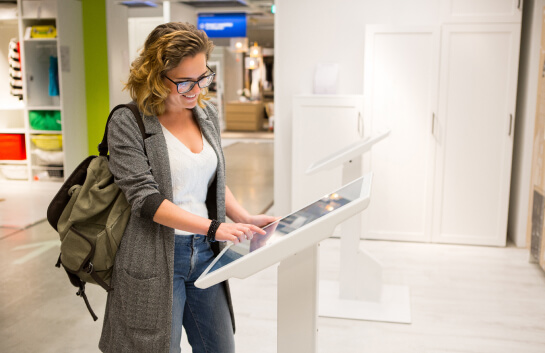 Market Applications
Solutions for any industry
No matter the market, Kiosk applications enables digital transformation through automation platforms that are easy to use, adaptable and supported by end-to-end Managed Services using IoT real-time monitoring. Whether you need a solution for self check-in, automated returns, video conferencing or ticketing, KIOSK has a solution that transforms the customer experience.
Video Support & Virtual Assistant Kiosk Downloads
Find a virtual assistant solution to help serve your customer base.