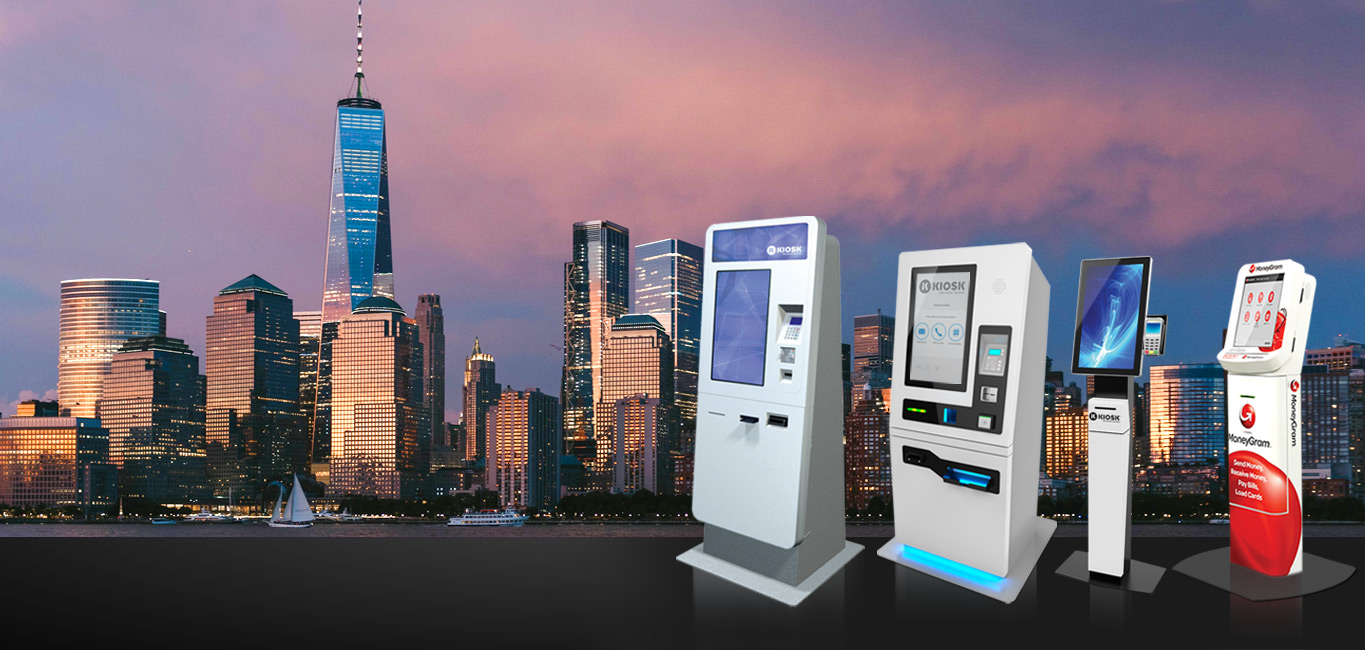 Bill Payment Kiosks & Bill Payment Systems
Payment Kiosk Hardware & Software Solutions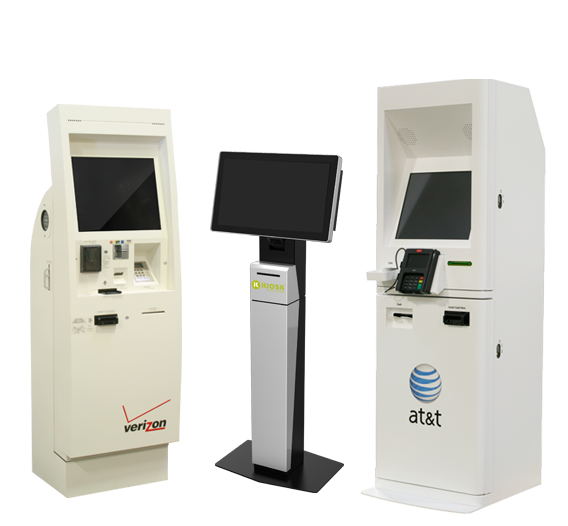 CONTACT US FOR MORE DETAILS
Bill Payment Kiosks
2017 statistics from the FDIC report 6.5% of households in the United States as unbanked (8.4 million households). Further, 18.7% are underbanked – meaning they have a bank account but also use alternative financial services outside of the banking system. This need to service this demographic, combined with retailer profitability drives continuous self-service bill payment demand. Few bill pay kiosk applications can compete with the ROI and mutual benefits of bill payment:
Business / Deployer Benefits
Cost effective delivery of repetitive transactions (cash, credit card, debit card, check)
Lower staffing / overhead costs (reduced headcount / re-directed staff productivity)
Achieve faster revenue recognition
Improved customer satisfaction (inclusive of under-banked customers)
Secure, encrypted transactions
Consistent up-sell presentation / data capture
Consumer Benefits
Total payment flexibility
Real-time confirmation for same day and last-minute payments
Proactive financial management (avoid late fees, service interruptions, re-connect fees)
Multilingual user interface
Easy access, faster service, extended hours
KIOSK has over 20,000 points of presence in self-service bill payment with solutions ranging from in-store single provider payment kiosks, to utility bill payment kiosk machines and cable service provider payment kiosks, to retailer multifunction platforms.
Intel and the Intel logo are trademarks of Intel Corporation in the U.S. and/or other countries.
Money Transfer & Electronic Payment Kiosks
MoneyGram's new payment kiosk solution enables consumers to independently stage money transfer and electronic payment transactions using a highly secure & reliable online platform. The platform is designed to deliver high-volume financial services in retail stores, banks, and post office sites throughout the US.
MoneyGram's goal in deploying kiosks was to improve delivery efficiency for all retail partner locations. They worked with KIOSK's Software Solutions team to develop a very simple, easy, and intuitive user interface program that helps facilitates self-service transaction steps, thereby changing and reducing ongoing labor delivery costs. Automation of transaction staging streamlines both transfer and payment processes, delivering an improved user experience and driving ongoing customer loyalty.
The custom portfolio includes both counter-top and pedestal mount kiosks, providing a compact and modernized service footprint. The platform is built for convenience, flexibility, reliability, and durability to eliminate Store Associate maintenance demands. The solution includes extensive remote monitoring capability for maximized performance and simplified service updates.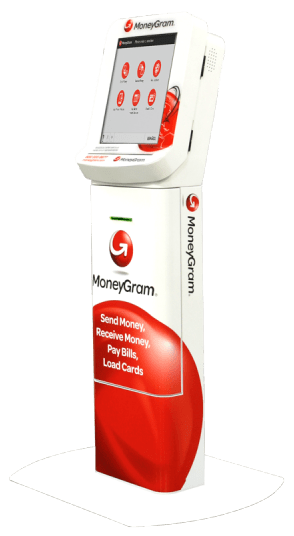 Dealership Payment
The Automated Dealership Cashier Kiosk provides a standard cash management application that saves Buy Here / Pay Here (BHPH) Dealerships tens of thousands of dollars over the life of the kiosk. Available in three different payment kiosk system configurations, the solution offers:
Accelerated Revenue Recognition: Opportunities to accept multiple payment options (cash, credit / debit cards, checks) and ensure daily collections
Reduced Costs: Automated cashier will free up existing staff to support value-add customer services and sales
Decreased Customer Wait Time: Customers can quickly self-initiate and complete payment transactions thereby improving service efficiency
Secured Cash Storage: Money stored inside locked kiosk reduces risk of theft and mishandling of cash
Flexible Ownership Model: Purchase and lease options (vs. industry 3-year rental model) provide more cost-effective paths to operate a kiosk solution through end of life (~ 5+ years)
Secure Transactions: EMV and PCI compliant transactions ensure security of customer data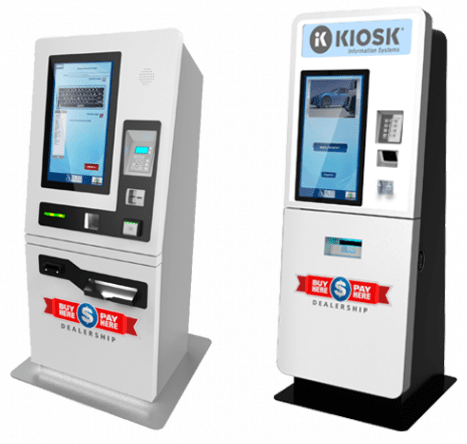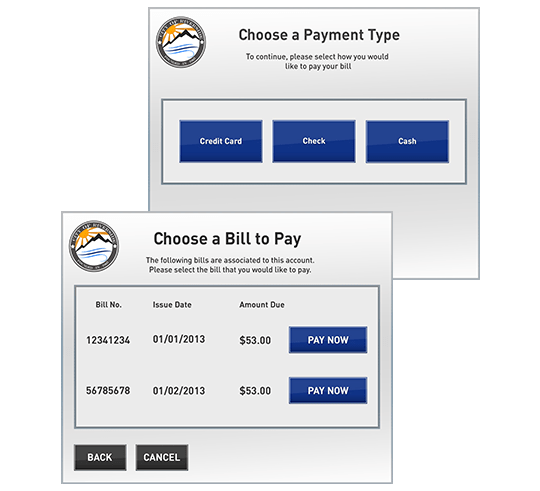 Bill Payment Kiosk Software
Modular Application Design
KIOSK's Application Development Team delivers licensable program modules for virtually all key Bill Payment system transaction requirements. This rich code library provides turnkey development elements, reducing development costs. Remaining customization is focused on customer-specific API integration, user flow content, branding, and incremental feature additions.
Bill Pay Application Functionality
KIOSK's Base Bill Pay application manages all common payment and billing transaction needs, with hardware controls to drive payment components.
Key Application Features Include
Complete payment fulfillment options including cash, credit / debit (fully secure and encrypted), checks, gift cards, and electronic check payment.
Capability to support multiple bills and back-end payment systems, providing simple platform expansion
Prepaid accounts / auto-replenishment by account number
Full-feature Remote Management platform (KNECT IoT)
Comprehensive reporting
Please see additional details in the KIOSK Bill Payment Solution Brochure.
Bill Payment & Financial Gallery
Click to Enlarge or Learn More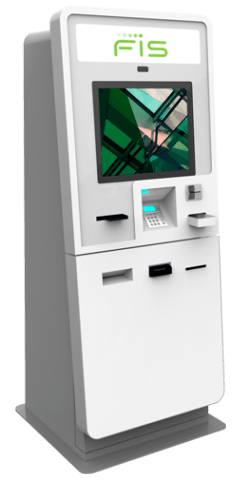 Branch Automation Kiosks
The profitability pressures tied to traditional brick and mortar branch banking have many institutions re-thinking self-service technology measures to more efficiently advance customer service delivery. KIOSK provides both standard and custom platforms that expand beyond ATM functionality to cut transaction fees and costs and deliver a broader range of profitable banking services.
Working with leading expert providers of retail branch banking software, KIOSK can provide a complete solution integrated into the Financial Institution's own network and core processing platform. Utilizing a modular platform design approach, KIOSK can integrate custom transaction components to drive branch automation goals.
Common Consumer Transaction Features Include
Deposits (cash, check imaging, mixed)
Withdrawals
Payments
Transfers
Ancillary product sales presentation
Multi-account management
Statement printing
Secure authentication options
The platform is both XFS and PCI DSS compliant. The base application elements support key automation transaction features (above) with efficient "drag and drop" customization tools. Custom UI and workflow composition are created and integrated with a secure API interface to the client's own platform.