The KIOSK team had a great show at NRF 2023. After two years of virtual shows and lower turnout, it was exciting to see a busy show floor again. During the three-day trade show, the KIOSK sales team showed demonstrations of self-service innovations for the retail industry, including solutions for automated retail returns, buy online/pickup in store package location technology, cash to card services, and more. If you weren't able to make it to New York for the show this year, read on to find out more about our most popular self-service solutions at NRF 2023.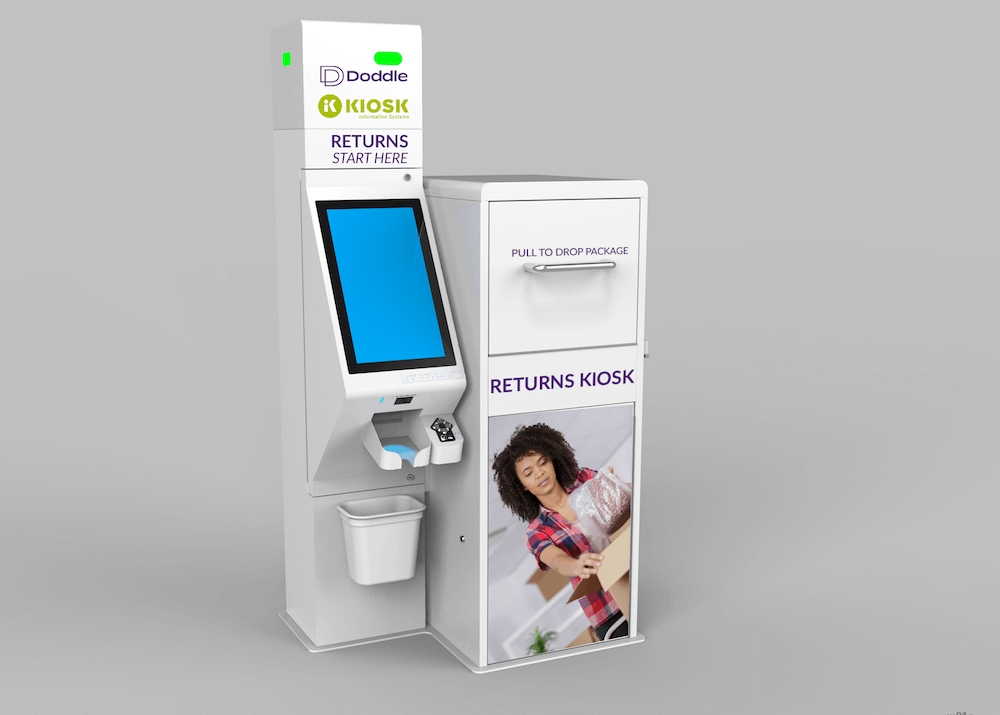 Retail Returns Kiosks
One of the most popular solutions shown by KIOSK at NRF 2023 was our retail returns kiosk, in partnership with Inmar Post Purchase Solutions. This innovative solution has already seen nationwide deployment, and is poised to revolutionize the retail industry with wider adoption.
Returning purchases can be a hassle for customers, especially when adding an extra layer of complication of returning online purchases in-store. The retail returns solution makes customer returns a streamlined package-free and label-free process so customers can quickly drop off items for return, and get on with their day.
Customers love the convenience of automated returns, and retailers benefit from deploying returns kiosks too. A returns kiosk can process many returns before needing attention from store employees, freeing up staff for other crucial tasks. And when customers return online purchases in store, they're likely to continue shopping and make an additional purchase.
Watch our video to see how the retail returns solution can benefit retailers and customers.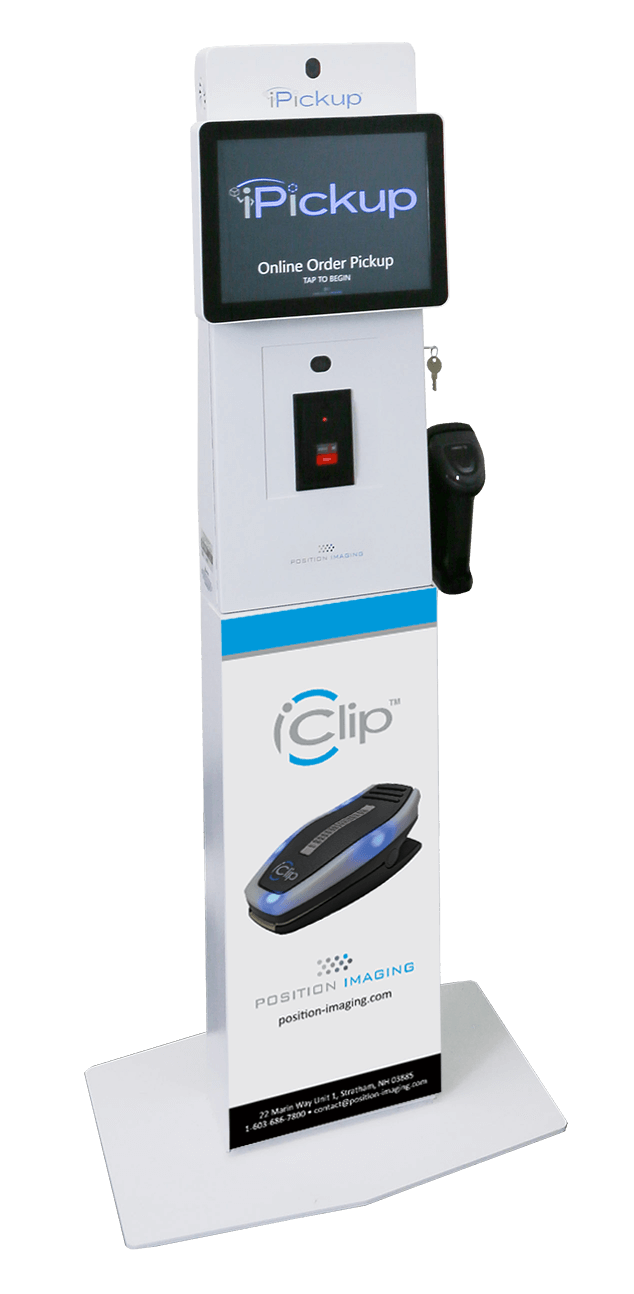 BOPIS Package Location
Buy online, pickup in store (BOPIS) options took off during the 2020 pandemic and the trend appears to be here to stay. It's easy to see why – BOPIS combines the convenience of online shopping with the instant gratification of shopping in store.
The iClip package location solution, in partnership with Position Imaging, makes BOPIS a totally automated process for the customer. Rather than having to wait for a store employee to retrieve the purchased item, the customer simply scans their confirmation QR code at the kiosk, and a clip lights up to direct the customer to the correct bag.
As BOPIS continues to grow in popularity, the iClip package location solution provides a seamless customer experience.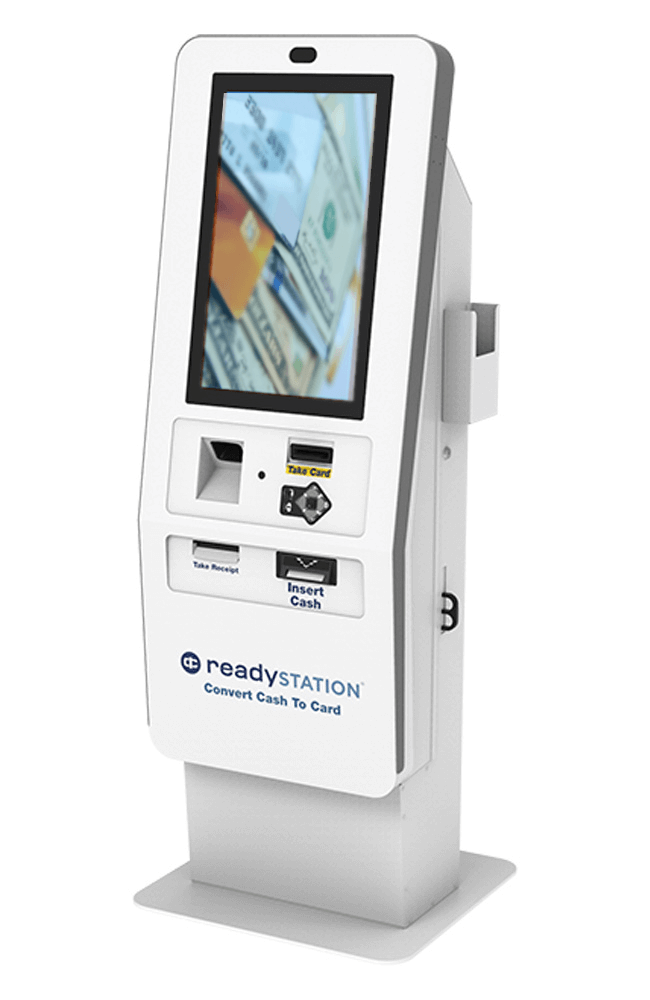 Cash to Card Solutions
Cash handling is expensive for business owners and prone to human error. Cash payments slow down transactions times, leading to longer wait times in checkout lines. More and more businesses are opting to eliminate cash transactions.
While digital payments are more popular than ever, a significant portion of the population either does not have access to a bank account, or simply prefers to use cash. A cash to card kiosk allows users to load cash onto a pre-paid card in a quick transaction, and makes it possible for retailers to go cash-free without losing customers.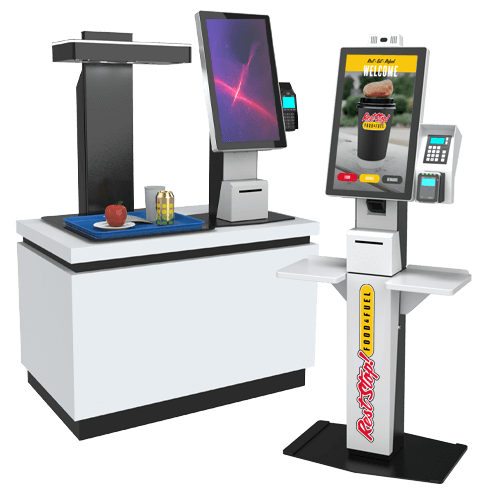 Computer Vision & Traditional Self Checkout
Self checkout was one of the first self-service technologies adopted in retail and continues to be one of the most popular. New technologies like computer-vision are bringing self checkout convenience to cafes, movie theaters, and other food-service locations where patrons purchase non-barcoded items.
To use a computer vision self-checkout terminal, customers simply place the items they are purchasing below the camera sensor. The computer vision technology recognizes the items, and the customer continues to check out as they would with a traditional self-checkout kiosk.
For locations that offer barcoded items, KIOSK has in-house hardware and software know-how to create traditional self-checkout kiosks for any industry.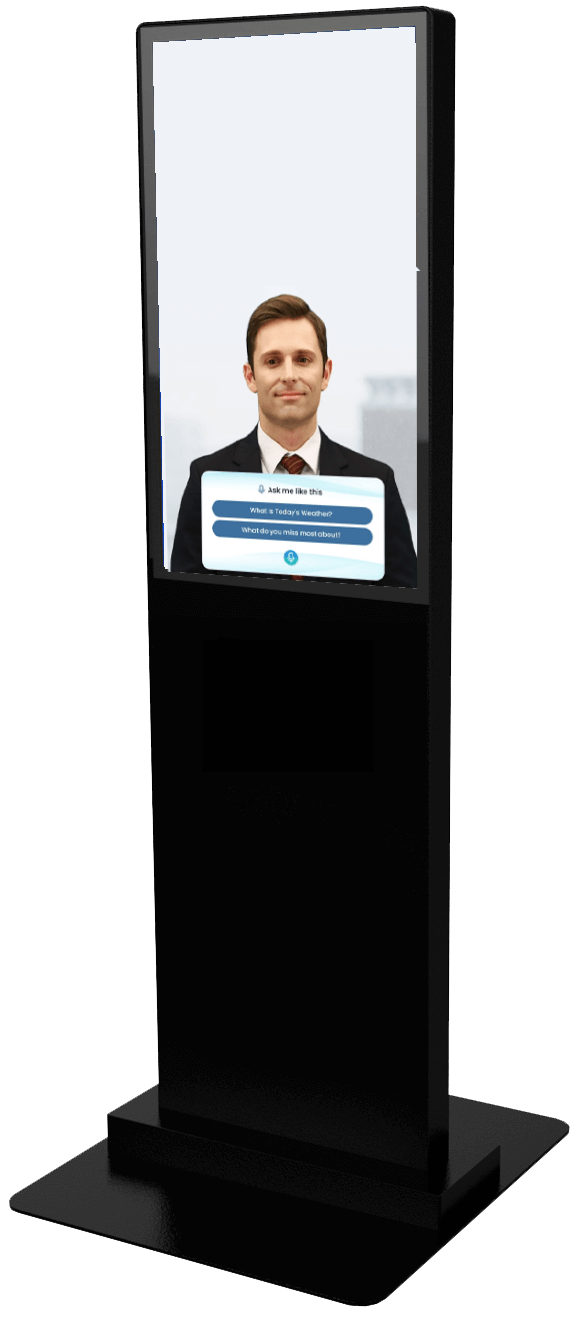 AI-Powered Assistants
This cutting edge technology uses "digital twins" that mimic movement and speech patterns of real people. AI-powered assistants have a wide range of applications in the retail industry and beyond. They can be used to place orders in quick service restaurants, work as a concierge in the front lobby of hotels, and answer questions in unattended retail concepts.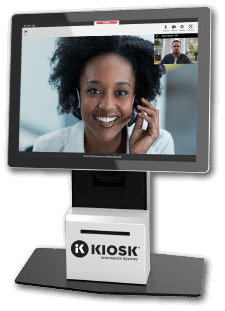 Virtual Hiring
Attracting and hiring labor in the retail industry continues to be a struggle in 2023. Virtual hiring kiosks make it possible for retailers to screen candidates as they apply. Potential new hires can apply for a job on the kiosk and speak to a recruiter in real-time, saving time and resources in the hiring process.