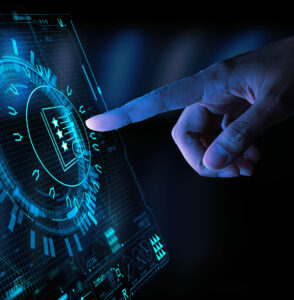 With more than 41 billion connected devices by 2027, security continues to top the list of business priorities. And as part of this IoT ecosystem, self-service automation like digital kiosks involves important security considerations to ensure a frictionless customer experience and protect assets. In partnership with OptConnect, KIOSK enables best in class and highly secure wireless connectivity for our digital kiosk solutions. To expand, OptConnect adds:
"Many kiosks provide self-service access to sensitive information, including personal details, financial accounts, and high-value equipment. This has led to a greater need for endpoint security for kiosks. In a kiosk environment, security is essential: there must be a method to identify a user accurately, prevent users from identity theft, and ensure that unauthorized persons are not able to access valuable or sensitive data, services, or goods. Additionally, kiosks now accept more forms of payment than ever before, requiring a secure connection for each payment method.
That is why managed cellular connectivity is the number one choice for kiosks. A managed cellular solution protects kiosks by providing:
A Secure Private Network. In an ever-growing world of technology, you'll need a device that is safe and versatile. A device with its own private network will protect your kiosk from ever having to share its network with anyone else. It will also prevent hackers from connecting to your Wi-Fi
24/7 Support. If at any point in time, you feel that your kiosk is compromised, you can reach out to customer support, which is offered 24/7 by few managed service providers. The support team should able to check the status of your device, check-in times, any suspicious activity, and more
Data Monitoring. Data monitoring provides insight and security for customer's devices that may be using more data than usual. This can help manage data consumption and can notify customers of potential issues before they get hit with huge overage bills they would have to pay if they were managing the device on their own"
While there are other options for wireless providers, ask yourself about the value of having proven security expertise – from the strongest carrier networks to secure private IP connections, 24/7/365 Customer Care Center and real-time monitoring / management – already part of your self-service kiosk solution. No guesswork. If you'd like more information, feel free to let us know.

Content contribution by TJ Carter of OptConnect with an excerpt from "Securing Kiosks with a Managed Connectivity Provider"
Edited by Anne Guenther, Global Partner Program Manager
KIOSK Information Systems