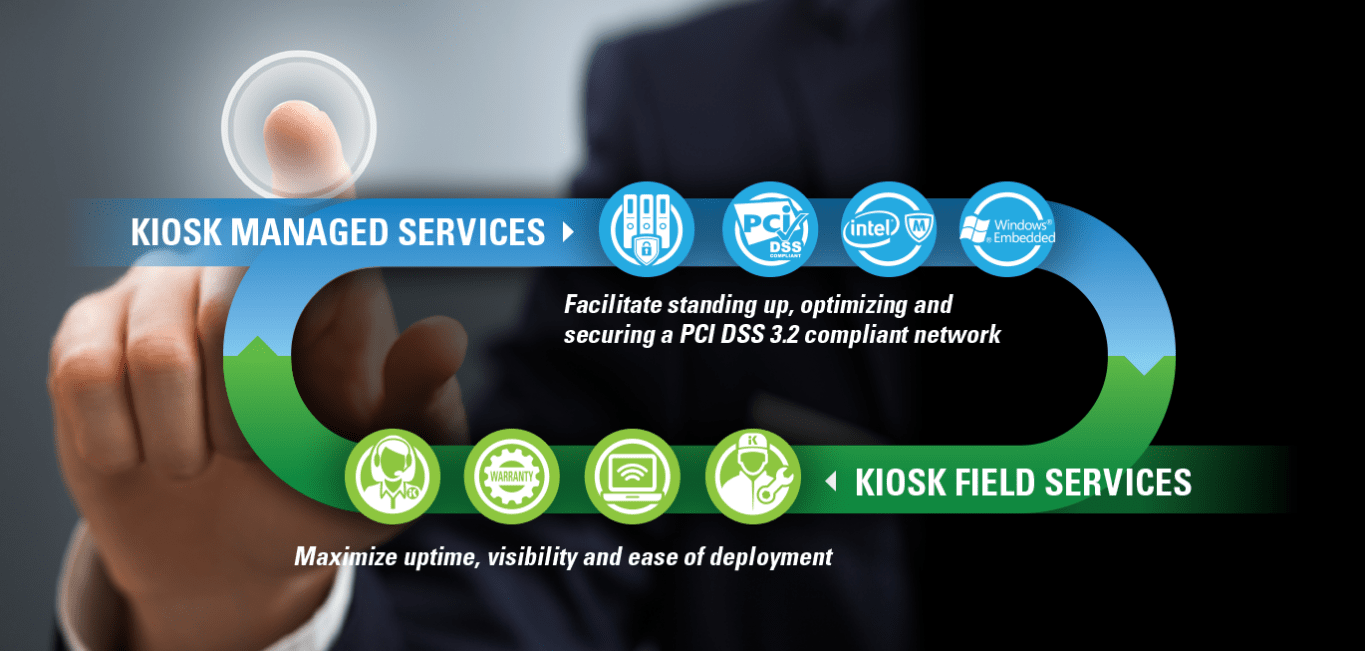 Complete Solution Services
Kiosk Hosting Services
KIOSK's IT Professionals are frequently contracted as an extension of our client's IT departments to provide expert set-up of a secure and optimized kiosk server environment. KIOSK utilizes Amazon Web Services (AWS) as the hosting provider, ensuring the network leverages best practices for both security and availability standards. Specifically, KIOSK (AWS) hosting services provide:
99.95% Up-time Service Level Agreement (SLA)
Fully compliant Security Assurance Programs (right)
Reliable elastic fail-over performance
Complete disaster recovery capability
Appropriate load-balancing provisions
Dedicated or shared server environment options, based on client need
KIOSK works closely with our client's IT Department to facilitate client-specific PCI security guidelines. This relieves in-house IT expenses tied to equipment and resources required to stand up secure hosting of a self-service network.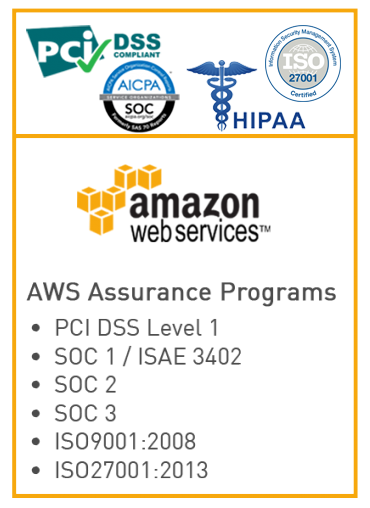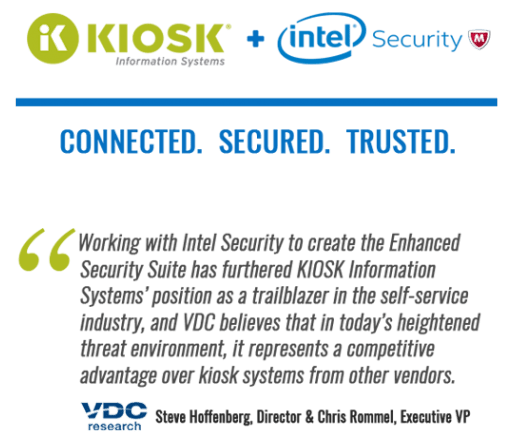 Kiosk Security Management
Intel Security and KIOSK have created The Enhanced Security Suite, providing a self-service bundle of embedded security technologies designed to facilitate PCI DSS 3.2 compliance on a kiosk platform. Features of the Security Suite at a glance:
Prevents unauthorized access by applications and code, making devices malware and tamper-resistant.
Ensures only authorized software is permitted to execute (dynamic whitelisting).
Complies with security standards, such as PCI-DSS, HIPAA, and other key industry mandates.
Controls support costs, patching updates, system downtime, and ease of management over device lifecycle.
Minimizes performance impact with a low-overhead solution (marginal use of CPU resources).
Along with expert configuration of security software, KIOSK IT Professionals can provide ownership of key PCI Responsibility Matrix items, PCI compliance audit reporting support, and penetration test assistance. Please see solution briefs (right) for specifics, or contact KIOSK for a Managed Services quote.
Kiosk Monitoring Services
Managed Services can include contracting KIOSK to be the owner of your Remote Monitoring and resolution activities. This strategic path puts KIOSK's Technical Support Team in charge of alerts and real-time resolution. The benefits of this service are three-fold:
Reduces down-time and field service expense by sending alerts directly to KIOSK hardware, software, and Managed Service experts. This facilitates real-time resolution of error states, often before they are noticed by clients and customers.
Provides detailed error status (connectivity, application performance, and component status), enabling KIOSK technicians to "cut to the chase" on physical resolution. Meaning – immediate trouble-shooting is implemented with the deployment site, and parts / technician shipments are put in motion when needed (and contracted).
Leverages the cost efficiency of on-demand KIOSK experts, vs. introducing overhead expense tied to internal training, management, and reporting.
Contact KIOSK for a turnkey Monitoring Service quote.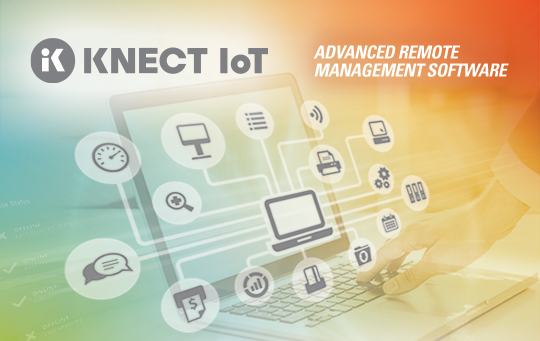 Kiosk Operating System (OS) Management
As part of a complete-solution Managed Services plan, KIOSK IT Professionals can be contracted to create a custom OS for both the production PC and Server. Because PCs don't ship from the factory with an optimized OS, clients often contract KIOSK to configure the master production image.
This service consists of knowledgeable and trained IT Specialists who work with clients to implement:
Removal of unwanted features or applications on the factory OS to maximize security and storage
Loading of master application files
Loading of security and database files, as defined by client's security policies
Full QA testing of OS prior to production authorization
Server storage for controlled replication
This service ensures each kiosk is secured and tested for "plug-and-play" functionality before shipping from the factory.
Kiosk Image Management
Most clients who contract master OS Build Services simultaneously elect to have KIOSK manage subsequent image loading and management. This ensures that every kiosk exits our factory with the correct master image. Factory control is far simpler and more cost-effective than self-driven field updates.
This service consists of knowledgeable and trained IT Specialists who work with clients to implement::
Update of golden master image
Removal / archival of older revision images, protecting them from production environment
Re-capturing image into pristine production state
Testing / QA for intended operation state verification
Re-deploying master images
KIOSK universally recommends this as a factory service for maximized quality, process control, and risk management (our responsibility and solution liability to fully own it).