Custom Kiosk Design
With over 25 years dedicated to customized design and integration, KIOSK has earned the reputation as The World's Leader in Custom Design. At KIOSK, steep customization is an ongoing daily demand. To accommodate this high demand, we've steadily expanded Technical Teams to surround every key project aspect with parallel development experts, greatly simplifying and accelerating our customer's path to market.
The unique appeal of working with KIOSK is two-fold:
Agile and unrestrained solution design, completely eliminating "One Size Fits All" constraints.
Top Talent Team Members orchestrating all project development tracks:
Custom enclosure and software design
Expert integration and manufacturing
Advanced Program Management over product life cycle
Remote Management and Field Services
For over 25 years, our capabilities have been exercised and proven across a deep variety of vertical markets, building an unparalleled experience base for our customers to tap into.
While most clients have general kiosk design ideas and preferences, there is no need to know how to design a kiosk. As diverse kiosk makers for over 17 verticals, we will consult with you on how to build your own kiosk elements into a design that meets your aesthetic and functional needs. Further, we can recommend components and features that help you meet the intended custom kiosk price range for hardware and support services. In short, we'll make it easy for your company to hit your custom mark.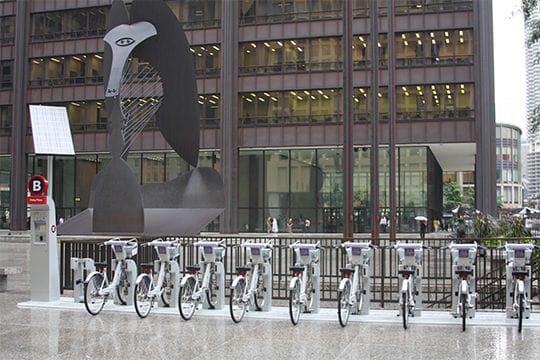 Frost & Sullivan's competitive analysis shows KIOSK is one of the few companies to offer a complete turnkey solution encompassing hardware and software custom design, turnkey preparation, installation and field services, and network maintenance over the life of the project.
Custom Gallery
Click to Enlarge or Learn More
Outdoor Kiosk Solutions
When deploying a fully outdoor kiosk, it's essential to start by leveraging the expertise of an experienced supplier. KIOSK has created hundreds of the industry's most widely recognized outdoor solutions for transportation and parking companies, theaters, amusement parks, stadiums and resorts. Disney, AMC Theaters, Ticketmaster & Tickets.com (Major League Baseball), and Regal Cinemas are among our many successful outdoor clients.
Special considerations to improve your design include:
Design for the Elements: Outdoor units are designed with watertight seams and insulated inner walls to protect internal components. KIOSK provides the appropriate NEMA rating (related to the severity of weather exposure); rugged outdoor component choices, HVAC / shelter recommendations, and CE and UL testing.
Robust Materials: Using metal tests and historical data, KIOSK engineers have determined three metal treatment options, based on the customer's aesthetic, structural, and cost objectives. KIOSK recommends the best enclosure treatment and finish to meet maximum corrosion resistance based on placement intent (i.e. – fully exposed vs. in a shelter).
Geographic-specific Environmental Conditions: KIOSK's engineers factor in environmental challenges (natural sunlight, humidity & precipitation levels, temperature ranges, etc.) to optimize operation.
Heating and Cooling: Integrating the correct HVAC unit maintains optimal temperature and humidity levels for peak reliability of the full component mix.
Display Choice: Hi Brite LCDs eliminate "sunlight washout" for outdoor screen readability (touch screens available).
Solar Power Source.
Outdoor Installation: Expert, turnkey services address the extensive requirements that ensure seamless outdoor performance.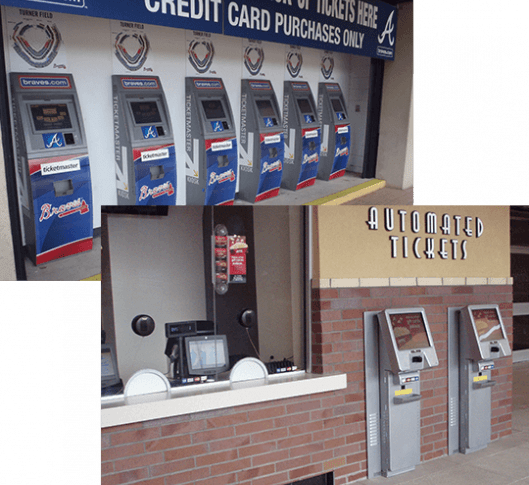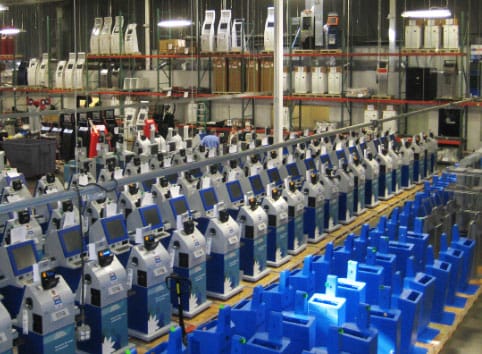 Custom OEM Services
KIOSK's proven experience in custom solution design and cost-effective hardware manufacturing has positioned us as the preferred OEM contractor for many of the top technology companies and brands entering the self-service arena. We realize that every kiosk project starts with prototyping and a series of small manufacturing runs – those small runs that most manufacturers would rather not take on.
KIOSK's specialized OEM services provide competitive and responsive manufacturing that caters to both ends of the volume spectrum on a daily basis.
OEM Solution Design and Manufacturing represents the lion's share of KIOSK's business and has led to a complete line of great turnkey project services – all in one location under one roof.
Please pick and choose just what you need from the OEM Services below:
Complete OEM Services:
Engineering Design (enclosures, custom controller boards)
Application Development
Contract Manufacturing
Remote Monitoring
Consulting & Program Management
Site Prep and Install
Integration & Testing
Field Service & Support
Please contact us if you have any questions or comments, want more information on our products, systems, and services: sales@kiosk.eu.