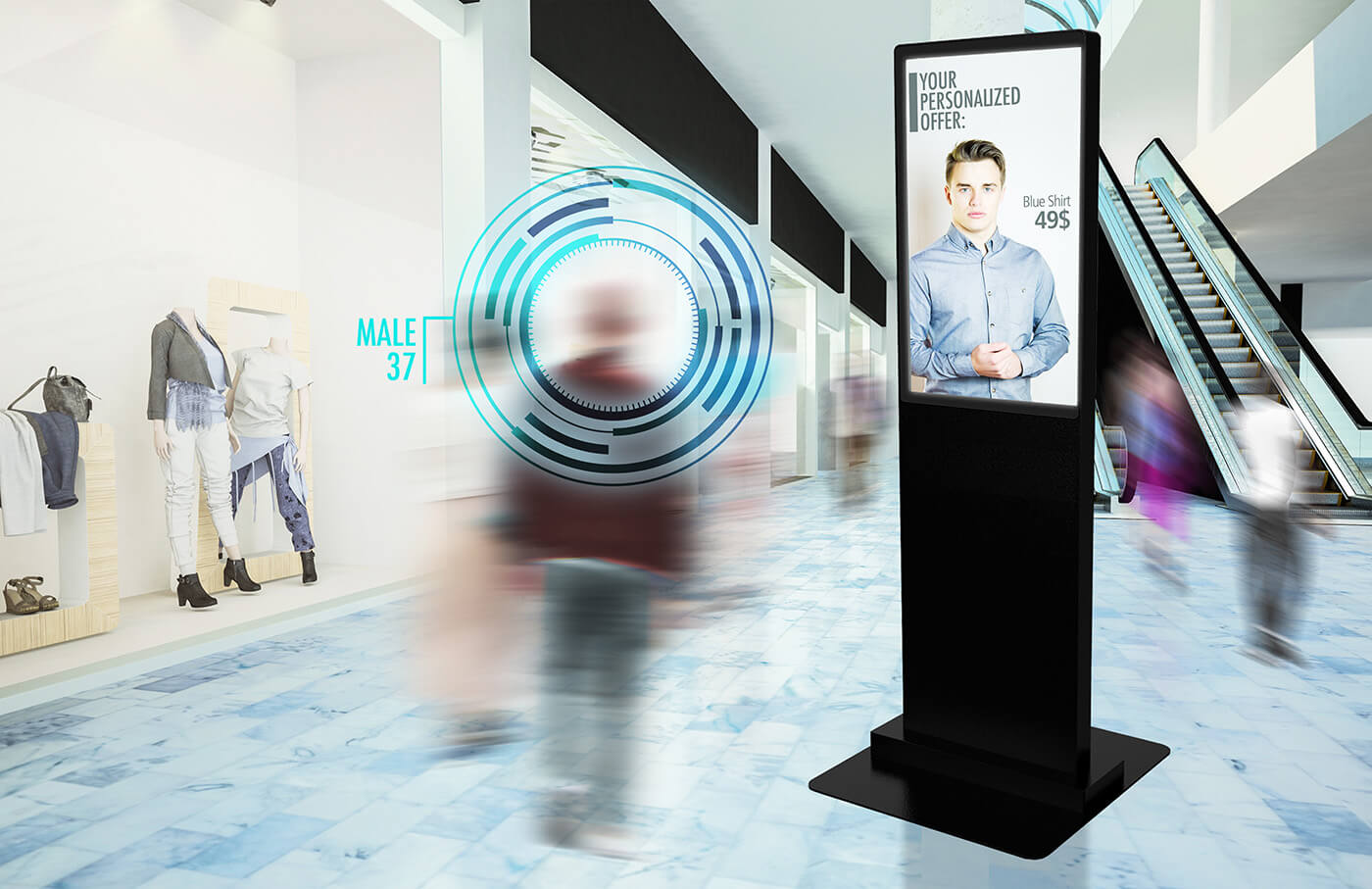 Applications
Interactive Digital Signage Kiosks
Drive customer engagement and sales conversions with interactive, smart digital signage that leverages AI and data to personalize content.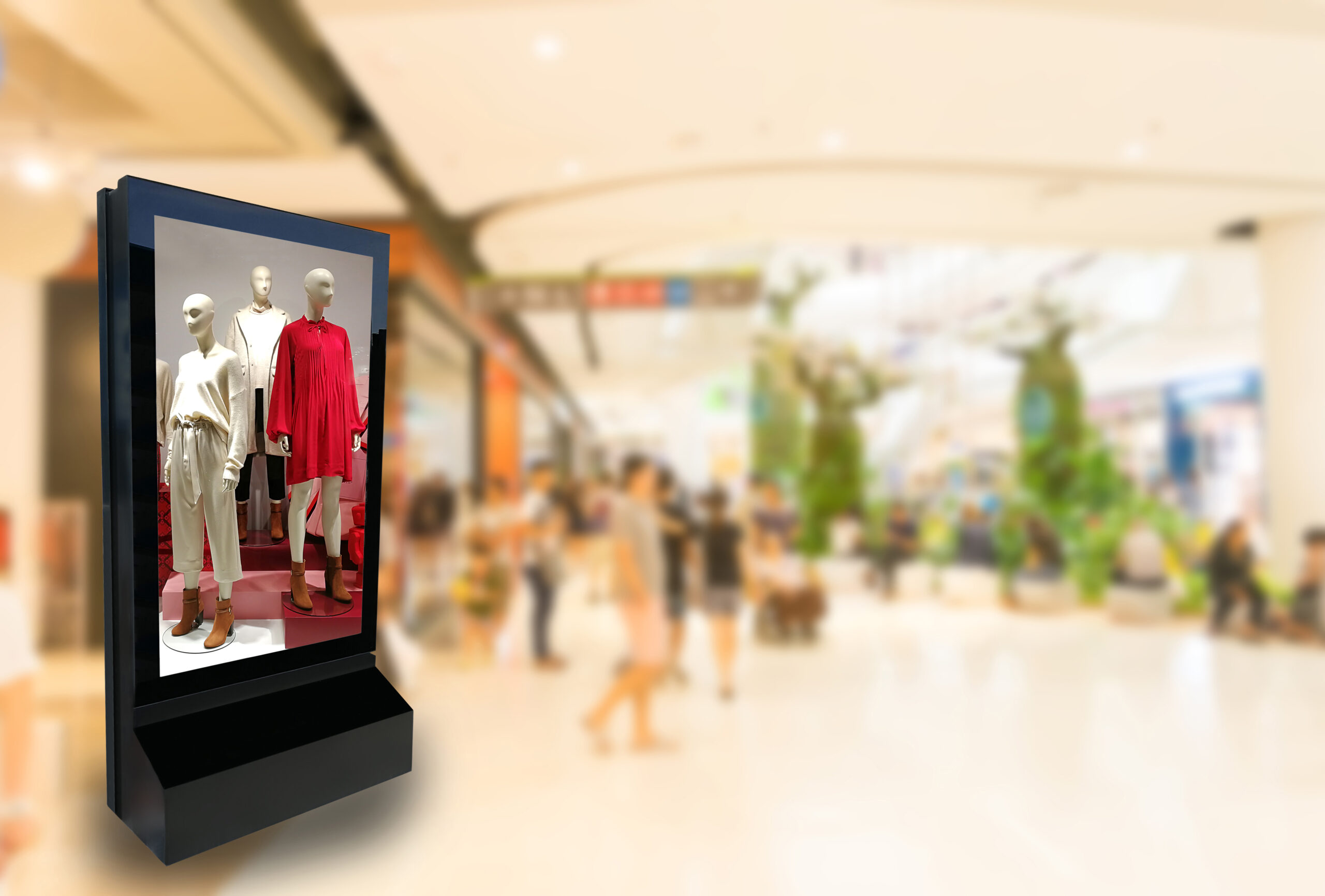 Digital Signage Kiosk Solutions Overview
Dynamic digital signage is reshaping the way industries ranging from retail to health care to government services interact with consumers. In a retail operation, a smart display can show relevant content as a shopper is perusing a digital catalog via an interactive kiosk. In a health care facility, patients can check-in using a digital kiosk while the digital signage display shows a map to the doctor's office and related services. In a government facility, residents can apply for permits, fill out forms, or accomplish a host of other tasks on the touchscreen while the display enhances the experience.
Attributes of Digital Signage Kiosks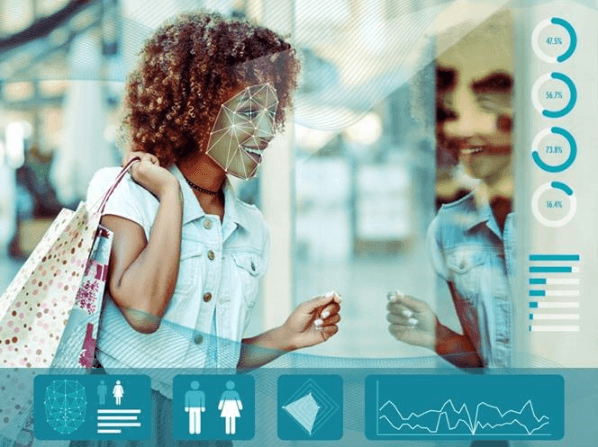 Value Drivers
By leveraging artificial intelligence, interactive digital signage can help improve sales by delivering targeted content based on the kiosk user's interactions. Studies indicate that companies see an average 20% increase in sales when using personalized experiences, while 80% of shoppers say they are more likely to buy from a retailer that offers personalized experiences. And 77% of shoppers have paid more for products from a brand that provides a personalized experience.
63% of consumers say that digital signage is an attention grabber
Digital signage has a 47% effectiveness on brand awareness
Digital displays can increase purchase amounts by more than 29%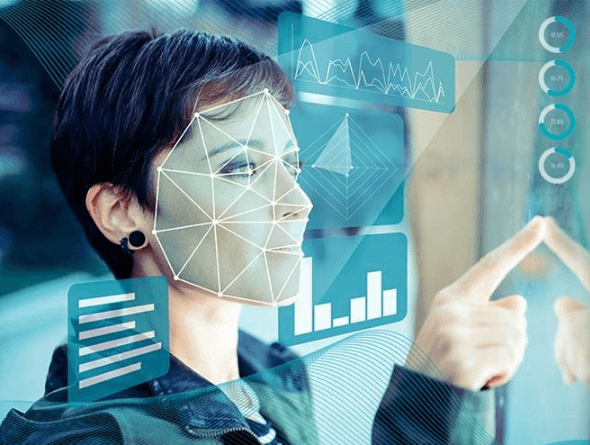 Product Features
Interactive digital signage kiosks are a technology staple for displaying relevant and timely information to engage customers. AI-enabled signage allows operators to interact with customers at a deeper level, providing personalized ad content to drive product conversions and higher average sales orders. Deployers maximize the return on their signage investment and enhance today's omnichannel shopping experience.
Digital signage kiosk features include:
Interactive touchscreens of varying sizes
Support for multiple languages
A cloud-based CMS for content management
Audience analytics to help make smarter ad content decisions
Consistent branding across several digital signage locations or groupings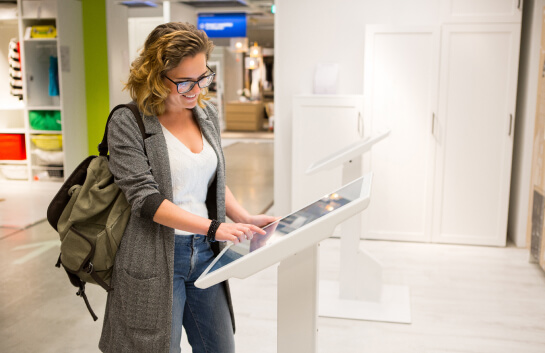 Market Applications
Solutions for any industry
No matter the market, Kiosk applications enables digital transformation through automation platforms that are easy to use, adaptable and supported by end-to-end Managed Services using IoT real-time monitoring. Whether you need a solution for self check-in, automated returns, video conferencing or ticketing, KIOSK has a solution that transforms the customer experience.
Digital & Smart Signage Kiosk Downloads
Find a digital signage solution that saves time, money, & stress.