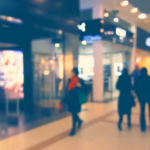 Markets
Retail Kiosks
Retail Kiosk Solutions for Automation, Payment, Bitcoin, Smart Signage, and Sales Engagement Solutions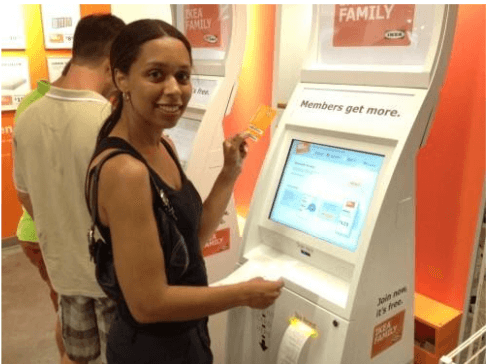 Retail Kiosk Solutions
Throughout KIOSK's 28 years as a retail kiosk manufacturer, we have worked with many of the industries' best retail partners. Store kiosk solutions range from innovative integrated returns platforms – to bill pay, loyalty, smart signage, and endless aisle solutions. No matter the business challenge, KIOSK has a retail kiosk for sale that will help returns automation.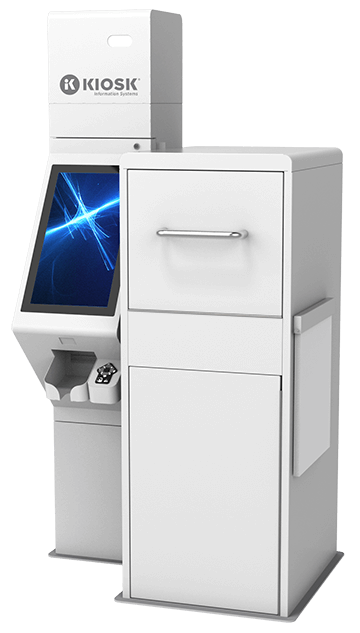 Returns Automation
In-Store Returns Drives In-Store Traffic and Customer Convenience
With Doddle, KIOSK's expert Partner in retail returns, retailers can provide the ultimate convenience in online returns while driving in-store foot traffic.
"61% of Americans prefer to return goods in-store" according to UPS research, yet retailers who offer in-store returns generally have not adapted specifically for this customer journey – resulting in frustrated customers and long lines. An in-store kiosk returns solution is designed for the in-store returns process with ease of use and convenience enabling customers to skip the line at the service desk and spend more time browsing. In fact, when making an in-store return, 70% purchase an additional item, compared to only 42% who make a new purchase while processing an online return. 
And for returns stockpiling, transaction automation can help get inventory back on the shelves. Ecommerce purchases are 3 times as likely to be returned compared to an in-store purchase. Given that estimated return rates are 25% vs. just 8% from in-store purchases, retailers who leverage transaction automation may eliminate returns stockpiling and inventory bottlenecks while providing a valuable customer experience. 
Kiosks for Returns
Bill Payment / Money Wire Transfer
In-store Payment and Transfer Staging Services
KIOSK works with premier Telecom, Cable, and Money Transfer providers to facilitate payments around the world. Bill payment kiosks in retail stores boast a variety of benefits, including convenience for cash-preferred customers, a solution for labor shortages, and 24 x 7 x 365 bill payment options. KIOSK's Standard Bill Payment (SBP) platform provides licensable code modules and supports transactions, authentication, licensing, remote monitoring and a hardware provider layer.
Benefits for the customer include:
Total payment flexibility
Real-time confirmation for last minute payments
Proactive financial management (avoid late fees, service interrupt, reconnect fees)
Multilingual user interface
Faster service, extended hours
Retailer benefits include:
Cost effective delivery of repetitive transactions (cash, credit, debit, check)
Lower staffing / overhead costs (reduced headcount / redirected staff productivity)
Faster revenue recognition
Improved customer satisfaction (inclusive of under-banked customers)
Secure EMV / NFC / PCI DSS compliant transactions
KIOSK partners with MoneyGram to enhance the customer experience while increasing operational efficiencies. Built for flexibility, reliability and supportability, these kiosks are user friendly, ADA compliant and can help drive footfall to your retail location. Consumers enjoy a user-friendly interface while eliminating the need to wait for an associate for assistance. Retailers will see a reduction of labor demands, helping to mitigate labor shortage issues while increasing in-store traffic.
Money Transfer benefits for the consumer include:
User-friendly interface
Eliminates the need to wait for an associate for assistance
Retailer benefits include:
Reduction of labor demands, allowing employees to focus on other tasks

Mitigates labor shortage issues

Increases in-store traffic
Bill Payment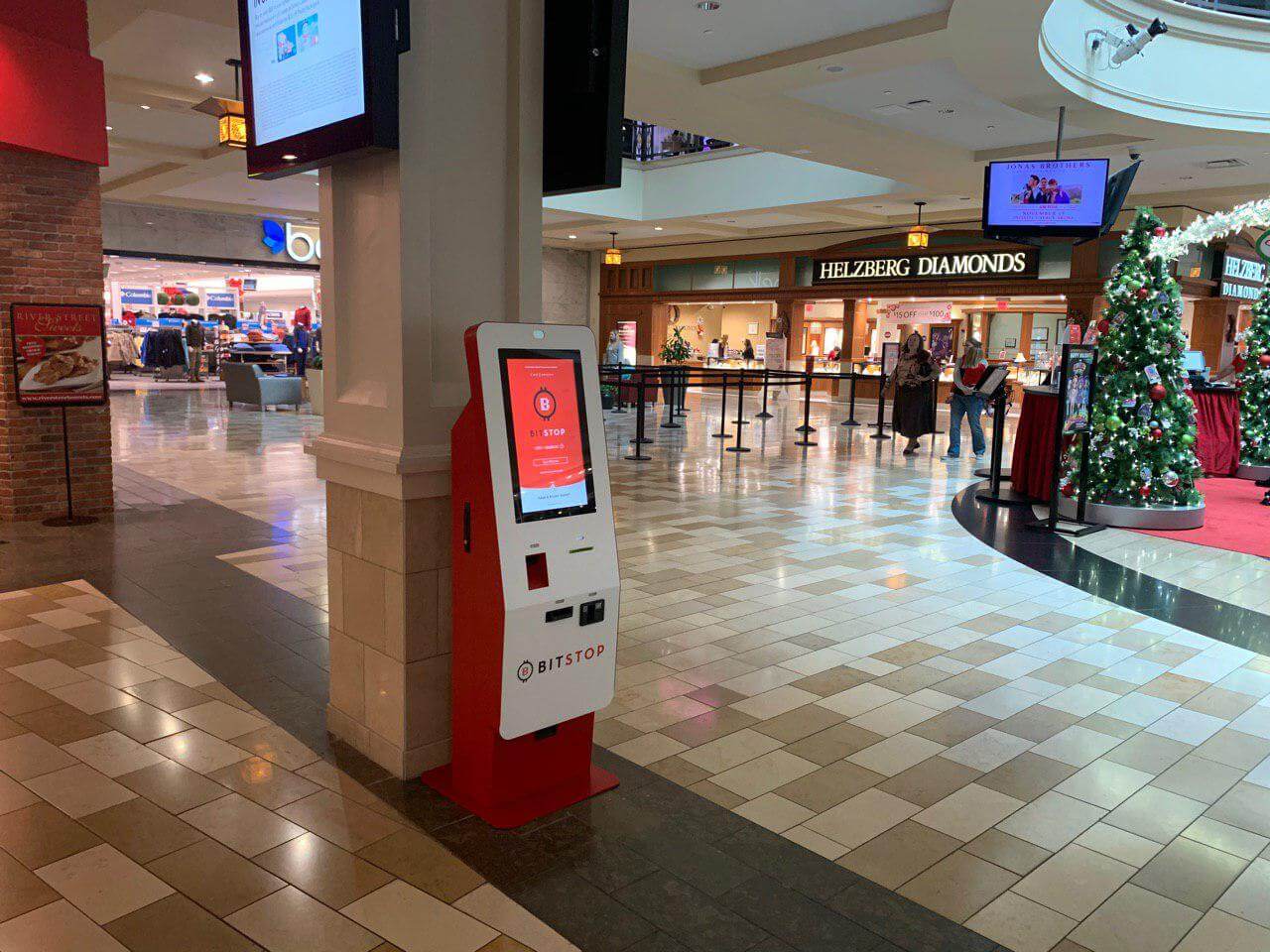 Bitcoin / Revenue Share
Explosive Growth Category for In-Store Revenue Sharing
Kiosks for buying and selling cryptocurrency are becoming more mainstream with economic changes.
Bitcoin ATMs (BTMs)are superior to buying cryptocurrency online in that they allow for instant settlement and in the case of a sale, provide cash in hand immediately. Introducing a Bitcoin ATM to your retail space is a great way to increase foot traffic and create an additional revenue stream.  
Bitcoin ATMs are similar in the way that they operate to traditional ATMs; BTMs accept cash for instant cryptocurrency purchases and some models dispense cash from instant sales. Consumers have been comfortable with this self-service model of conducting financial business, which means they are more willing to adapt this model for cryptocurrency purchases.  
One of the hurdles that operators face in the world of BTMs is ease of software integration with BTM hardware. KIOSK has extensive experience with financial services platforms, including many successful high-volume deployments nationwide. Adopting several best practices to simplifying BTM deployment and operation, KIOSK's modular approach to hardware / software integration accelerates development time and reduces deployment costs.  
Bitcoin ATM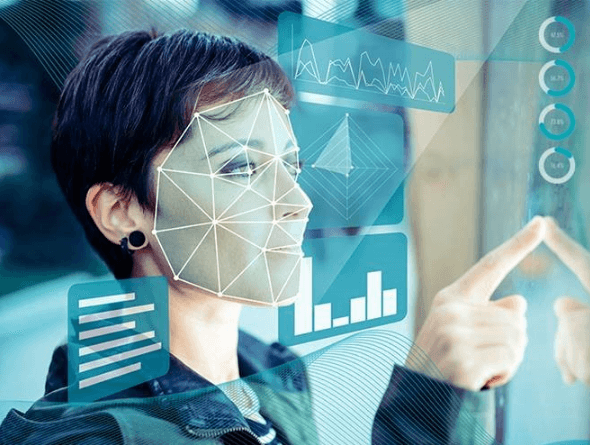 Digital / Smart Signage
Insights and Engagement Opportunities are an opportunity with facial recognition software.
Drive customer engagement and convert sales with an interactive, smart digital sign. According to studies, retailers see an 20% average increase in sales when using a personalized experience. And since 77% of shoppers have paid more for products when given a personalized experience, a digital sign can increase profitability.   
KIOSK offers many digital sign options to best fit your retail business. With a variety of different interactive touchscreen sizes, support for multiple languages, a cloud-based content management system, audience analytics and the ability to deliver a consistent branding experience across multiple locations, we have a solution for you.  
Digital Signage & Smart Signage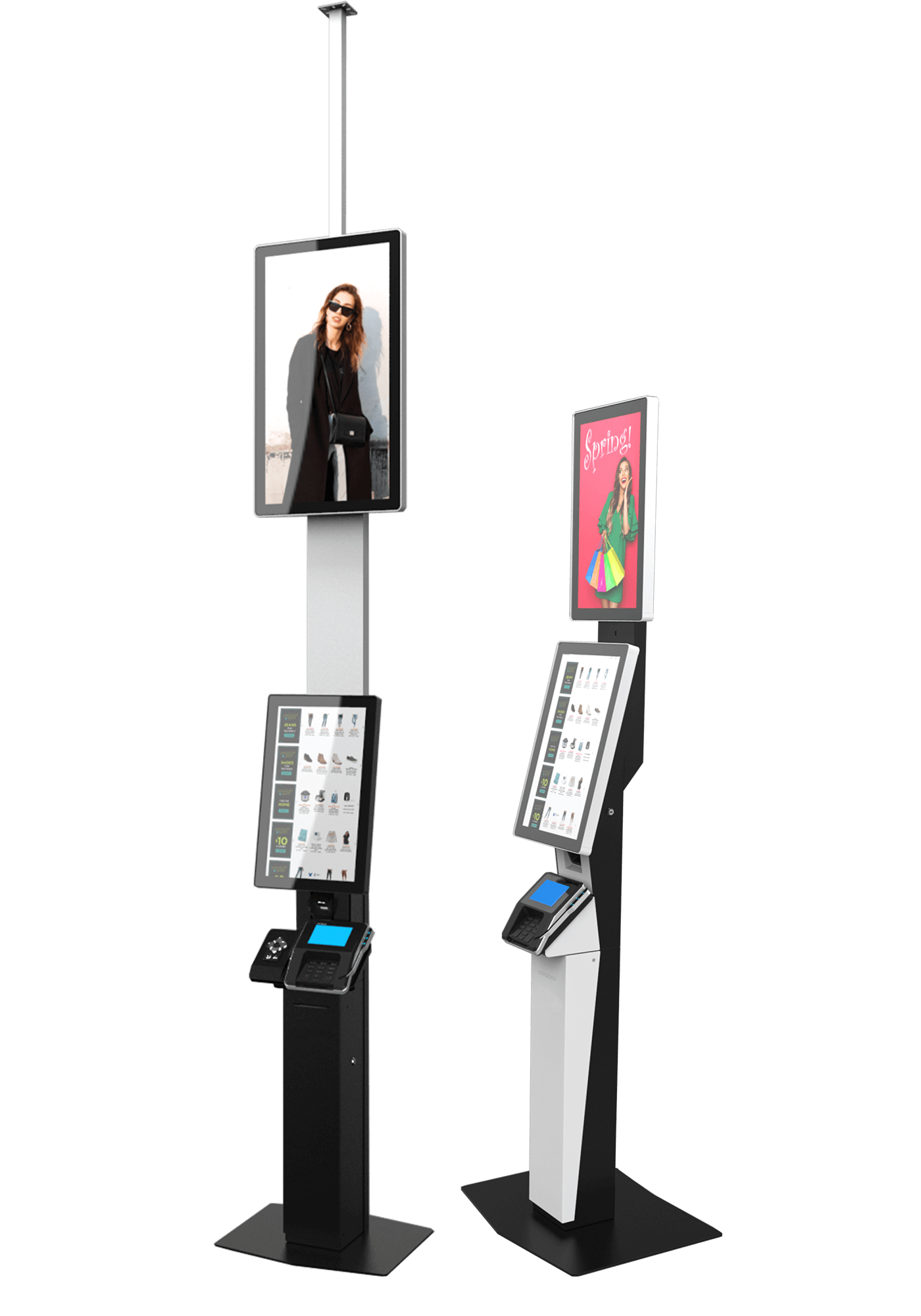 Endless Aisle
Bridging in-store and virtual online inventories helps speed customer delivery and alleviate supply chain strains
Losing a sale due to lack of inventory can be frustrating for a retailer. With endless aisle shopping kiosks, you never have to worry about not having the right items in stock to meet your customer's needs. Customers enjoy all of the benefits of having a retail expert on hand to help guide the buying process while selecting their purchase online and having the item shipped to your store or directly to their home.  
An endless aisle kiosk can be a great way to make online ordering available to those who may not be comfortable with making purchases online on their own, allowing retailers to serve demographics that may not otherwise shop at their store.  
Endless Aisle
Retail Clients We've Served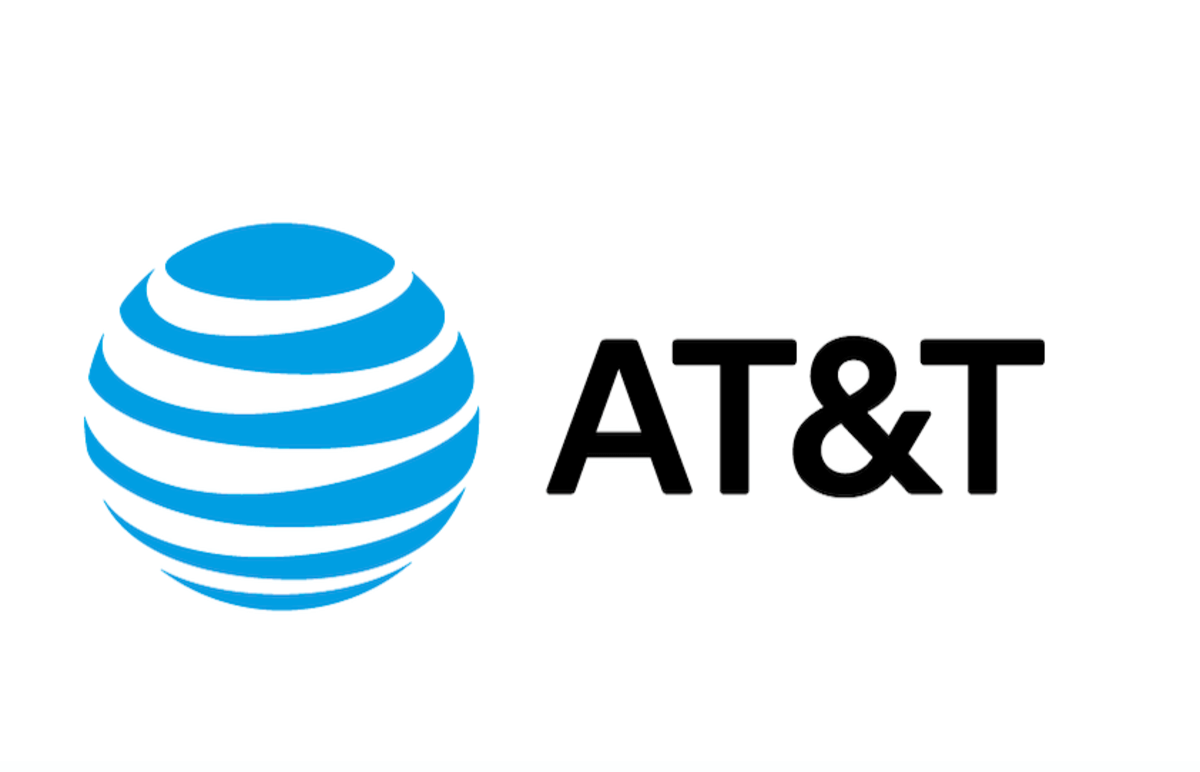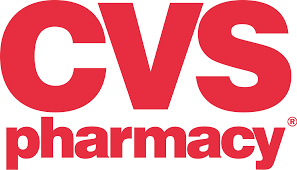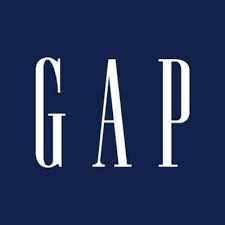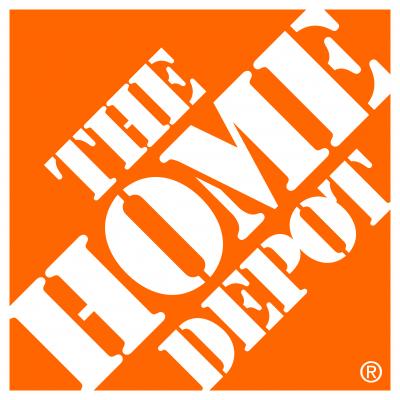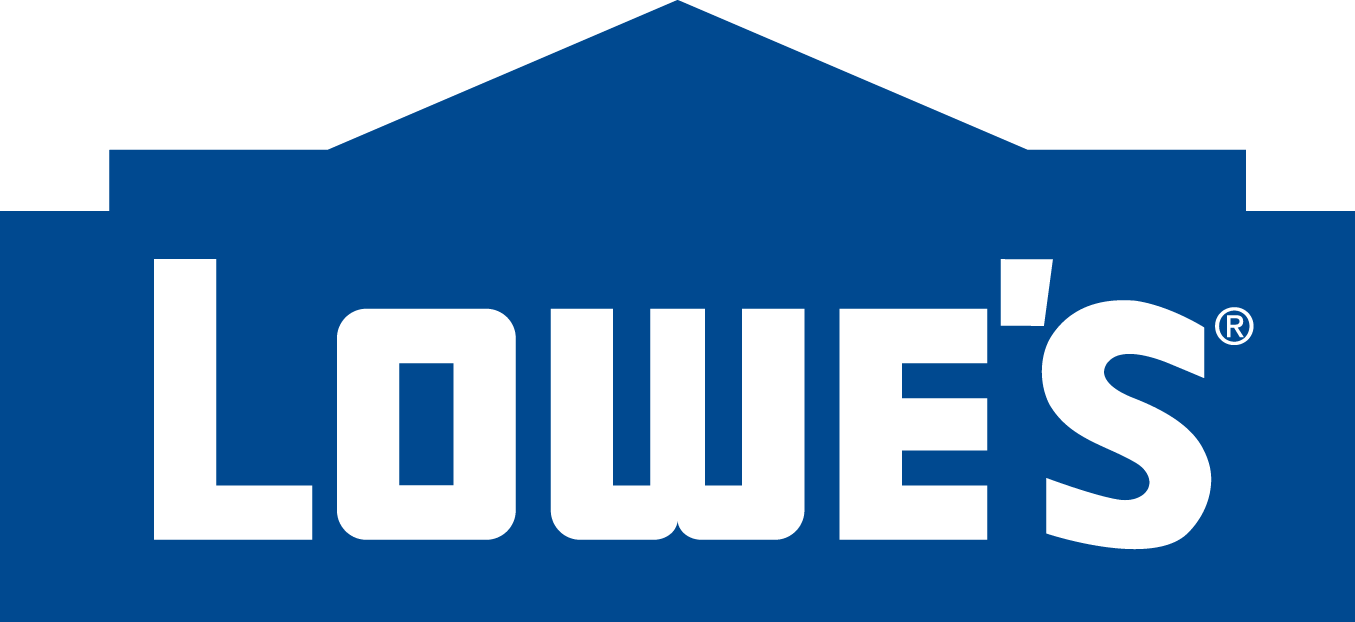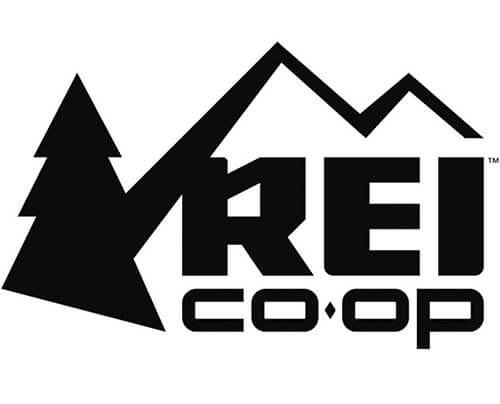 Let's talk about your Retail Solution needs