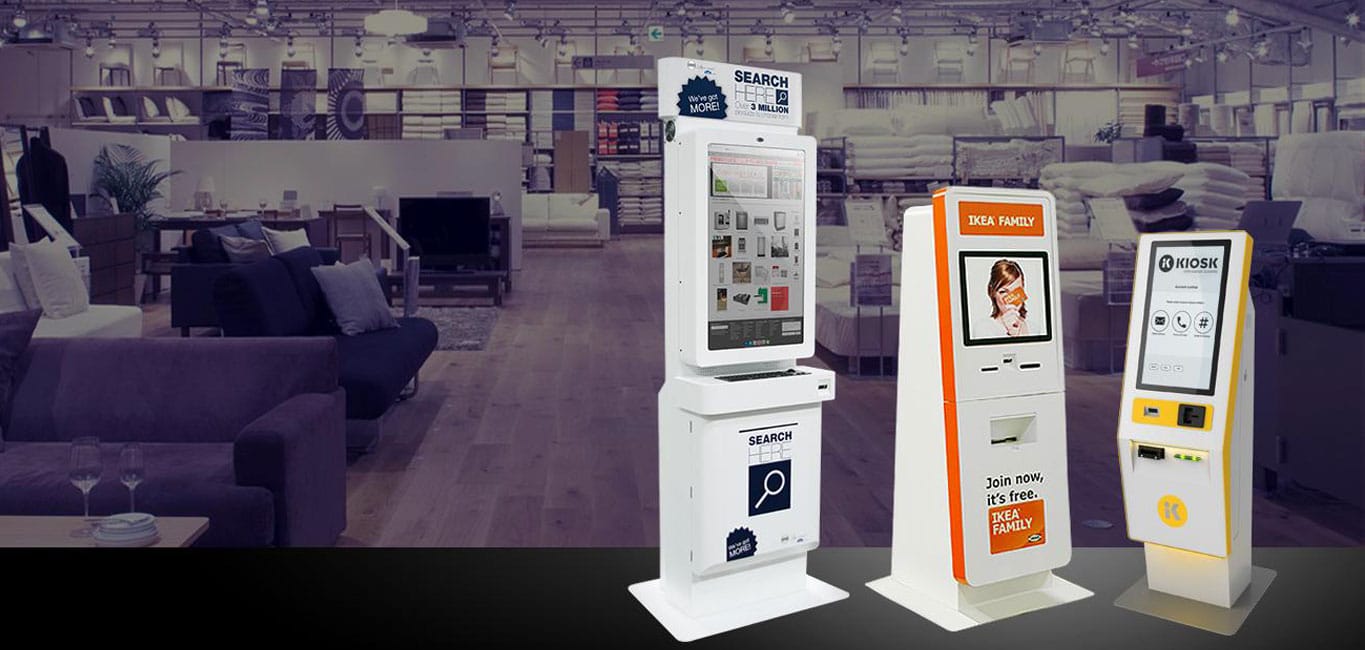 Retail Kiosks
Full Range of Endless Aisle & In-Store Self-Service Solutions
Self-Service Returns
Retailers are feeling the effects of changes in the marketplace. In order to grow and keep customers coming back, retailers must get creative. With the growth of e-commerce, margins from online purchases are narrowing and the rate of returns is growing. KIOSK Information Systems has partnered with Doddle, a custom platform for improving the returns customer experience to meet the needs of retailers. Following are just a few of the problems facing brick and mortar shops:
The growth of e-commerce leads to an increase in returns
E-commerce is leading to reduced margins for retailers
To gain back lost margins, retailers are seeing the need to drive customers back into brick and mortar stores
There is a high demand for personalized Customer Experience (CX) and a need to bridge digital and in-store retail experienceed to human to human interaction)
Retailers are looking to invigorate brick & mortar by leading customers back into stores and offering a self-service option to meet customers' needs.
What if you could bring digital customers into the store while also improving customer experience?
62% of consumers
are more likely to shop online if they can return an item in-store
92% of shoppers
will buy something again if returns are easy
61% of shoppers
want to return online purchases in-store
Contact Us For More Details

Together, KIOSK and Doddle are Revolutionizing Returns
Retailer Benefits
Drive digital customers into the store while reducing lines
Free up staff to serve and sell
Convert Returns into a positive Customer Experience and strengthen retention
Customer Benefits
Allow customers to skip the line at customer service
Speed up returns process
Easy to use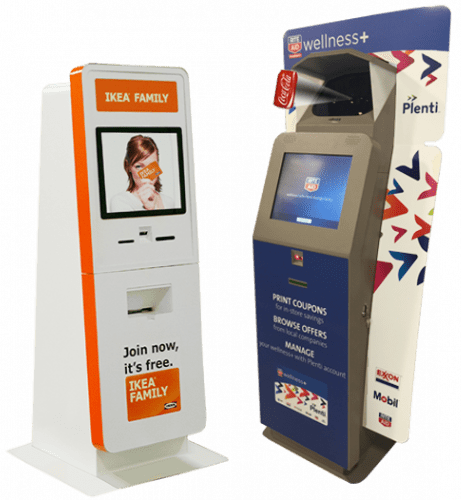 Loyalty Kiosks
Acquire and Retain Loyal Customers
Per the Journal of Consumer Marketing, loyalty program members visit a business twice as often and increase spending by a factor of four (on average). Kiosk automation of loyalty enrollment influences in-store buying behaviors while keeping labor costs minimized. Loyalty programs facilitate:
Increased customer spending through targeted merchandise promotions, complementary item cross-sell suggestions, and presentation of high-margin items.
Easy collection of accurate long-term customer data, providing valuable communication and feedback tools. Programs provide actionable data to anticipate, measure, and reward individual buying behaviors.
Convenient in-store customer sign up, delivering timely coupon incentives; targeted notices of upcoming promotions, sales, and events.
Engaging customers in a loyalty program makes smart business sense for retailers committed to serving their customers and achieving revenue goals. Modular KIOSK applications can be layered to support compatible application functionality for even better ROI.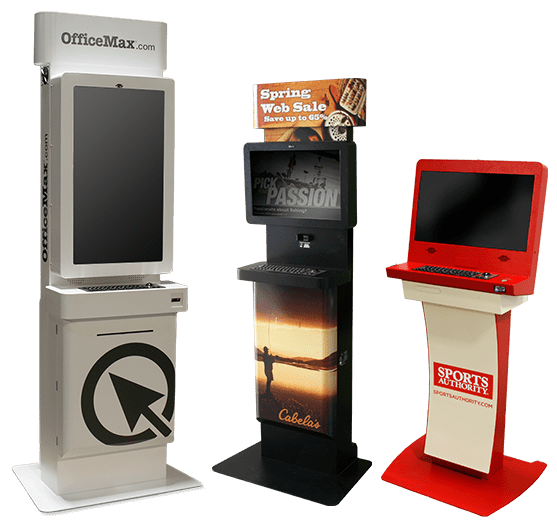 Contact Us to Learn More
Endless Aisle Kiosks
Endless Aisle applications provide deep virtual inventory options for customers, while expanding store revenues for Retailers. The sales platform provides invaluable tools to boost both customer service and store profits.
Kiosks provide virtually limitless inventory SKU selection, providing a better customer experience and in-store close ratio.
Virtual product presentation cuts inventory carrying costs and steep "brick and mortar" expansion expenses.
Facilitates presentation of oversized / specialty order items, and out-of-stock inventory.
Provides Sales Associates with guided selling tools and access to rich libraries of product specs, video, and the best resources to maximize their effectiveness.
Enables customers to independently check inventory status, pricing, product information or place orders (store or home delivery).
On average, KIOSK Endless Aisle Deployers report a 1-3% boost in overall store revenues; a higher conversion rates on big ticket items, and up to a 35% lift in secondary purchases when picking up ship-to-store orders.
Solution platforms can readily support compatible KIOSK application functionality (loyalty enrollment, targeted promotions, mobile coupon'ing) for enhanced ROI.
Bill Payment Kiosks
Reduce Transaction Costs and Increase Efficiency
KIOSK's has extensive bill payment platform design choices and full feature bill payment software that can be easily customized for any automated payment environment. With over 10,000 units in the field (AT&T, Verizon, TIO…), KIOSK has an impressive track record with in-store reliability and mission-critical field service performance, supporting millions of transactions / month.
In-Store Bill Payment Offers the Following Deployer Benefits
Improved and automated services to un-banked and cash-preferred clients (multilingual options). Secure, encrypted debit / credit, and cash options.
Increased sales productivity of store associates, driving higher per-store daily sales.
Reduced transaction costs, accelerating ROI with each payment.
Bill payment transactions facilitated in less than two minutes, improving service efficiency and revenue recognition rates.
Reduced human error and reconciliation costs, for increased accuracy and higher throughput.
Layered sales and informational application options provide Deployers with additional profitable platform features.
Download the Bill Payment Solution Brochure for itemized software features and platform options.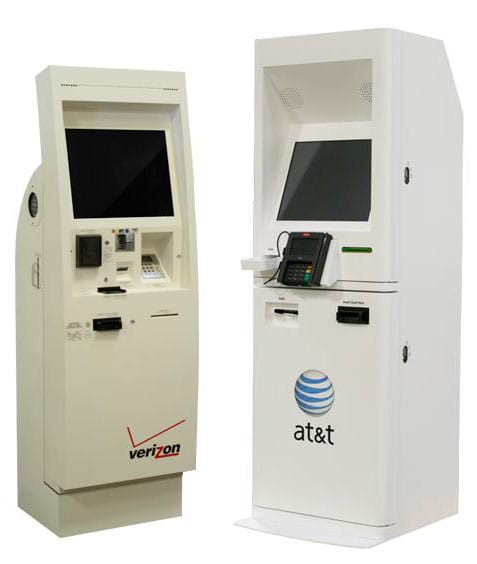 Retail Gallery
Click to Enlarge or Learn More
POS Touch Screen Terminals and Tablets
Did you know Posiflex is KIOSK's new parent company? As the ties between the two companies have grown, so have our product lines. As industry leaders in both Point-of-Sale and self-service platforms, we are expanding and "cross-pollinating" solution offerings, bringing added value to retailers and greater execution caliber.
Posiflex touch screen terminals can run virtually any Windows application to fit the transaction needs of any retailer or restaurant operator. The product line provides value, mid-range, and maximum performance models with comprehensive feature options to achieve the ideal price / performance / power combination.
The links here will direct you Posiflex's site and Sales Team for expert advice on the POS line.