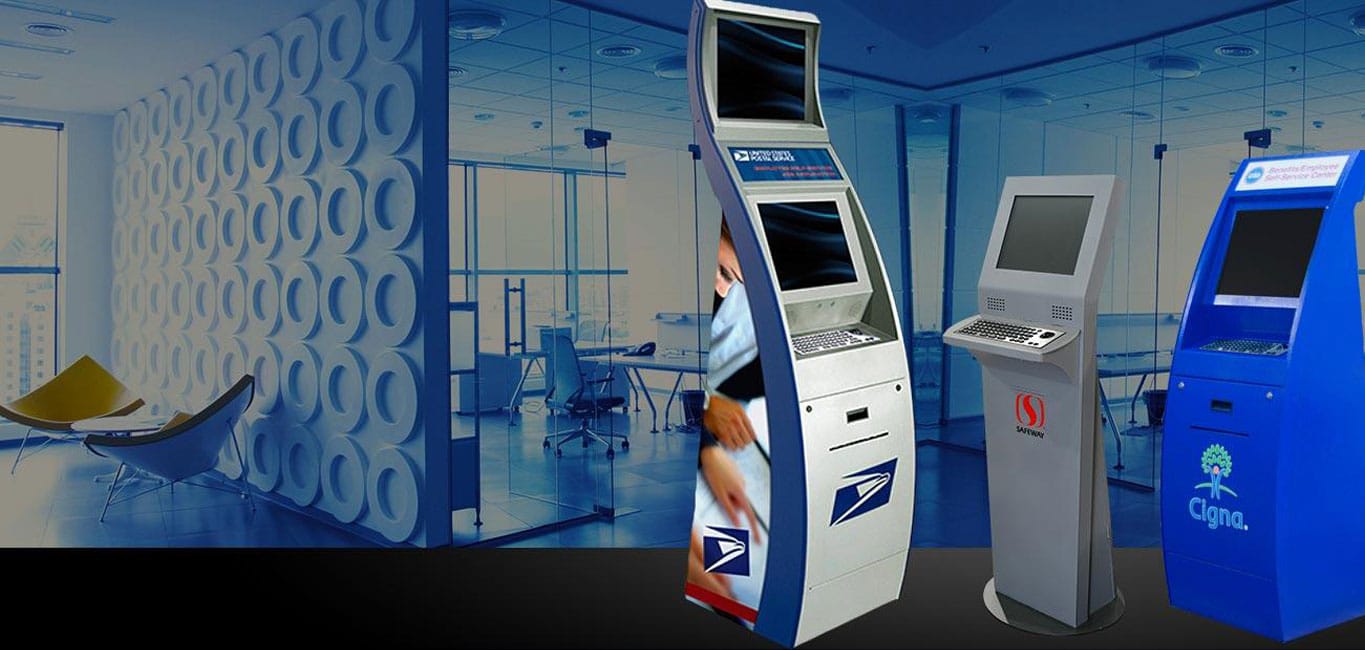 Human Resources Kiosks
HR Self-Service Employee Kiosk Solutions to Connect Your Entire Workforce
HR Kiosk Solutions
In many manufacturing, retail, healthcare, and government job settings, easily 30-40% of employees don't have regular computer access. KIOSK customers such as Disney, Pepsico, Kraft, CITI, and the USPS have deployed kiosk technology to connect their entire work force. By automating HR platform access, traditional staffed HR support costs can be dramatically reduced.
Turnkey applications, standardized hardware, and the maturation of self-service with connected employees have all combined make HR kiosk / employee kiosk deployments simpler and more cost effective than ever before. Kiosk solutions provide API integration with all major HR platforms, including ADP, Oracle, Lawson, Peoplesoft, and SAP.
Cost saving HR applications (benefits enrollment, pay record printing, profile management, job training, etc.) can be layered to improve the services extended to disconnected employees and accelerate ROI.
Further, in-store job application kiosks have provided exceptional ROI to large retailers by automating millions of job applications annually.
Contact a KIOSK Representative for more information on our world-class human resources kiosk solutions.
Contact Us For More Details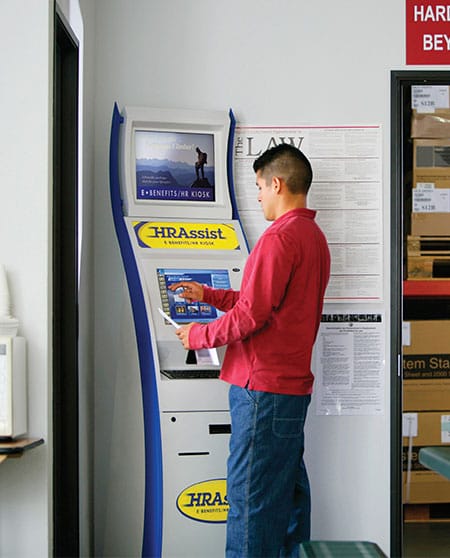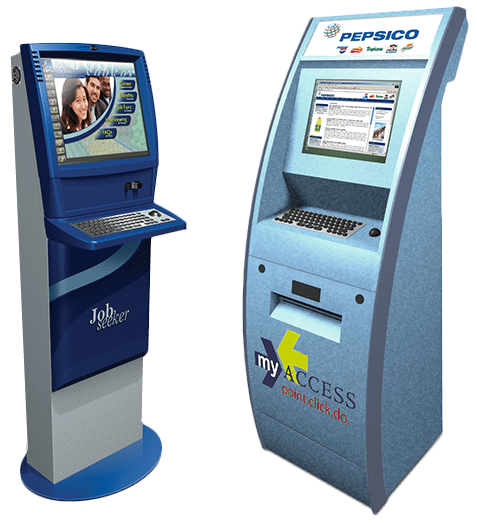 Solution Benefits & ROI
Implementing HR kiosks to disconnected employees simply extends the service and cost saving benefits of HR automation platforms to the entire workforce. The ROI lies in the incremental cost reductions achieved by automating previously staffed service or improving delivery efficiency.
Key Features / Benefits
Cost Savings:
On-demand printing / signing of HR forms and pay records cuts administration, distribution, and printing costs
Reduces benefit enrollment transaction expenses
Automates on-boarding and employee profile management
Eases training and managerial costs by presenting automated employee training, scheduling requests, and other routine managerial activities
Hiring kiosks allow for pre-screening and processing of applicant data, reducing administration expense and accelerating the hiring process (internal and external positions)
Soft Benefits:
User privacy is ensured through enclosure security features (privacy screens, session sensor mats, retractable printouts)
Optional touch screen interface simplifies company information access for less computer-savvy employees
Human Resources Gallery
Click to Enlarge or Learn More