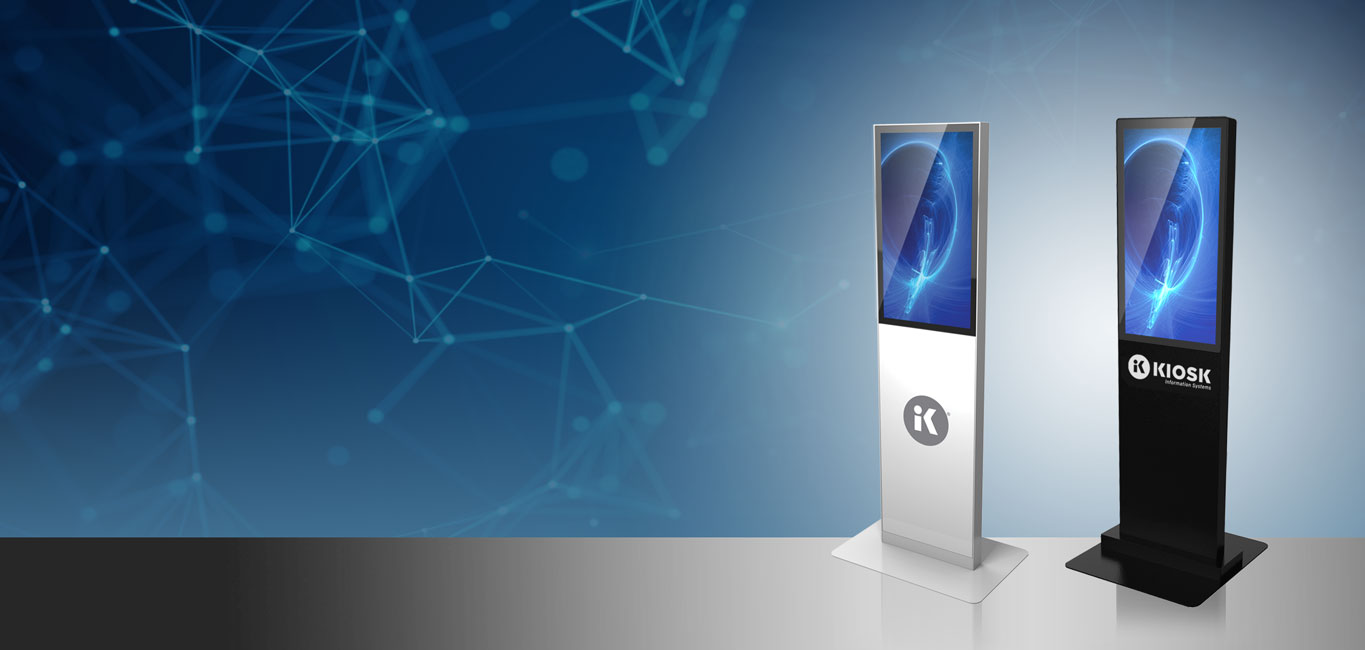 The Portal Kiosk Series for digital signage
Sleek & Modern Solutions for Digital Signage
Overview
The minimalistic design of the Portal kiosk provides a modern look that effectively draws the user's attention to the display content. The compact footprint features a 32" portrait Projective Capacitive (PCAP) LCD, for a brilliant digital engagement that consumes very little floor space. This model provides full ADA compliance and universal customer access.
The Portal is ideally suited for hospitality, travel, and retail applications such as endless aisle, guided selling, way-finding and other digital signage scenarios. Custom colors and graphic options are available to complement the placement environment and spotlight the application.
The PC and PCAP LCD are manufactured by KIOSK's Parent Company, Posiflex.  Posiflex is a World Leader in Point of Sale terminals and related POS componentry. They are best known for highly reliable devices with life cycles that far exceed industry averages.  Because the enclosure metals and components are self-supplied (and stocked), KIOSK can provide attractive pricing and lead-time on this popular design series.
Contact a KIOSK Representative for more information.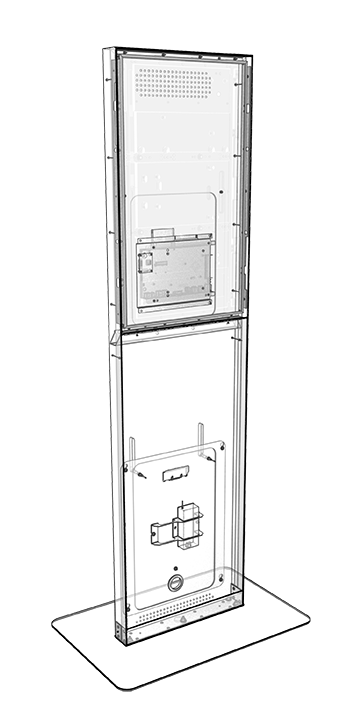 Options & Specs
Base Model Includes
Durable Powder – Coated Steel Enclosure
Premier PC Brands / Application-appropriate Model Options
32″ Portrait LCD Display
Touch Screen Interface
Optional Components
Camera
WiFi Capability
Dual Amplified Speakers
Enclosure Dimensions
63.2″ High (65.65" High with camera option), 18″ Wide, 3″ Deep
Base Plate:  28″ Wide, 19″ Deep
Please contact us if you have any questions or comments.
888.661.1697 / Toll Free
303.466.5471 / Telephone
303.466.6730 / Fax