Pause Video
Standard Kiosks
Windfall
The Windfall Series provides highly versatile transaction platform with a clean, contemporary look. The Windfall is commonly used for financial and retail kiosk deployments.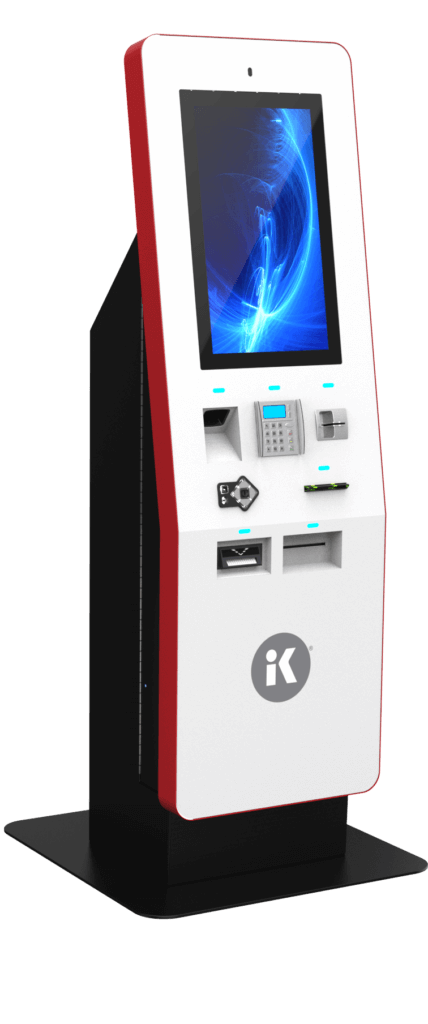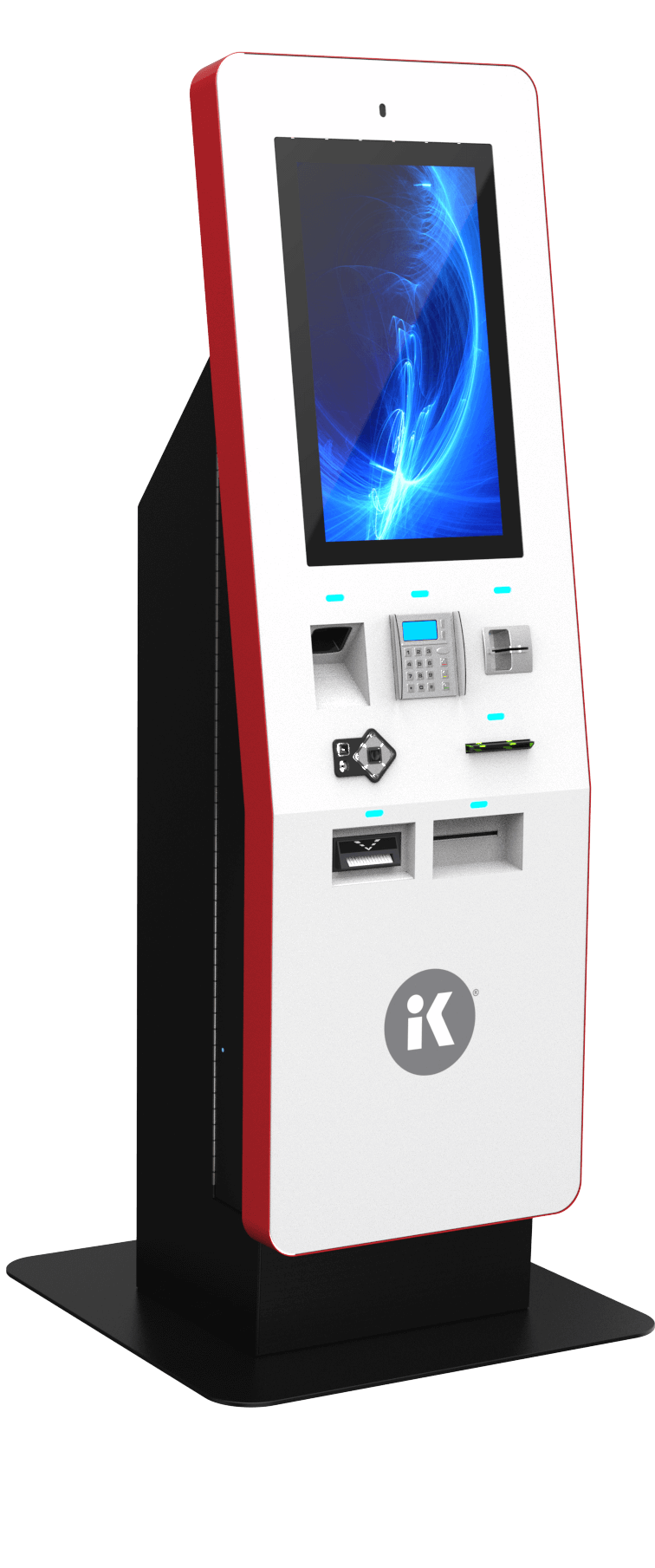 The Windfall Model combines contemporary design with high-demand transaction capabilities. The user interface is presented on a 21.5" zero bezel Projective Capacitive touchscreen, providing brilliant resolution and precision touch capability. Optional programmable LED lighting highlights components in the user flow and adds visibility and curb appeal to the platform.
Inside, the Windfall can house a wide variety of payment, computing, printing, identification, and WiFi components. The configurability makes this an ideal choice for payment, ticketing, loyalty, and more. The single hinge door provides easy access for quick service and maintenance. Reliable and tested components are seamlessly integrated and placed for optimal serviceability.
All artwork, paint, and accent lighting can be tailored for the greatest consumer impact and corporate brand reinforcement. ADA compliant screen placement and navigation pad provides self-service options to all your customers.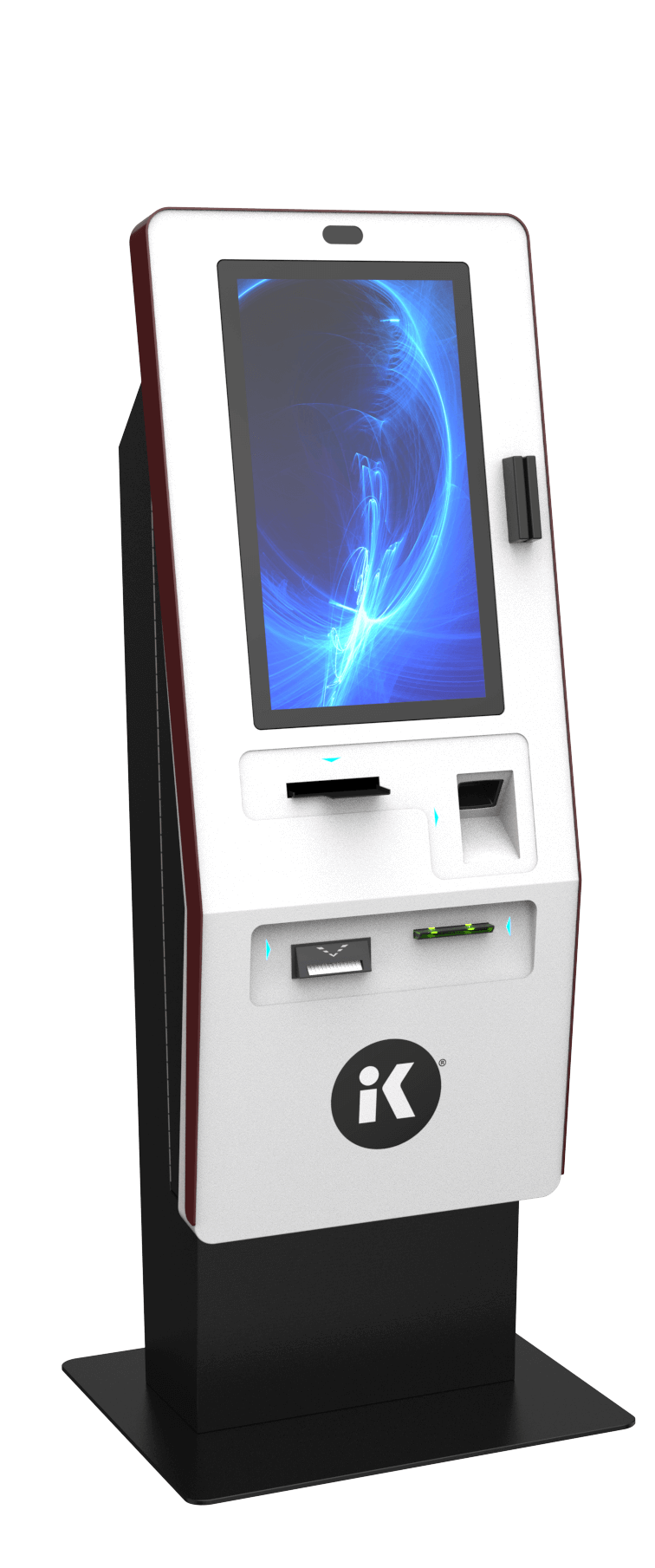 Small Windfall Model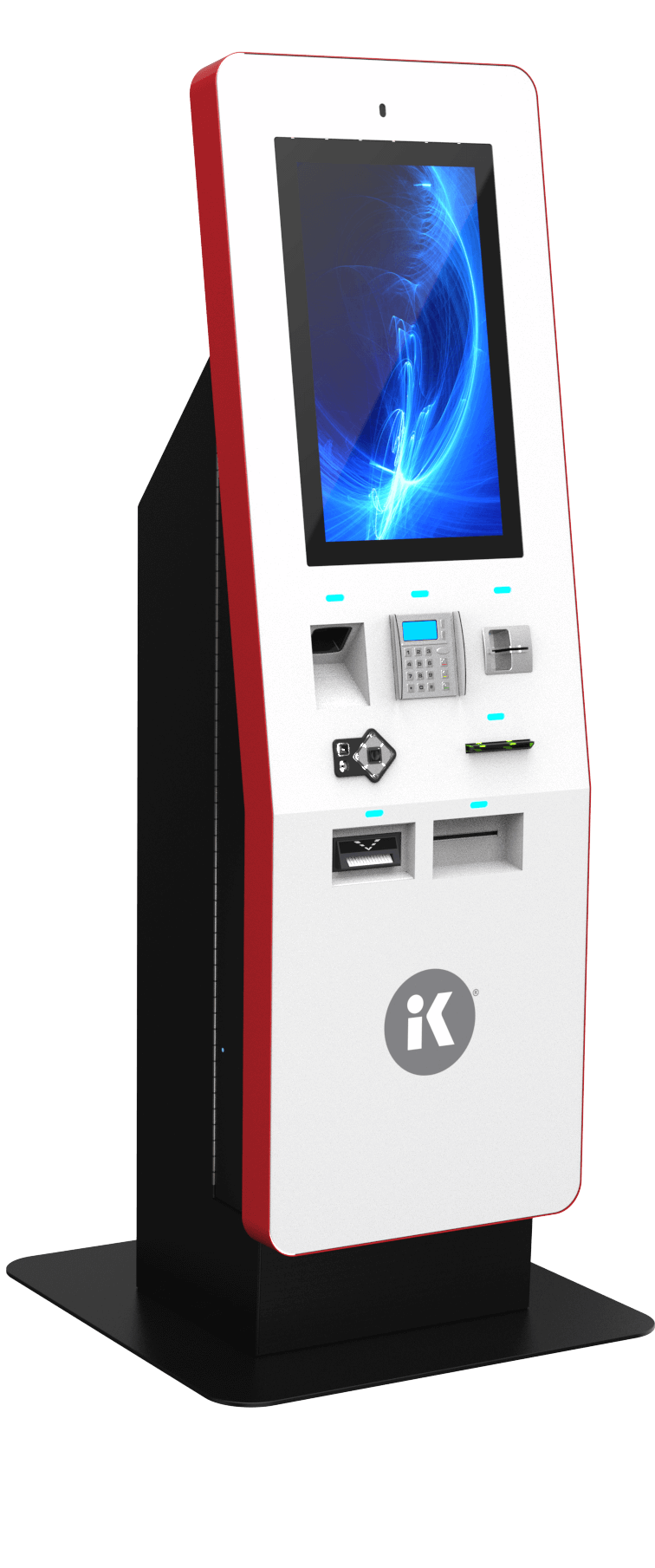 Large Windfall Model
Base Model Includes
Durable Powder Coated Steel Enclosure
Premier PC Brands / Application-appropriate Model Options
Dual Amplified Speakers
21.5" Projective Capacitive (PCAP) Touchscreen Display
Small Windfall Model
57.6" high," 18.7 wide, 23" deep
Base plate: 26" wide, 23" deep
Optional Components
Insert or Swipe Card Reader
Bill Acceptor
Receipt Printer
Bar Code Scanner
Ticket Printer
Card Printer
Fingerprint Reader
Signal Light
Programmable LED Accent Lighting
WiFi Capability
Base Model Includes
Durable Powder Coated Steel Enclosure
Premier PC Brands / Application-appropriate Model Options
Dual Amplified Speakers
21.5" Projective Capacitive (PCAP) Touchscreen Display
Large Windfall Model
65.2″ high," 19.2″ wide, 18″ deep
Base plate: 27" wide, 27" deep
Optional Components
Insert or Swipe Card Reader
Bill Acceptor
Receipt Printer
Bar Code Scanner
Ticket Printer
Card Printer
Fingerprint Reader
Signal Light
Programmable LED Accent Lighting
WiFi Capability

Explore all Markets
and Applications