Applications
Self-Checkout Kiosk Solutions
Offering customers a simple, intelligent and autonomous self-checkout experience with cutting edge technologies of computer vision analytics and touchless user interface integrated with a reliable digital kiosk
Touchless Vision Self-Checkout Solution
In partnership with UST, KIOSK offers the Vision Checkout solution to provide customers with an easy, autonomous self-checkout experience. The solution involves cutting edge technologies of computer vision analytics, AI, and touchless user interface integrated with a reliable digital kiosk. Using this solution, customers simply place their items on the self-checkout kiosk, items are identified via computer vision and displayed on the kiosk screen, followed by a touchless purchase process. An accurate self check-out solution with no need to wait or touch, giving customers the control and convenience expected in today's world of digital services.
Attributes of Touchless Vision Self-Checkout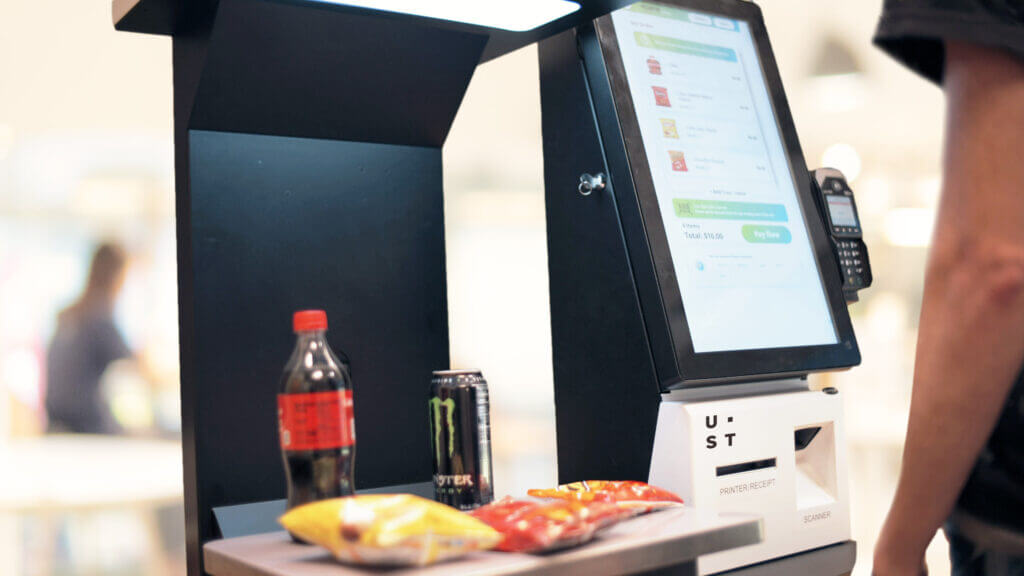 Value Drivers
Versatile, touchless, autonomous checkout for retail pop-up shops, grab n' go, and micro markets enable greater convenience and augment staffing shortages. Texture aware AI technology performs better than state of the art for both plated and packaged food items.
Quick convergence networks that can work with Autonomous Training Box to onboard items at scale
Safe and easy checkout increasing velocity of checkout and overall throughput
Low footprint with edge tuned AI Engines that can detect items during scan with high accuracy under limited compute
Up-sell, cross-sell, and loyalty programs capabilities to boost sales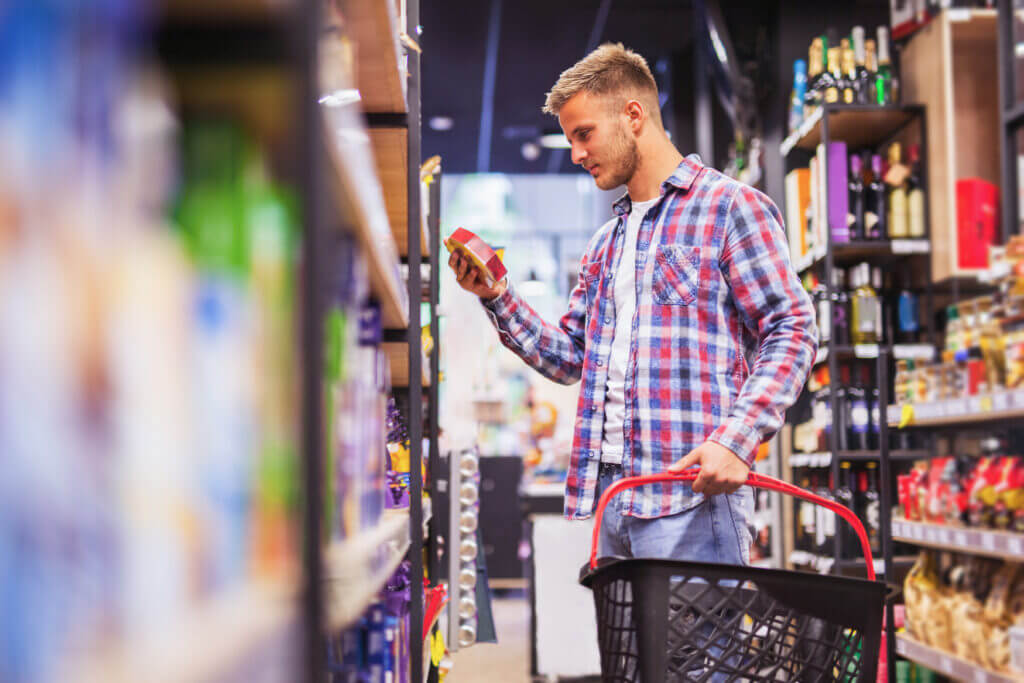 Product Features
For retail operators, vision self-checkout advances unattended automation providing both cost and operational efficiencies – with accuracy and consumer safety at its core. The onboarding process, which includes a database build of the product inventory, leverages AI. As the product imaging is repeated over time during the onboarding and purchasing experience, AI learning accelerates the processing time resulting in a faster checkout.
Features of the touchless Vision Checkout kiosk solution:
Reliable and efficient checkout kiosk with data analytics
Item tray and weight scale to hold items and enable calculation of quantity for weight-based items
Products scanned by Computer Vision (CV) technology and identified for Point of Sale processing
Voice solution / mobile control that assist with touchless transactions
Touchless payment via QR code
Swipe or tap-to-pay payment device for simplicity and touchless option
24 x 7 x 365 availability