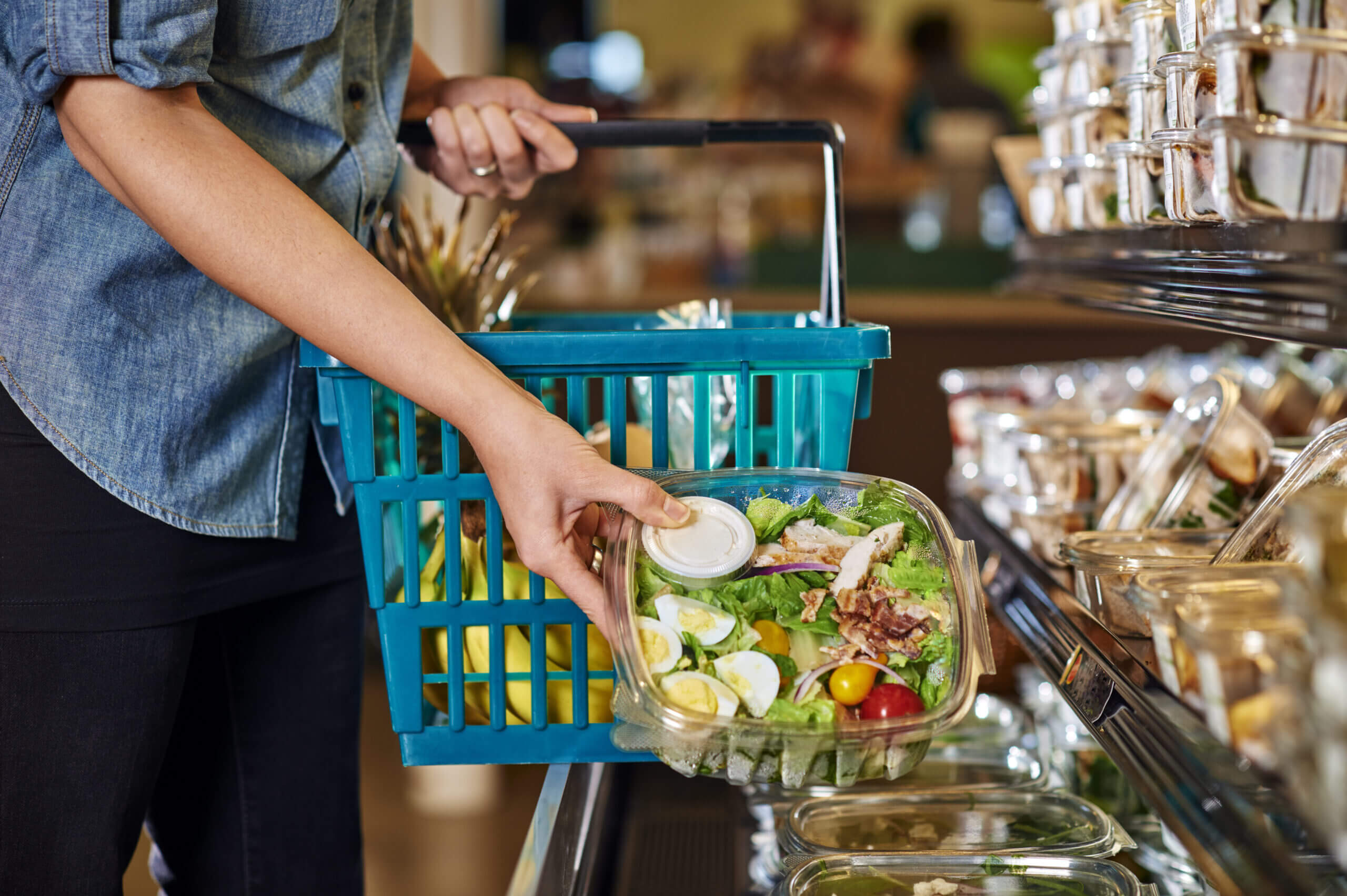 Self-Checkout Overview
Self checkout is one of the most-used self-service solutions on the market currently. Once only seen in the "express lanes" of grocery stores, self checkout has expanded to big-box stores, clothing retailers, and more. Polls show that 73% of shoppers prefer self-checkout over staffed checkout lines, and 85% of Gen Z consumers use self-checkout when available. In addition to offering a convenient option for consumers, retailers benefit from a faster checkout experience with less staff overhead. Beyond traditional retail, self checkout can be a convenient addition to sports venues, movie theaters, and pantry areas at hotels.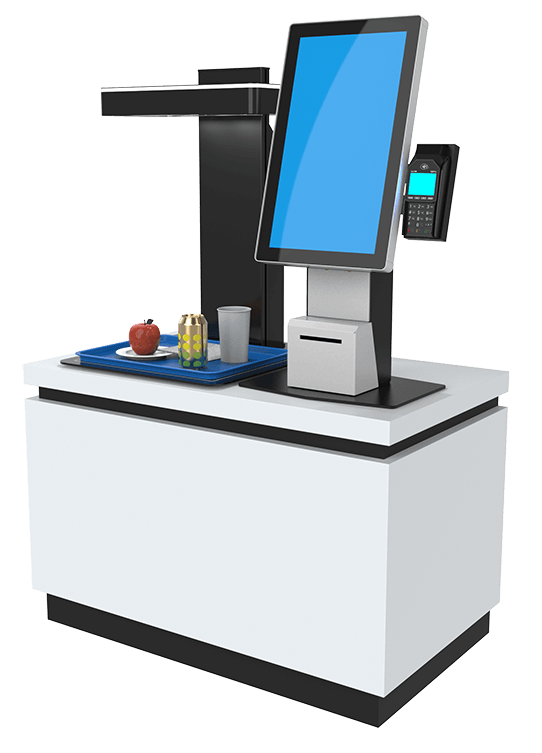 Applications
Camera Vision Self Checkout
Ideal for cafeterias, entertainment venues, or anywhere non-barcoded items are sold, this innovative solution brings the convenience of self-checkout to new locations. Advanced cameras are programmed to recognize in-stock items at the retail location. Customers simply place the items they're purchasing under the camera, and those items are added to the checkout screen; no barcode scanning needed. Once items are recognized, the customer continues to payment with cash, card, or contactless payment.
This solution has been designed as an added value layer. It can be integrated with your current software stack: POS, ERP, loyalty platforms, etc.
Value Drivers
Versatile, touchless, autonomous checkout for retail pop-up shops, grab n' go, and micro markets enable greater convenience and ameliorate staffing shortages. Texture aware AI technology performs better than state of the art for both plated and packaged food items.
Quick convergence networks that can work with Autonomous Training Box to onboard items at scale
Safe and easy checkout increasing velocity of checkout and overall throughput
Low footprint AI engines quickly and accurately recognize items during scan
Up-sell, cross-sell, and loyalty programs capabilities to boost sales
Product Features
For retail operators, vision self-checkout advances unattended automation providing both cost and operational efficiencies. The onboarding process, which includes a database build of the product inventory, leverages AI. As the product imaging is repeated over time during the onboarding and purchasing experience, AI learning accelerates the processing time resulting in a faster checkout.
Features of the touchless Vision Checkout kiosk solution:
Reliable and efficient checkout kiosk with data analytics
Products scanned by Computer Vision (CV) technology and identified for Point of Sale processing
Swipe or tap-to-pay payment device for simplicity and touchless option
24 x 7 x 365 availability
Barcode Self Checkout
For retailers that sell barcoded products, KIOSK offers a low footprint cashless self checkout model. The barcode scanning self-checkout platform can be integrated with existing checkout software or used with KIOSK-authored checkout software. This checkout platform is ideal for convenience stores and bodegas, hotel lobby snack pantries, or anywhere consumers need to make quick and convenient purchases.
Value Drivers
Alleviate staffing shortages with additional checkout lanes
Improve the customer experience – 73% of shoppers prefer self checkout
24/7/365 availability
Self Checkout Kiosk Downloads
Find a self-checkout solution that saves time and money.