Pause Video
Standard Kiosks
Benchmark
The Benchmark Series provides a sleek and modern footprint with ample room for sophisticated transaction component sets. The platform provides deep functionality without sacrificing on curb appeal.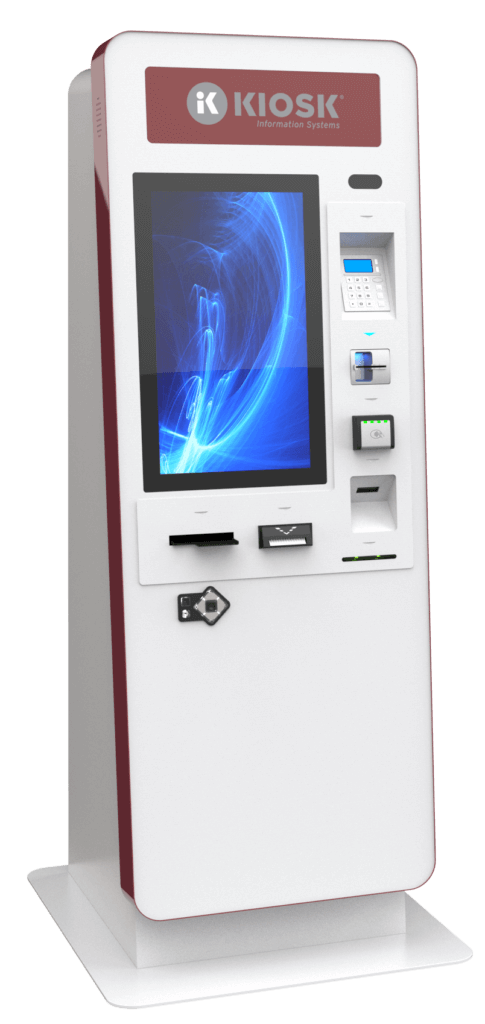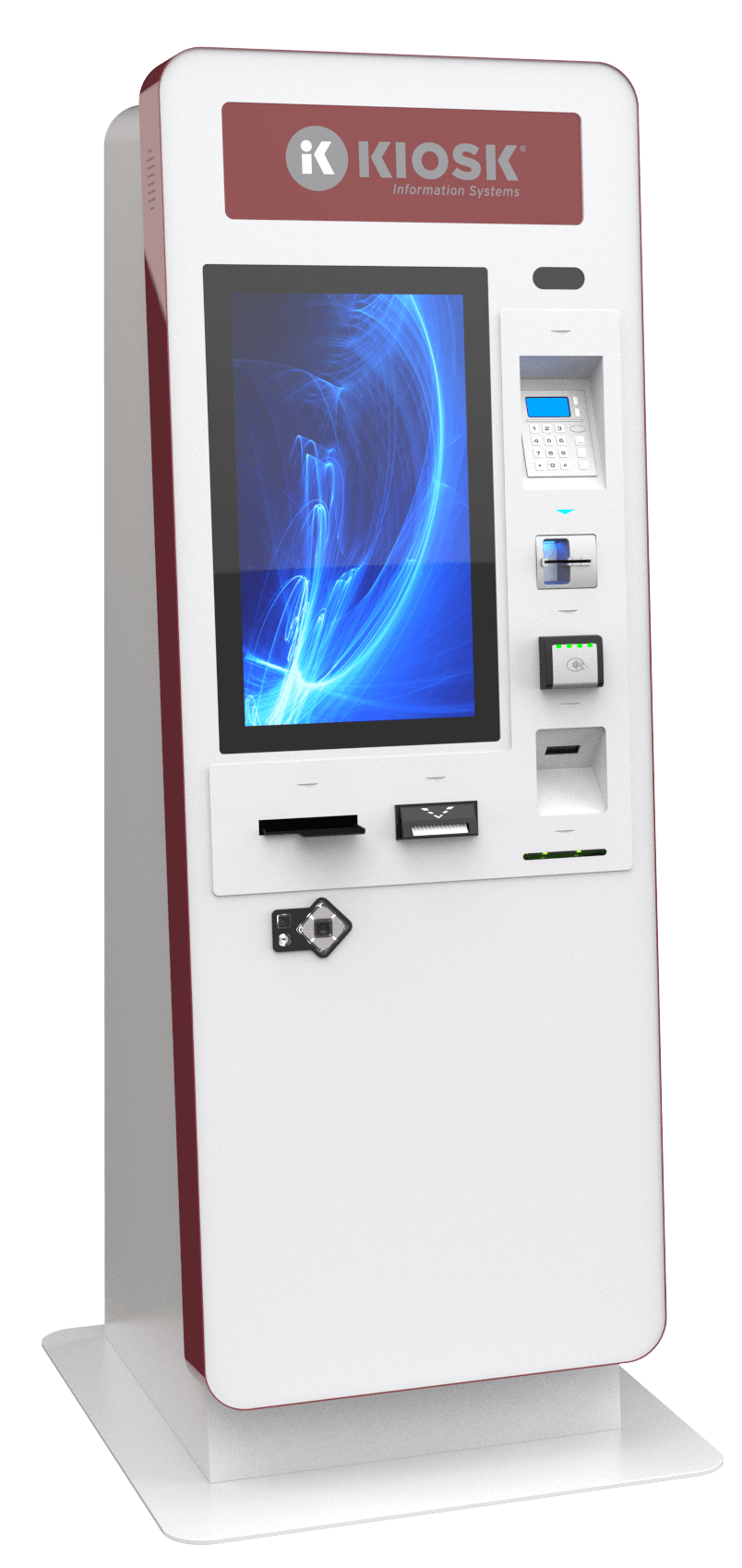 The KIOSK Benchmark Series combines the sleek, modern lines of a smart phone with deep interior enclosure space to house a highly transactional component set. At first glance, the Benchmark attracts customers with its curved edges and clean, seamless face. The familiar design supports quick user adoption and invites an intuitive user experience for today's connected consumers.
The Benchmark platform accommodates a variety of optional components common to most self-service applications–from card and cash components to scanners, printers, and biometrics. A generous 22" LCD spotlights user interface features, supporting strictly touchscreen or an on-screen keyboard interaction.
The Benchmark is configured for simple maintenance and field service with front and rear-hinged service access doors for easy component access. Designed for ADA compliance, the Benchmark provides an optimized self-service platform to all your customers.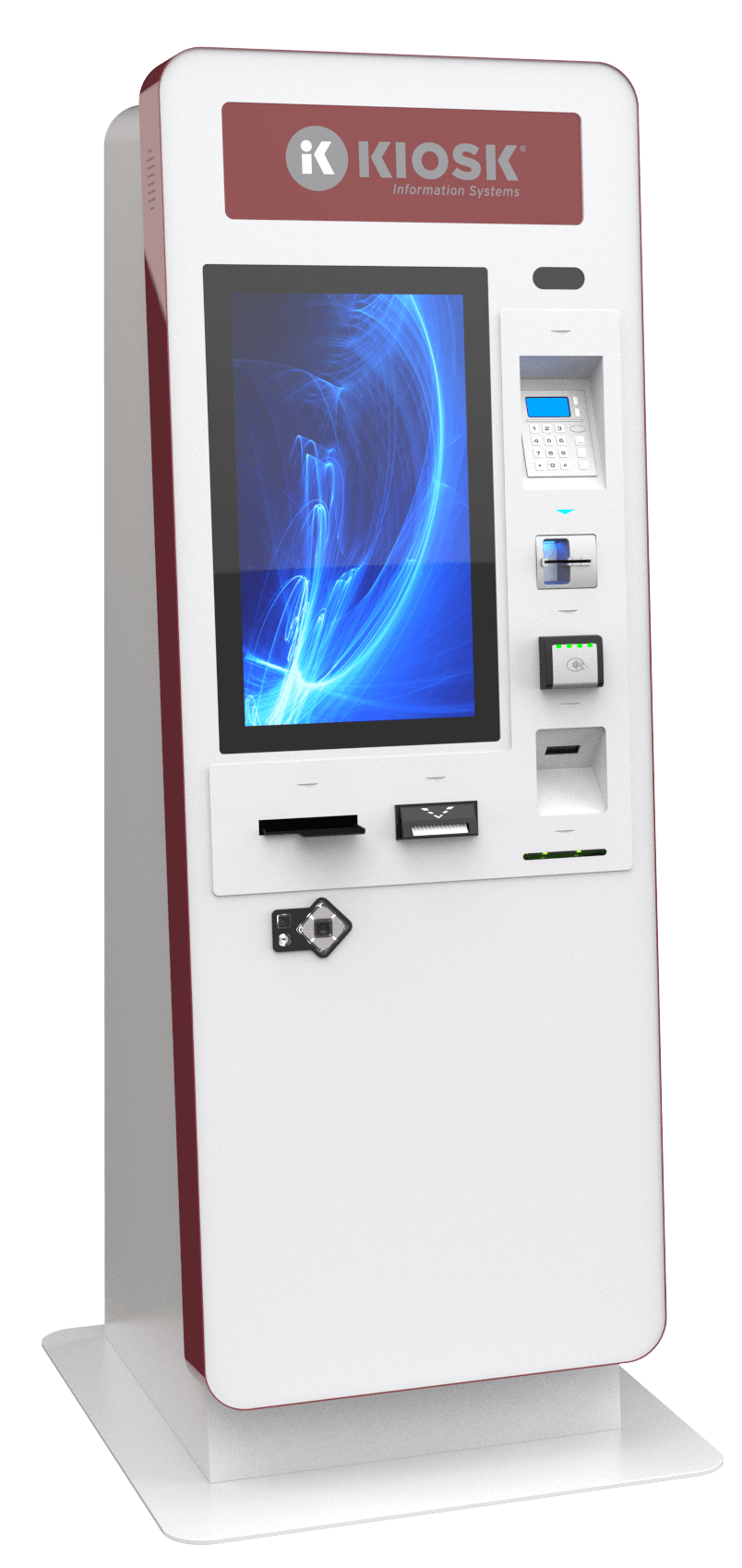 21" Benchmark Portrait Display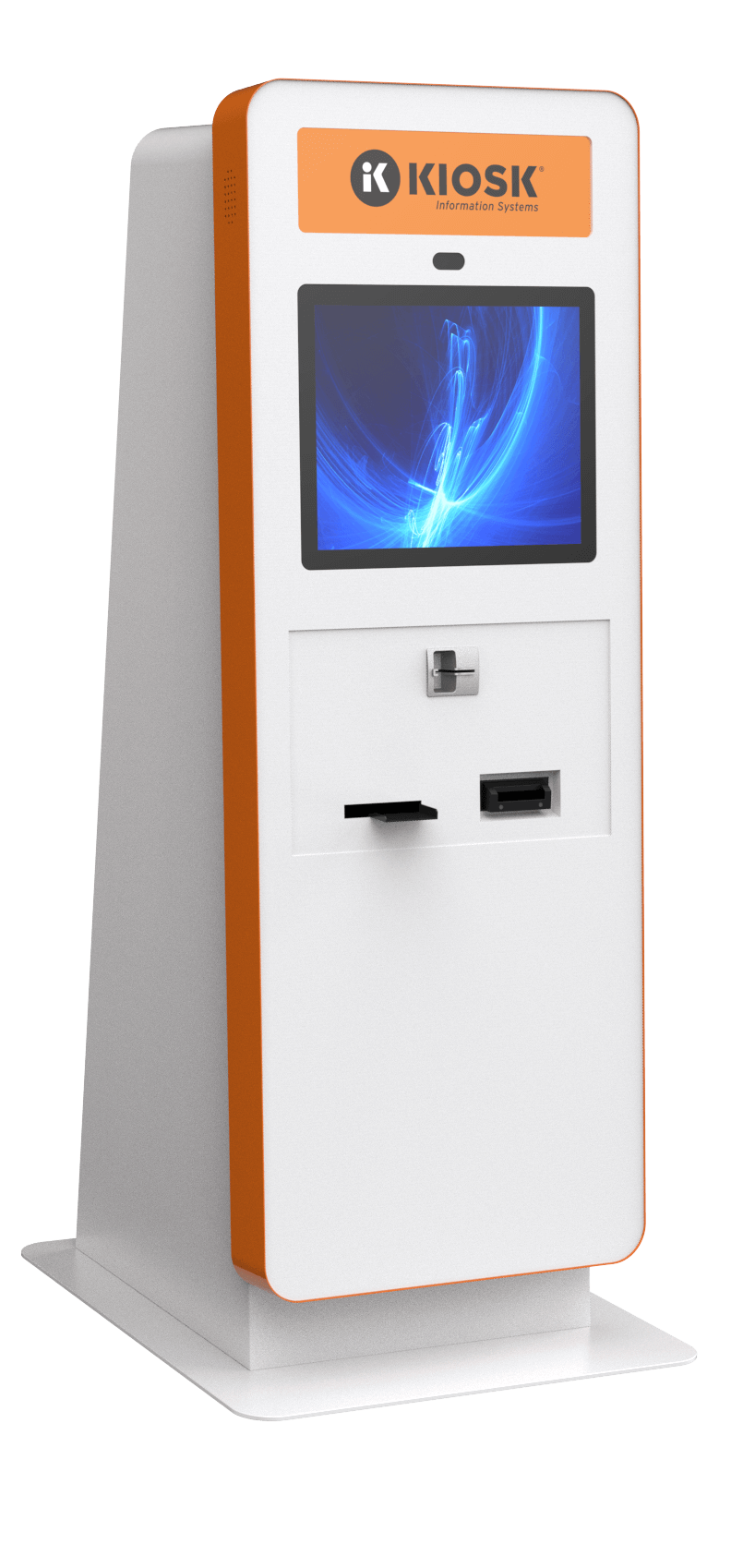 19" Benchmark Landscape Display
Base Model Includes
Durable Powder Coated Steel Enclosure
Premier PC Brands / Application-appropriate Model Options
Dual Amplified Speakers
22" LCD display
Touch Screen Interface
Optional Components
Rugged keyboard & trackball
Insert or swipe credit card reader
Receipt, ticket, or laser printer
Barcode scanner
Fingerprint reader
User identity camera
WiFi Capability
Base plate
Enclosure Dimensions
64.2" high, 21.8" wide, 28" deep
Base plate: 25" wide, 28" deep
Weight: 170 lbs.
Benchmark Kiosk Downloads

Explore all Markets
and Applications