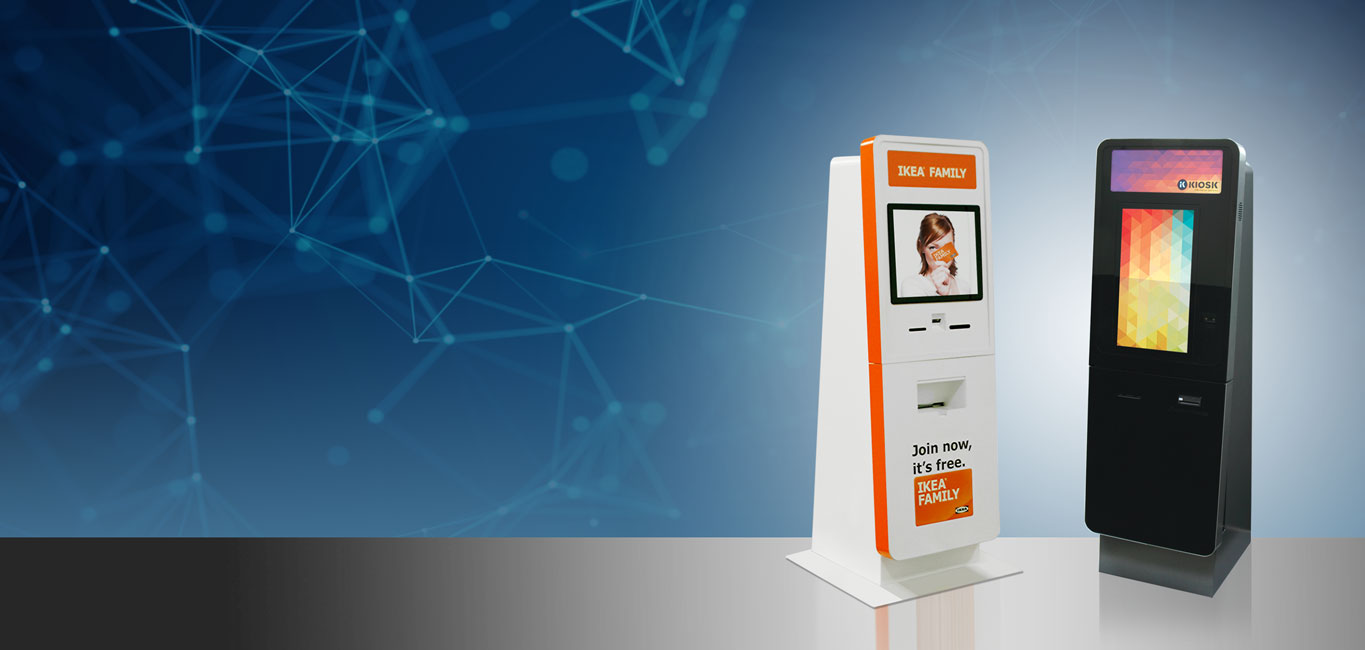 The Benchmark Kiosk Series
Drive Self-Service Traffic at First Glance
Overview
The Benchmark Series' sleek, curved lines and familiar smart phone aesthetics are designed to draw self-service traffic at first glance. The modernized interface invites an intuitive experience for today's connected consumer audience. The 22" LCD visually engages your audience with the user interface, encouraging engagement and accelerating ROI. The Benchmark can house a wide range of revenue-generating transaction components, integrated to your specific self-service application needs. Optional components range from cash and credit devices; to scanners, biometrics, cameras, and printers (receipt, ticket, and full size laser printers). The front and rear hinged door panels provide quick service access to components for simple maintenance and field service. Designed for ADA compliance, the Benchmark provides self-service options to all your customers. The platform accommodates a full complement of vertical market environments and applications including retail, financial services, gaming, hospitality, healthcare, and more. The Benchmark series provides the economy and practicality of a standard enclosure with the flexibility and curb appeal of a custom solution.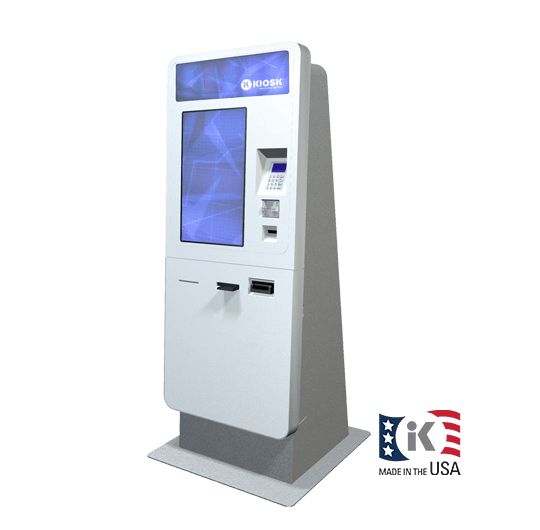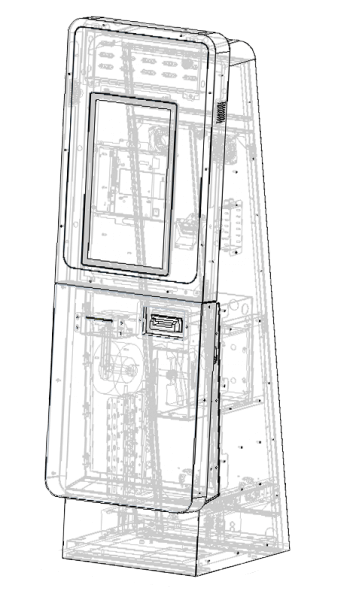 Options & Specs
Base Model Includes
Durable Powder Coated Steel Enclosure
Premier PC Brands / Application-appropriate Model Options
Dual Amplified Speakers
22″ LCD Display
Touch Screen Interface
Optional Components
Insert or Swipe Credit Card Reader
Receipt, Ticket, or Laser Printer
Barcode Scanner
Fingerprint Reader
User Identity Camera
WiFi Capability
Base Plate
Enclosure Dimensions
64.2″ High, 21.8″ Wide, 28″ Deep
Base Plate:  25″ Wide, 28″ Deep
Weight: 170 lbs.
Please contact us if you have any questions or comments.
888.661.1697 / Toll Free
303.466.5471 / Telephone
303.466.6730 / Fax