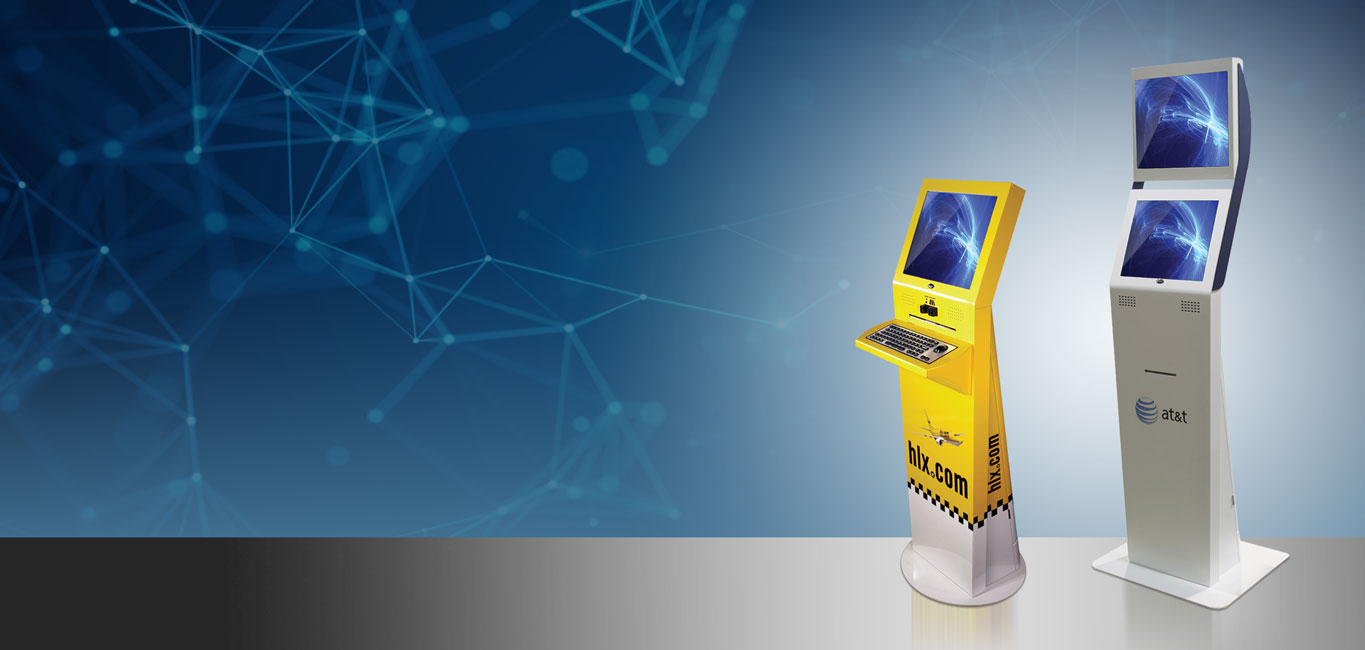 The Stealth Kiosk Series
Sleek and Configurable
Overview
The Stealth Series provides a line of fully functional multimedia kiosks. Sleek in appearance, this kiosk fits into almost any environment and is available in a variety of finishes and colors to enhance any self-service venue.
The Stealth combines a compact footprint and rugged field performance with standard model economy. This series offers generous LCD size, rugged keyboard and trackball options, and is available with a full range of overhead and panel signage to add visual impact to your application. Outdoor model options enable an expanded customer reach to an open-air self-service environment.
One of KIOSK's most widely deployed models, the Stealth is designed to accept a wide variety of optional components from biometrics to printers. Additionally, the Stealth features hinged doors and readily accessible components for simple and efficient field maintenance. Custom graphic options emphasize corporate branding and provide optimal visibility for quick consumer adoption.
Get a Quote for an instant budgetary estimate.
Contact a KIOSK Representative for more information.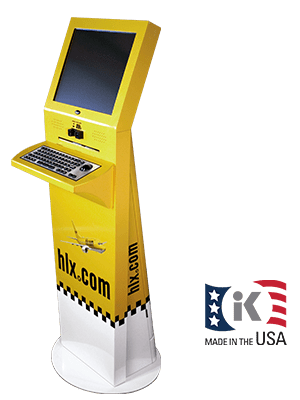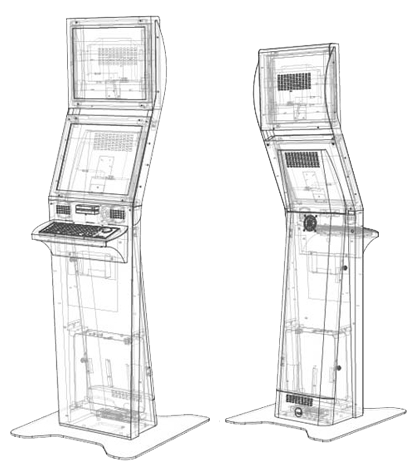 Options & Specs
Base Model Includes
Durable Powder Coated Steel Enclosure
Premier PC Brands / Application-appropriate Model Options
Dual Amplified Speakers
17″ or 19″ LCD Display(s)
Touch Screen Interface
Optional Components
Rugged Keyboard & Trackball
Standard Keyboard
Barcode Scanner
MSR Smart Card Reader
Insert or Swipe Credit Card Reader
RFID Reader
Card Dispenser
Wide Thermal Printer
Lite Receipt Printer
Ticket Printer
Camera
WiFi Capability
Overhead Display
Enclosure Dimensions
53.7" High, 15.56" Wide, 10.5" Deep
Base Plate:  21" Wide, 17.5" Deep
Overhead Base Plate:  26" Wide, 17.5" Deep
Weight:  105 pounds
Stealth Gallery
Click to Enlarge or Learn More
Please contact us if you have any questions or comments.
888.661.1697 / Toll Free
303.466.5471 / Telephone
303.466.6730 / Fax