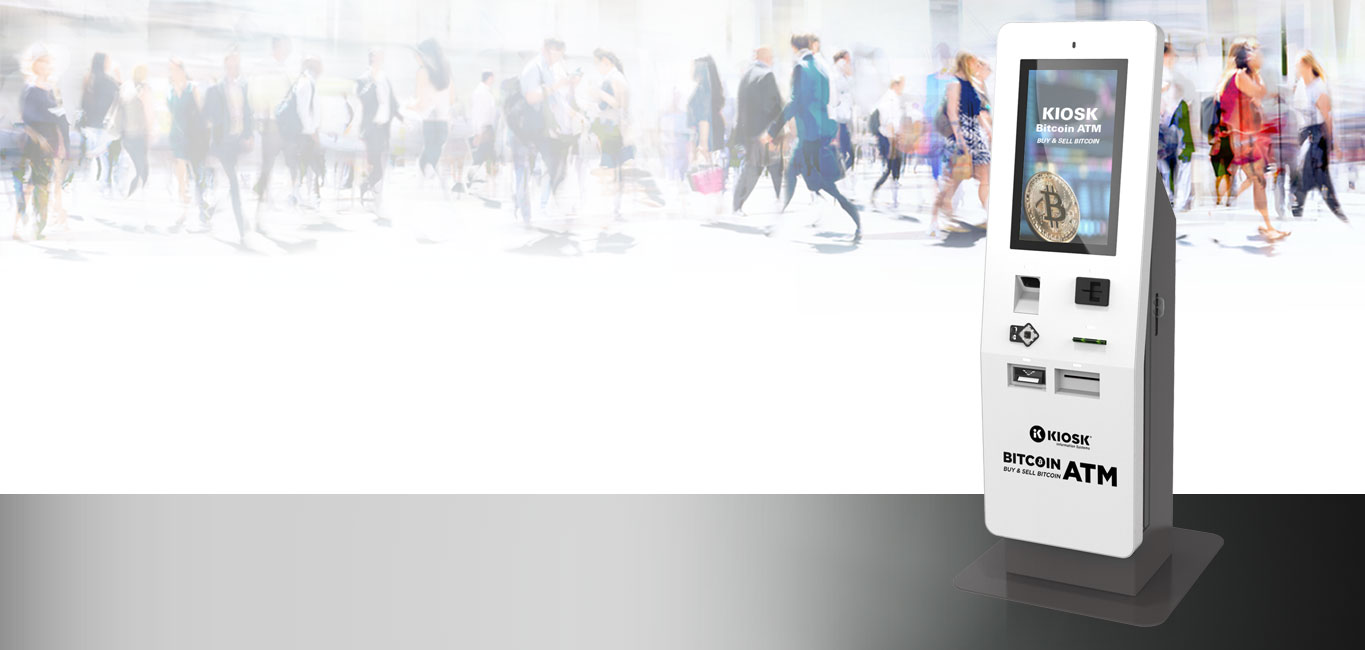 Buy Bitcoin ATM
Bitcoin ATMs for Convenient Bitcoin investment
Overview
Bitcoin is a "Peer-to-peer electronic cash system" – a digital currency that promises lower transaction fees compared with traditional online payment mechanisms and is operated by a decentralized authority. Transactions are recorded on a secure, decentralized blockchain-based network. From its peak value this year above $55K per coin, Bitcoin's valuation has varied widely.
A bitcoin token is held in a bitcoin wallet that is identified by a string of numbers and letters. When someone wants to send you bitcoin, that person will send it to your particular, public wallet address, and you will access it via your private keys. Bitcoin can also be used to pay for things electronically. Bitcoin users, in theory, operate in semi-anonymity and the network is self-policing, ensuring that bad actors cannot be rewarded. The network is transparent – the progress of a particular transaction is visible to all and therefore cannot be tampered with or hacked (Coindesk).
How do you buy Bitcoin?
Bitcoin can be bought on exchanges or directly from other people via marketplaces. The first step is to set up a wallet to store your bitcoin. Next, if you want to buy bitcoin online, you can open an account at a cryptocurrency exchange that will buy and sell bitcoin on your behalf. Online exchanges will most likely accept payment via bank transfers or credit cards. Once the exchange has received payment, the bitcoin is deposited into an automatically generated wallet on the exchange. The user then will move the funds to his or her off-exchange wallet.
For consumers who prefer to buy their bitcoin with cash, there are Bitcoin ATMs.
CONTACT US FOR MORE DETAILS
Bitcoin ATMs
What is a Bitcoin kiosk or ATM? As Bitcoin transactions become increasingly prevalent, consumers appreciate the convenience of buying and selling bitcoin at physical locations. This gives buyers a simple way to buy bitcoin with cash. Bitcoin ATMs operate in a similar way to bank ATMs – you feed in the bills, hold your wallet's QR code up to the integrated scanner, and the corresponding amount of bitcoin is instantly transferred to your account. Bitcoin kiosks are found in retail outlets such as convenience stores, gas stations, malls and grocery stores.
Bitcoin ATMs are meant to offer convenient self-service access at retail locations such as gas stations and convenience stores for buyers to obtain bitcoin using cash. These kiosks are also capable of dispensing cash (2-way Bitcoin ATM) when a user would like to sell bitcoin, the amount will be converted, subtracted from the users wallet through a secure gateway, and the cash is dispensed.
In addition to standard bitcoin transactions, bitcoin kiosks:
Offer international payments for customers
May be expanded globally
Make bitcoin purchases easy and accessible for consumers
Bitstop is a nationwide operator of bitcoin kiosks. Bitstop machines are designed to make your initial signup a smooth process all the way through to buying bitcoin in no time. Bitstop has deployed hundreds of units to date. With KIOSK's bitcoin ATMs, they offer sturdy, automatic, serviceable and easy-to-operate kiosks. Bitstop utilized KIOSK's Hardware Integration Module with bitstop software which allows for seamless setup and servicing.