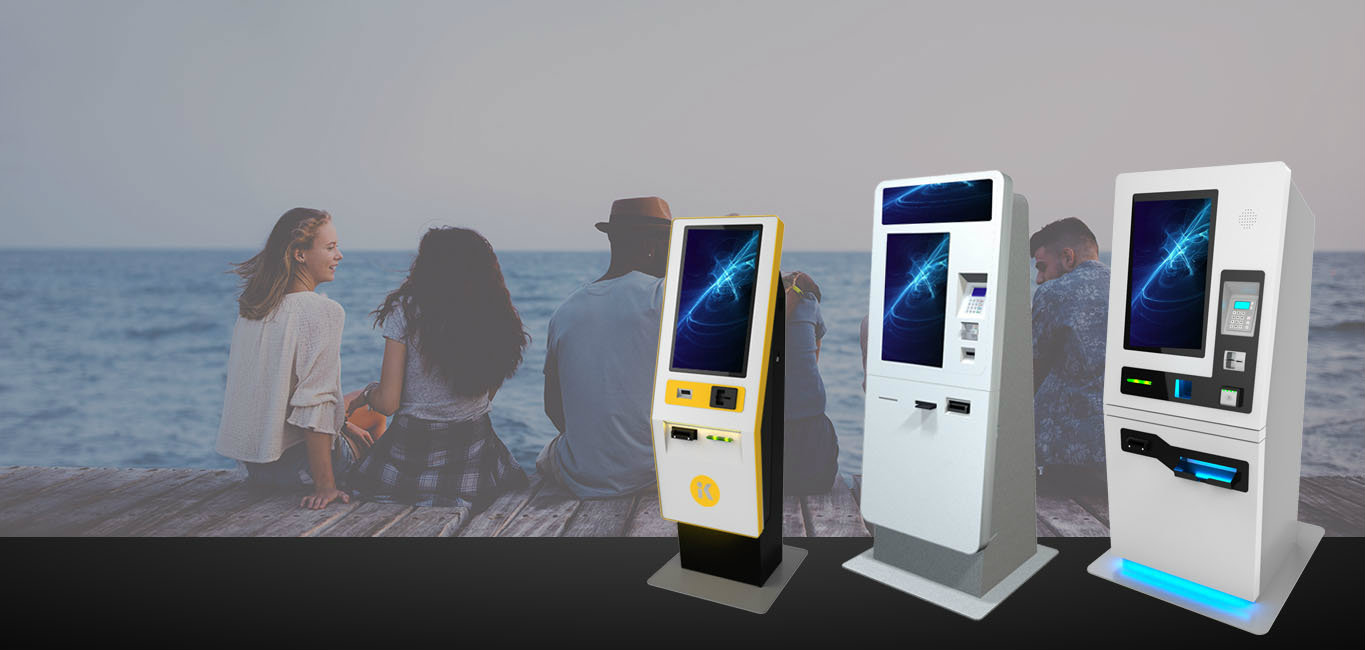 Cannabis Kiosk
Cannabis POS Systems & Vending Machines
Overview
As medical and recreational marijuana are becoming increasingly legalized across much of the United States, dispensaries are turning to the automation benefits of cannabis vending machines and in-store marijuana kiosks to supplement the product knowledge, expertise, and service reach of Budtender professionals.
By utilizing self-service options in dispensaries, businesses are streamlining customer check-in and queuing, enhancing the product selection experience, and improving efficiencies in store operations. Further, kiosks can enhance customer loyalty program participation, providing dispensary owners with automated data collection to engage and reward repeat customers.
By combining these endless aisle product selection kiosks, digital queuing displays, check-in / loyalty transaction automation, and innovative product delivery technologies, dispensaries are curating an automation ecosystem to improve the customer experience while optimizing store efficiencies and profitability.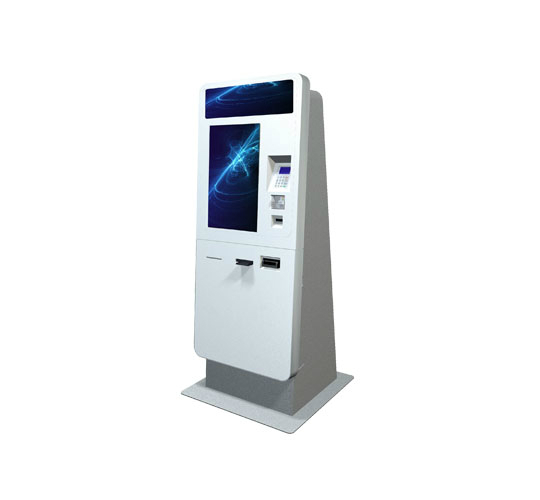 CONTACT US FOR MORE DETAILS
Check-In Kiosks
Eliminate the need for customers to wait in long lines with cannabis check-in kiosks. Providing a simple solution for identification capture required at the check-in process automates a highly repetitive customer touch-point. Utilizing a kiosk as this initial customer interaction point allows dispensary staff to focus on guiding and closing sales. Alleviating the need to staff this station in the dispensary journey, reduces operational costs over time and utilizes staff at the highest and most profitable levels.
A simple check-in process through a marijuana kiosk user interface (UI) provides customers the quick attention they deserve while keeping staffing needs to a minimum. Once going through the check-in kiosk process, customers are in queue and waiting for the next available employee. This streamlined service improves the overall experience for both customers and dispensary employees.
Loyalty Kiosks
Loyalty programs are gaining popularity across the cannabis industry for several reasons. Being able to track what customers are buying makes stocking decisions much easier. Adding loyalty programs to the User Interface (UI) of multi-function cannabis kiosks not only creates opportunity to offer promotions and discounts, but also provides insights to track customer preferences and buying behaviors by store location. This facilitates improved product selection and stocking level decisions for specific locations and markets. Loyalty programs facilitate member email and residence address collection enabling dispensaries to extend their reach and increase customer touch point frequencies.
Joining loyalty programs at the time of check-out can be viewed as a hassle. Providing an in-store loyalty enrollment option encourages sign-up as part of the transaction prior to final check-out. Customers can join the program at their convenience and segue back into browsing inventory.
Payment Kiosks
Budtender / marijuana kiosks equipped with payment transaction components are a huge in-store efficiency tool. Customers can independently order product and process payment, utilizing a kiosk as a full cannabis POS system. Card and cash components, printers, biometrics, and more all simplify the process of self-service payments. All kiosks are ADA compliant, ensuring universal services for all customers.
Payment kiosks within dispensaries help reduce transaction costs, decrease overhead, and increase efficiency. Customers will quickly adapt to using kiosks to help make their transactions all encompassing.
Vending and Product Delivery Kiosks
Another key element to consider within an automated dispensary ecosystem is product delivery. KIOSK can provide options for custom recreational and medical marijuana vending machines to provide a completely independent product selection, payment, and delivery mechanism. Alternative accessory and weed dispensing machines can include in-store locker technology, where orders are staged by store associates for independent consumer pickup from a smart locker.
Contact KIOSK for a dispensary automation consultation that fits your retail environment.