The Outdoor Element Kiosk Model
Standard Outdoor Kiosk Model
Overview
The Outdoor Element combines the best integration and design aspects of KIOSK's wide portfolio of custom outdoor designs – yet delivers the simplicity and economy of a standard product. By utilizing a turnkey / standard outdoor model, customers can now achieve a much simpler and economical path to outdoor self-service than ever before.
KIOSK provides unsurpassed custom outdoor design expertise as evidenced by deployments with most of the top tier amusement parks in the US, nationwide ticketing agencies, stadiums, movie theaters, and resorts. The Element delivers this niche outdoor capability without the time and NRE investments traditionally required – significantly accelerating the ROI model!
Designed for virtually any feature mix, The Outdoor Element can accommodate peripheral options including an outdoor credit card reader, keyboard, receipt printer, or barcode scanner. Through-wall or freestanding installation options.
Contact a KIOSK Representative for more information.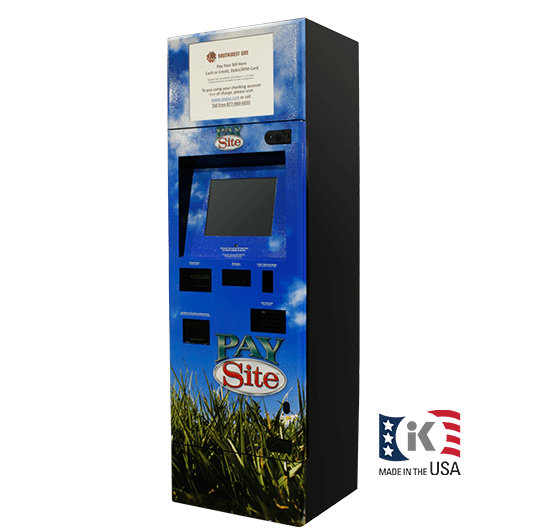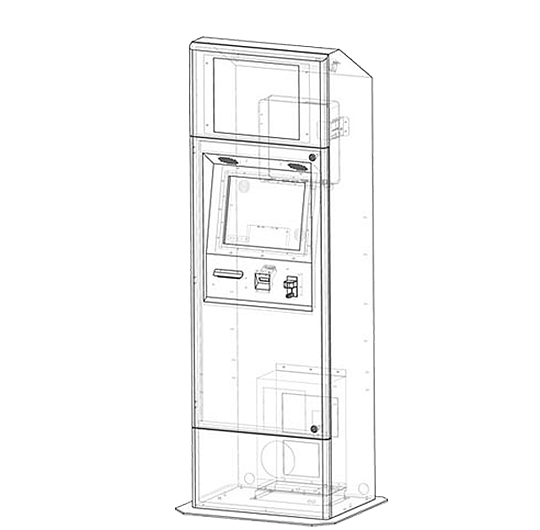 Options & Specs
Base Model Includes
Durable Powder Coated Steel Enclosure – Fully Sealed
Premier PC Brands / Application-appropriate Model Options
KIOSK HVAC System – 110° F to 0° Operating Temperature Range
Dual Amplified Speakers
17" Hi Brite LCD Display
19" Overhead Light Box
Rugged Keyboard with Trackball
Optional Components
Touch Screen Interface
Card Reader
Barcode Scanner
PIN Pad
Lite Receipt Printer
Ticket Printer
Camera
Enclosure Dimensions
75.2" High, 24" Wide, 17.5" Deep
Base Plate: 24" – 28" Wide, 17.5" – 23.75" Deep
Weight: 311 pounds
Outdoor Gallery
Click to Enlarge or Learn More
Please contact us if you have any questions or comments.
888.661.1697 / Toll Free
303.466.5471 / Telephone
303.466.6730 / Fax