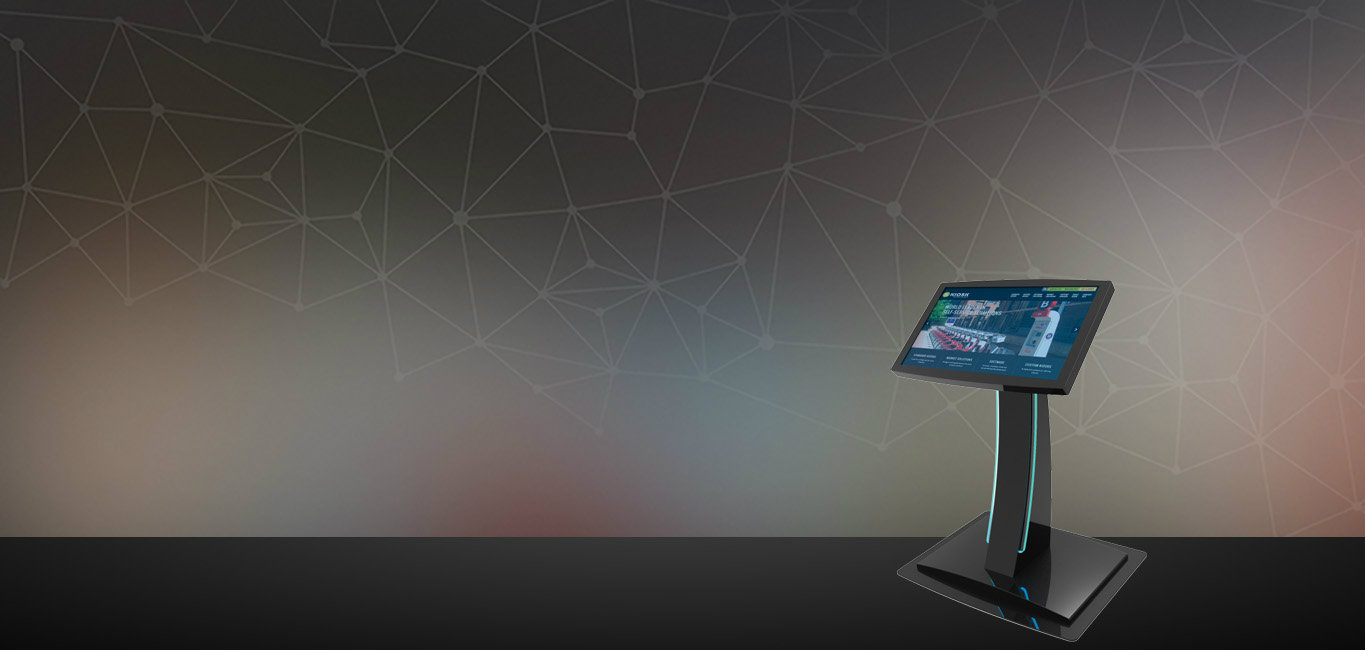 The Broadcast Kiosk Model
Digital Signage
Engaging 32" LCD Design
Overview
The Broadcast Model provides a sophisticated digital showcase for products, events, advertising, and more. This sleek interactive signage features a 32" PCAP display to brilliantly present media content. The pedestal has optional LED lighting to add interest and visibility in deployment sites from shopping malls, hotels, transportation hubs, lobbies, and event venues. Accent lighting is programmable and can easily adjust to complement preferred content.
The 32" display is provided by KIOSK's parent company, Posiflex. Posiflex is a world-renowned POS solution provider and component designer / manufacturer. Their PCAP displays provide a much longer lifecycle than competitors, adding value and longevity to the Broadcast platform.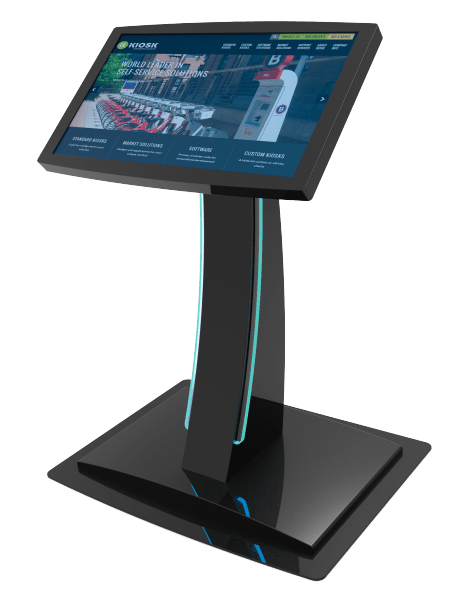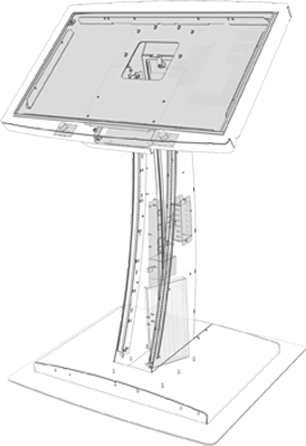 Options & Specs
Base Model Includes
Durable Powder Coated Steel Enclosure
Premier PC Brands / Application-appropriate Model Options
32″ LCD Display
Touch Screen Interface
Optional Components
Insert or Swipe Credit Card Reader
WiFi Capability
Enclosure Dimensions
47″ High, 36″ Wide, 27″ Deep (Base)
Please contact us if you have any questions or comments.
888.661.1697 / Toll Free
303.466.5471 / Telephone
303.466.6730 / Fax