Pause Video
Standard Kiosks
Landmark
The Landmark Series is a platform purpose built for Sports Betting. The contemporary enclosure is ideal for any casino setting.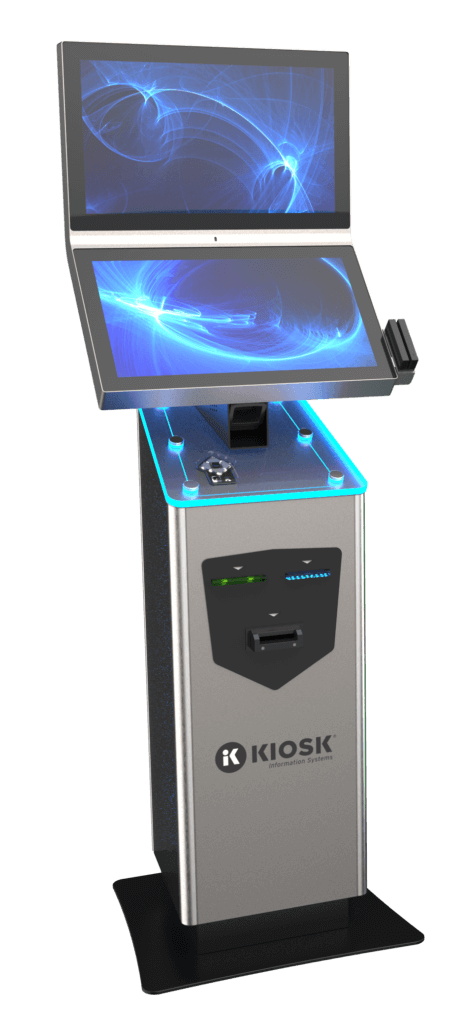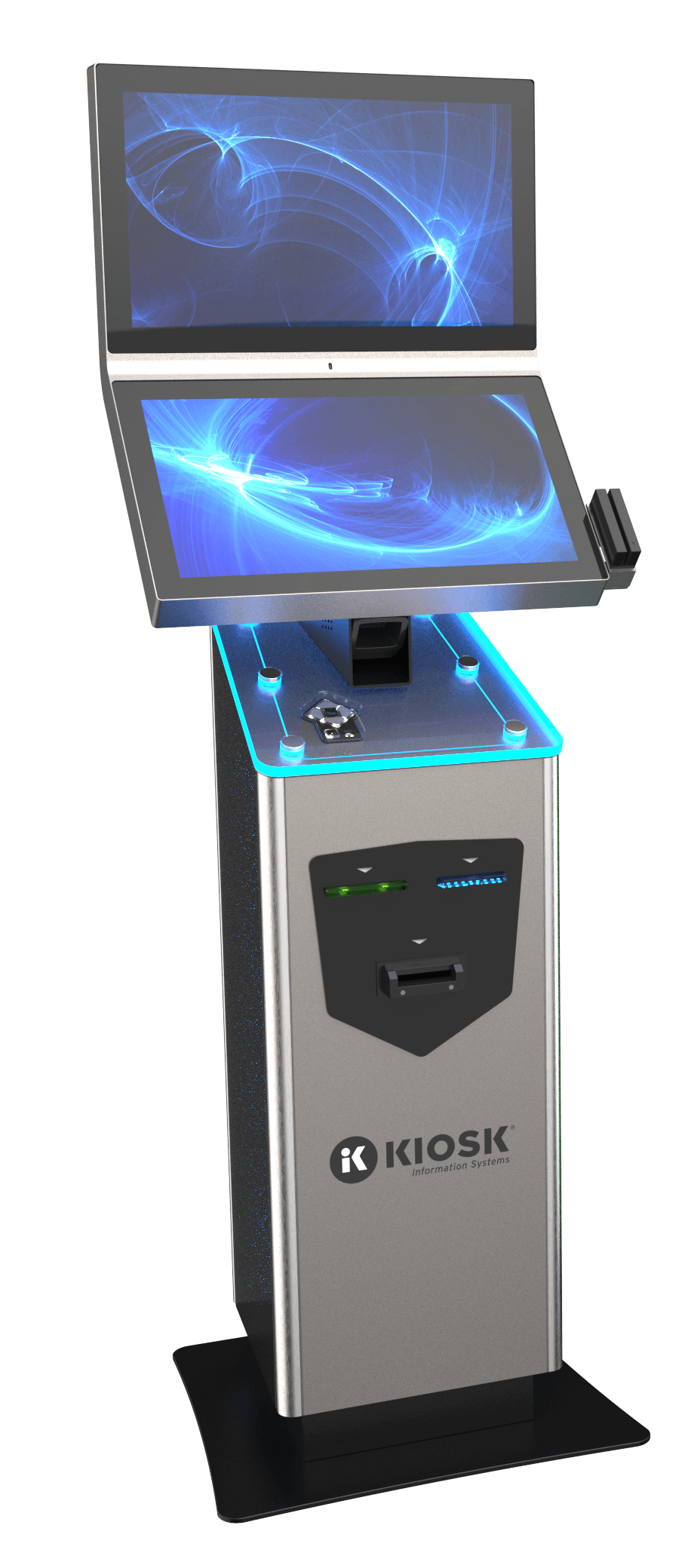 The Landmark Series provides an inviting and modern form factor for sports betting applications. The terminal is designed to accommodate a full range of transactional components for automated sports betting (bill acceptor, printer, card reader, scanner, alarms, and more). The contemporary zero-bezel user interface is complemented with programmable ambient LED lighting to elevate the platform look and feel. This design has a front-opening door for easy component access and simple service / maintenance.
The Landmark Series makes it easy to automate guest services and keep demand serviced efficiently during peak hours, providing a user-friendly and cost-effective transaction. The 21.5" PCAP touch screens provide a brilliant user interface and on-screen interactions. The overhead display is intended to be utilized for complimentary advertising and media, supplementing the primary application interface.
Designed for ADA compliance, the Landmark Series provides universal guest services. See specifications for a full list of optional transaction components. This sleek and modern platform has been well-received by global Sports Betting industry leaders.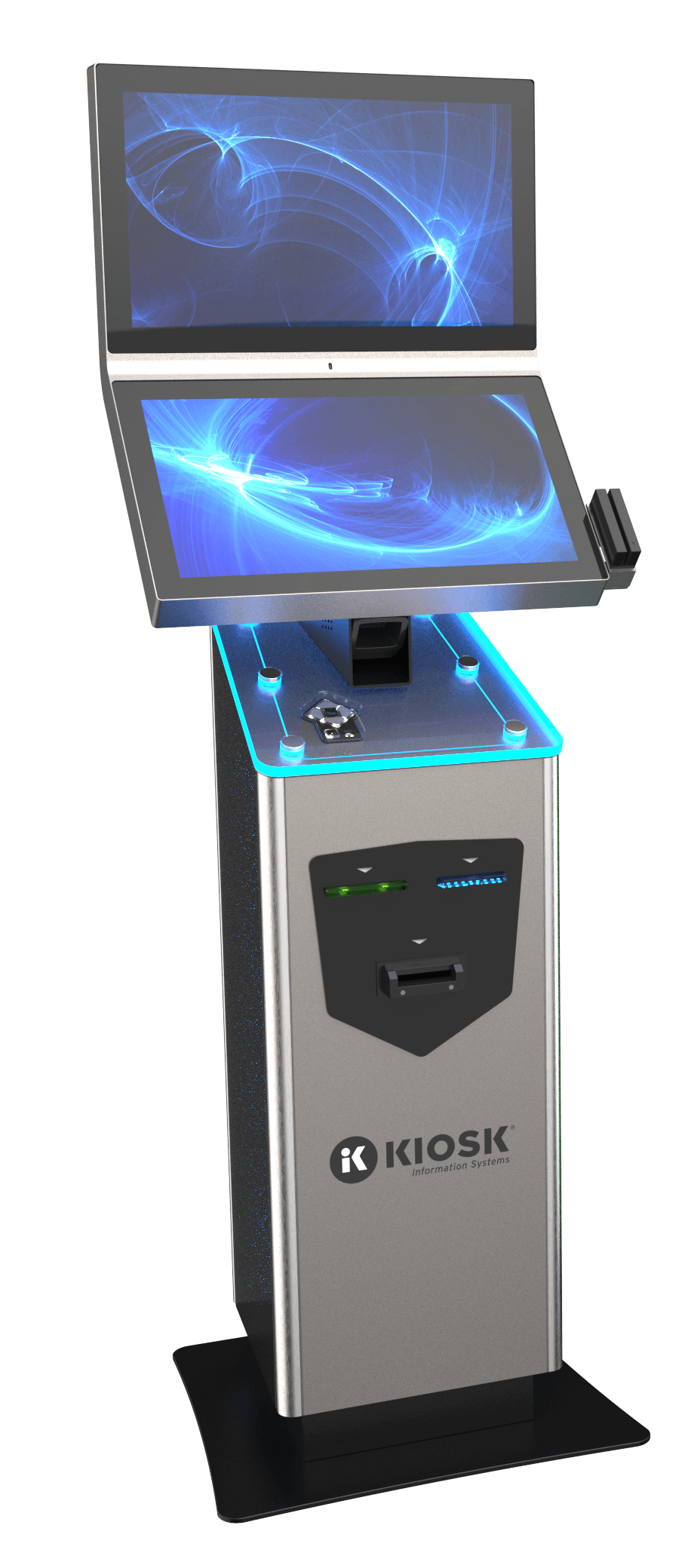 Dual Screen Landmark
Base Model Includes
Durable Powder Coated Steel Enclosure
21.5" dual PCAP display/touchscreen
Industry-preferred PC
Color-programmable LED accent lighting
Speaker system
110 / 220 VAC ready
Optional Components
1200 note bill acceptor
Receipt printer
TITO printer
Barcode scanner
Insert / swipe card reader
Door and vault alarm
Enclosure Dimensions
66.71" high, 21.35" wide, 16.18" deep
Base plate: 21.12" wide, 19" deep

Explore all Markets
and Applications