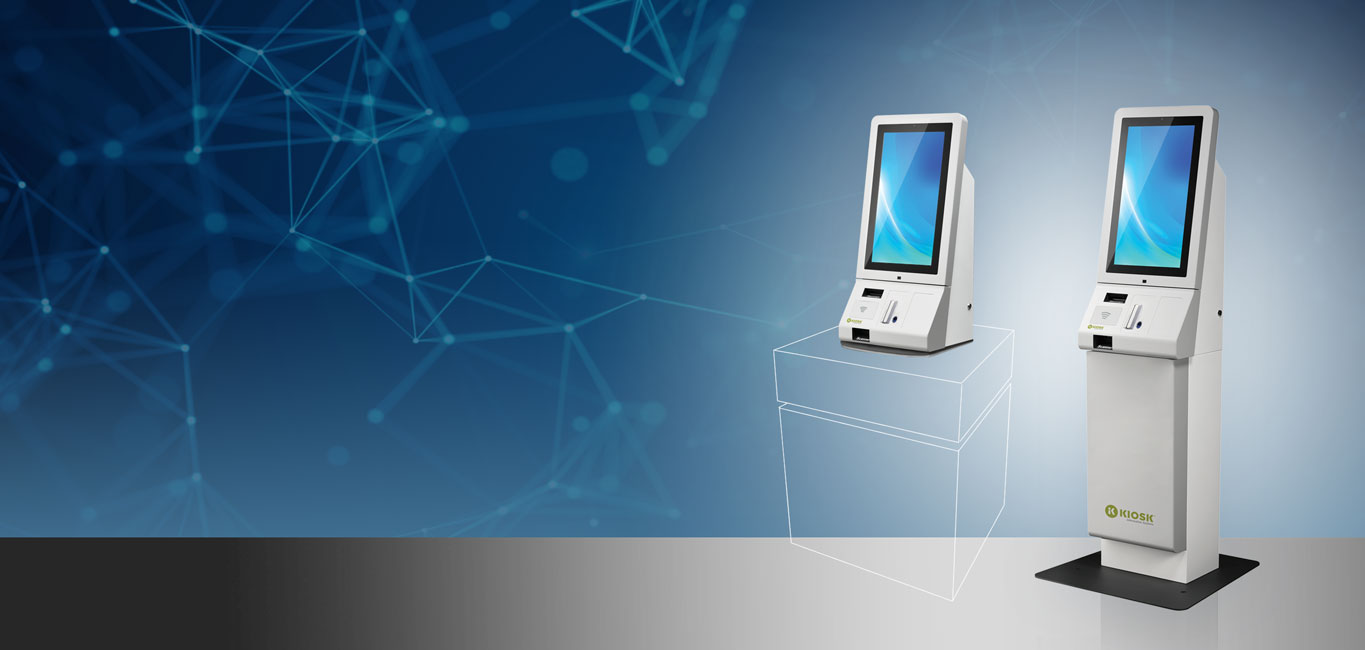 The Stellar Kiosk Series
Combining Stellar Design & Performance
Overview
The Stellar Series is a new modular platform that can be configured for a variety of self-service applications including loyalty, check-in, ticketing, endless aisle and more. The enclosure features a 21.5-inch PCAP touchscreen for a crisp and modern user interface presentation.
The Stellar Series is available as a free-standing pedestal or a countertop, providing multiple deployment options in the same standardized family. The enclosure can be customized with preferred components common to most self-service transactions – from EMV payment devices, scanners, receipt / ticket / card printers, and more. As with all KIOSK designs, the Stellar is configured for easy maintenance. It has all front access doors for simple component access. ADA compliant design ensures self-service access to all your customers.
Like the Paragon Series, most of the highly reliable components in the Stellar are produced by KIOSK's parent company, Posiflex in Taiwan. Posiflex components are known for long life-cycles and high reliability, reducing service costs over the life of the deployment. The Stellar series is designed by KIOSK in the US and manufactured in Taiwan. Inventory stocking and final configuration are performed in the US for fastest lead time. The unique supply chain leverage in place for this series enables us to provide exceptional quality at a very attractive price point.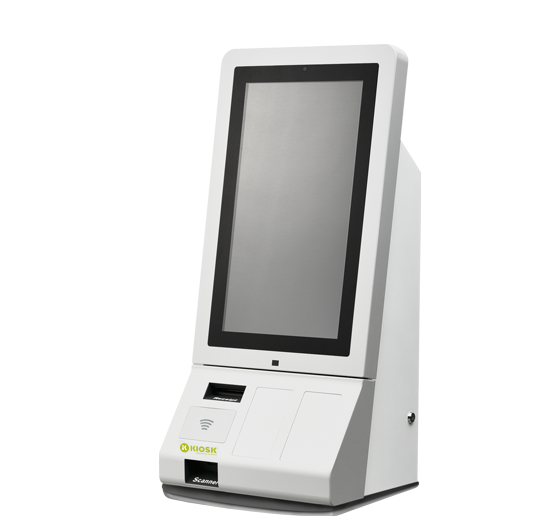 Options & Specs
Base Model Includes
Durable steel enclosure
Posiflex PC
21.5" PCAP touchscreen
Integrated dual amplified speakers
Optional Components
EMV compliant card reader
Detachable printer
2D Bar code scanner
Wifi capability
Thumbprint biometric scanner
Enclosure Dimensions
Floor-standing: 64″ High, 25″ Wide, 24″ Deep
Main unit: 33″ High, 16″ Wide, 18″ Deep
Please contact us if you have any questions or comments.
888.661.1697 / Toll Free
303.466.5471 / Telephone
303.466.6730 / Fax