As a business owner, you care about keeping your employees safe. You've jumped through hoops to reduce their exposure to COVID-19 and mitigate its spread. You may minimize employee contact with the public by pointing customers to self-service options, but that introduces a different set of challenges, especially when touchscreens are involved.
Your customers want to feel safe, too. They're looking at everything you're doing to protect them. Are employees wearing masks? Are there signs reminding them to wash their hands often? Are hand-sanitizers within convenient reach? Without cleansing, the virus has the potential to survive on hard surfaces for several days. So, while self-service provides some distance between your employees and customers, it does not resolve the ongoing requirement of surface cleanliness.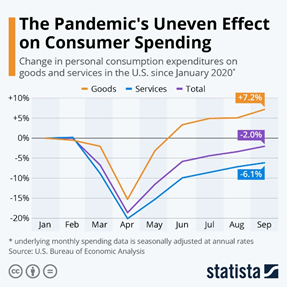 Efficiently accommodating these extra steps is a challenge for all business owners. The good news is consumer spending has been steadily recovering since April 2020, with Goods up more than 7% since the beginning of the year, despite higher unemployment. If your customers see that you're moving quickly to earn their continued trust, you'll be more successful. Your customers want to give you their business – provided they know they're not taking unnecessary risks.
What can you do? Take care of the basics, then show a little ingenuity. Don't abandon what's been working, if small adjustments can be made to give employees and customers peace of mind.
One simple solution is to make your touchscreens contact-free. KIOSK Information Systems (KIOSK) has a touchless solution for your employees and your customers who use touchscreen applications: aptly named "KIOSK Touchless." This easy to install and inexpensive solution eliminates the need to touch a screen that's been publicly used by others. With the Touchless tool, the user approaches the screen, which features a QR code to scan on their mobile device. Instructions to scan the code then initializes a touchless session to transact with your business on their phone. Their familiar mobile device acts as a mouse and keyboard throughout the self-service session.
Customer devices can be either Android or iOS. It works with all KIOSK touchscreens, as well as most other touchscreens that are powered by Microsoft Windows 10. KIOSK provides a small piece of software that is installed on each touchscreen PC (an Internet connection to the PC is also required).
Safe and secure. Easy and inexpensive, with low monthly pricing, no minimum, and no long-term commitments.
Authored by Paul McCrosson, Product Manager
KIOSK Information Systems