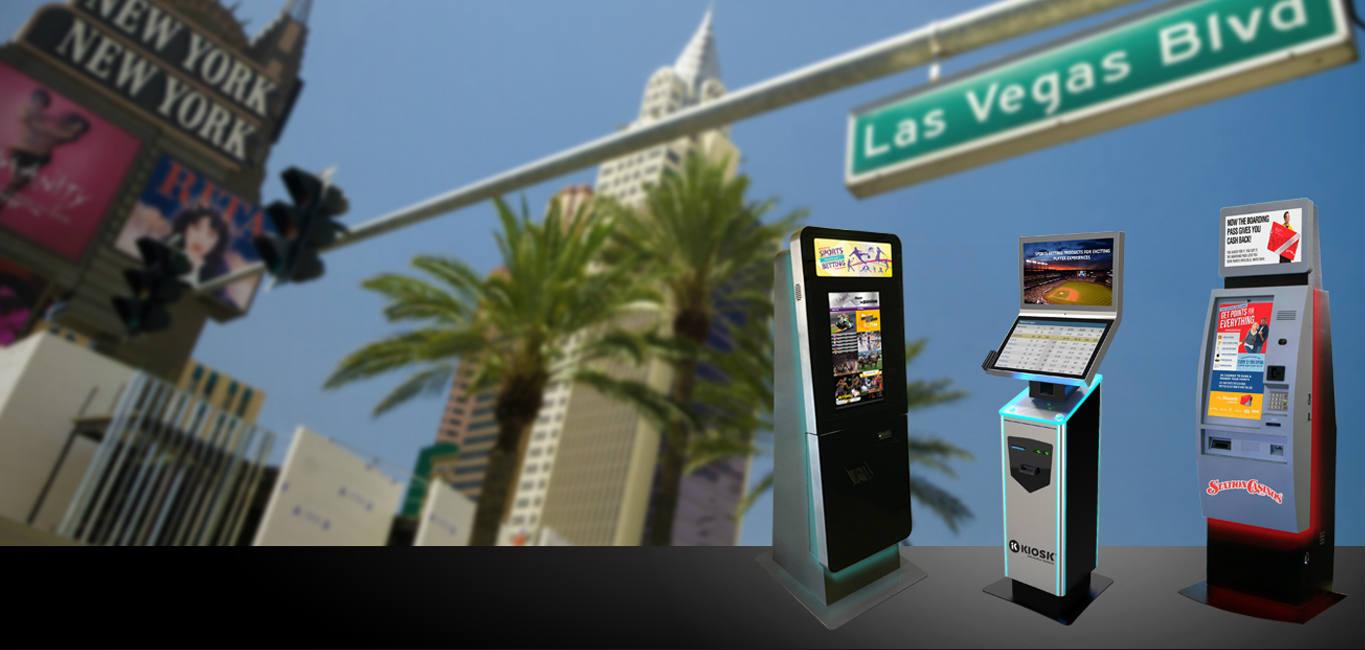 Sports Betting Kiosks & Machines
Full Range of Solutions for Sports Betting Terminals, Loyalty, & Casino Digital Signage
Sports Betting Solutions
KIOSK offers the most fully-featured Sports Betting Solutions, which allows users a self-serve venue to legally place bets, access handicapping services, sports information, and locally advertised promotions. These sports betting kiosks deliver virtually 24/7 betting access, eliminating many frustrations customers face when placing bets through sports books. Self-service betting kiosks eliminate common customer frustrations, including:
Long lines at peak, strategic hours
Limited hours of operation with traditional sports books
Inconvenient locations
Occasional transaction errors
KIOSK's innovation provides a full range of services. Sports betting kiosks can:
Accept cash, winning tickets, and vouchers
Grant full access to all sports propositions and pari-mutuel horse racing
Provide tools for easy compliance with currency transaction reports and book wagering reports
Secondary monitor for events, current lines, and ads
KIOSK has been creating gaming kiosks for many years, with many custom sports betting platforms. Contact us for a solution consultation to see how our experience can help you launch your betting kiosk or sports betting terminal solution.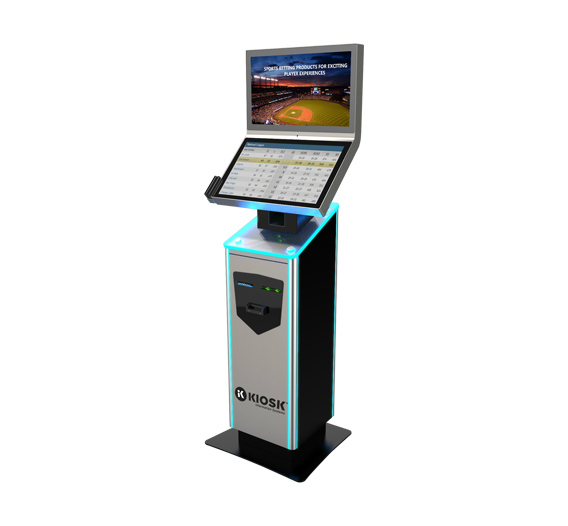 CONTACT US FOR MORE DETAILS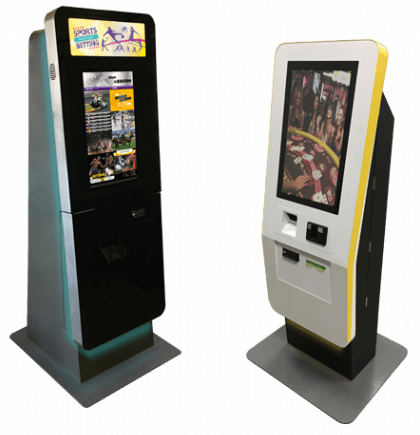 Casino Kiosk Solutions
KIOSK has a wide range of self-service gaming solutions – from traditional redemption and cash-in / cash-out transactions to enrollment and loyalty platforms; sports betting kiosk systems, sports betting terminals, event ticketing, and digital signage.
Casinos such as Caesars, Empire, Hard Rock, Riviera, RIO, and Planet Hollywood have leveraged KIOSK enclosures for promotion and loyalty applications, providing guests with automated access to points information, special offers, and incentives vital to growing repeat customer profits.
Custom transactional solutions for self-serve sports betting have been created for several top companies – all enabling operators to realize increased betting revenues while keeping their labor costs optimized.
KIOSK provides a full range of standard and custom self-service platforms designed to keep your casino solution overhead minimized and your loyal customers rewarded.
Casino Loyalty
According to a recent Market Metrix Hospitality Index (MMHI), "loyalty club members are 58 to 76% more likely to return to a casino than non-members. In the Americas, loyalty club membership has a particularly potent effect. Net return scores follow a very clear upward progression from 37.8% for non-members to 51.9% for members, and 66.4% for elite members."
These compelling statistics combined with the cost-saving benefits of self-service environments has made Casino Loyalty a popular gaming deployment application for KIOSK customers. Loyalty card kiosks reward and incentivize customers, presenting opportunities for increased repeat business while simultaneously gathering personalized information about targeted casino clients. Key benefits of casino loyalty programs include:
Reduced operating costs and substantially increased revenues
Increased carded play revenues by promoting opportunities at redemption point
Ensuring marketing dollars are matched to player dollars
Gaming loyalty programs go beyond traditional retail solutions. Contact us to learn more about how casinos and loyalty programs will complete your gaming kiosk environment.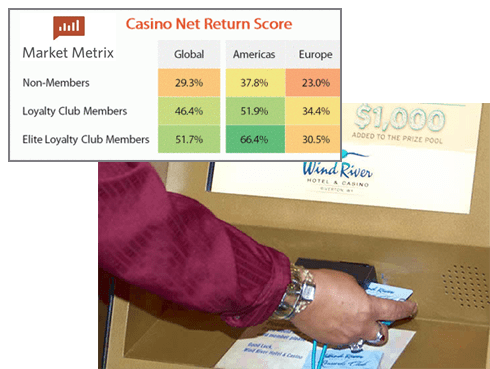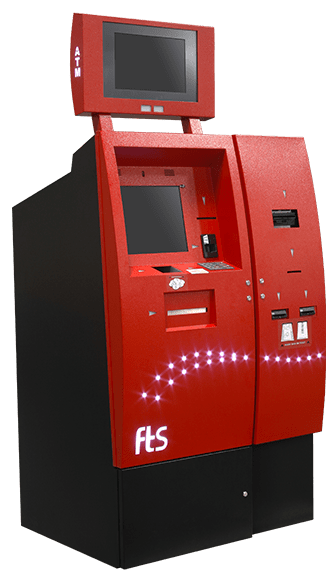 Tito / Redemption Solutions
KIOSK provides a full range of custom redemption solutions from basic TITO to full ATM enabled multi-function kiosks (m3t shown right).
Custom All-In-One Features Shown Here Include
Ticket in / Ticket out redemption
ATM Services with triple des encrypted, PCI compliant PIN pad
Check cashing
Credit card transactions
Bill breaking
Player club enrollment with card encoding, print, and dispense capability
Deep note capacity – up to (5) 3000 note cartridges per unit
1200-2200 note acceptor capacity
(3) commercial coin hoppers
Contact KIOSK, a leader in gaming kiosk manufacturing, for a custom solution consultation.